10 Tips for Increasing Your Gambling Sites Traffic With Bitmedia Advertising Platform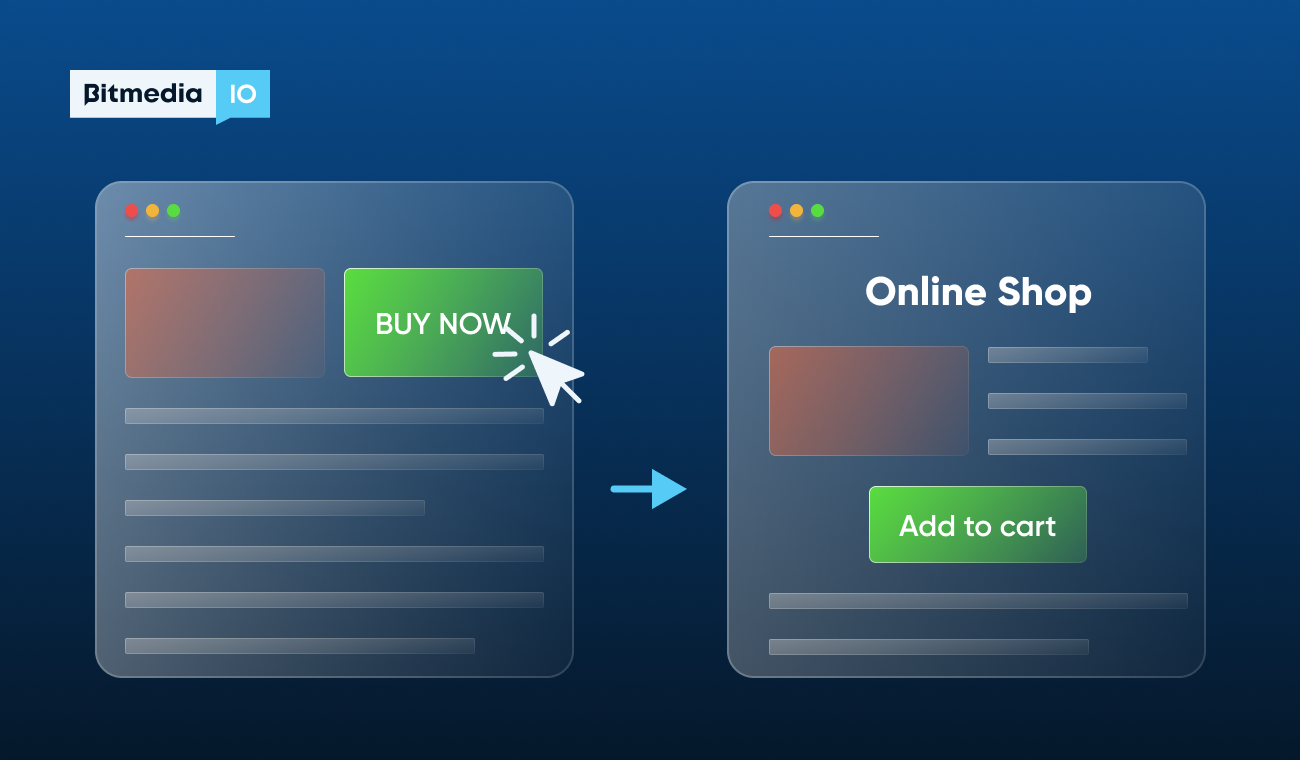 Have you encountered restrictions and challenges associated with online advertising of your gambling business website? Or perhaps you're saddled with the rigorous and time-consuming rules and details associated with promoting a gambling website solo in modern times. If that's your situation, the Bitmedia advertising platform has your back. Get on board and learn more!
Get a Slice of the Pie
Gambling businesses are competitive, and as an operator, you must lay strategies and pay attention to intricate details to achieve results for your casino. To get a slice of the pie, you must know how to combine different strategies to give your brand a competitive edge. This blog discusses ten tips on partnering with the Bitmedia advertising agency to elevate your domain to the top position.
Understanding the Power of Bitmedia Advertising for Gambling Sites
Bitmedia is a one-stop-ad marketplace for crypto and gambling sites that matches publishers and advertisers to ensure your targeted ads reach users likely to be interested in your services. The Bitmedia network is a safe, secure, and transparent way to monetize web traffic by delivering tailored material to help your website grow in traffic and earnings.
Besides running a dynamic toolkit that facilitates instant setup and onboarding, Bitmedia operates two revenue models: CPC (pay-per-click) and CPM (pay for every 1,000 impressions). The ad platform offers different target settings, banner sizes, and optimization features with parameters in all links that carry detailed Google Analytics statistics.
Targeting the Right Audience: Key to Gambling Site Traffic Success
With statistics showing that at least 1.6 billion people worldwide engage in gambling, there's a massive business opportunity for casinos that want to reach a wide audience. Bitmedia has done enough groundwork and grouped players into three categories based on knowing what motivates different players to play online betting and gambling games.
Play to win: This group visits gambling sites regularly for a chance to win and has plans, schedules, and systems to facilitate winning – loyalty programs and promotional bonuses would attract them the most.
Addicts: They visit gambling sites frequently but don't have any plan or schedule – targeting such customers can harm your business.
Fun players: They visit casinos occasionally and select betting sites randomly – you can attract such players via bonuses, rewards, and eye-catching designs.
Optimizing Ad Campaigns: Maximizing Traffic Generation
Ad campaign optimization draws the line between launching a display ad campaign and succeeding at your endeavor. Bitmedia runs a strategy that comprises regularly analyzing performance data, running experiments, and improving opportunities to maximize ROI. According to experts, optimized ad campaigns that generate traffic to gambling sites integrate the following:
Creating multi-channel ad campaigns
Focusing on personalization and creative production
Trying different targeting approaches
Deliberately tracking campaigns and making real-time adjustments
Running A/B test at all times
Periodically reviewing performance to identify improvement opportunities
Periodically refining campaign budgets to ensure they're serving campaign goals
Engaging Ad Formats: Captivating Your Gambling Site Visitors
Bitmedia integrates Augmented Reality (AR) and Virtual Reality (VR) concepts on mobile and interactive formats, enabling brands to reach their audiences in innovative and immersive ways. Bitmedia offers a wide range of innovative, engaging ad formats that are so immersive they transport users into virtual environments and blur the distinction between the physical and digital worlds.
Tracking and Analyzing Performance: Enhancing Traffic Conversion
Regularly reviewing the performance of your digital ad campaign and creating ways to improve it using data and tools that measure campaign metrics will lead to enhanced traffic conversion. Tailor your ads to address your target audience directly, and review your creatives and positioning based on evolving dynamics. Since there's no one-size-fits-all approach to measuring ad effectiveness, Bitmedia's ad framework includes the following:
Clarifying goals
Creating data collection and analyzing capabilities
Measuring the campaign's reach
Uncovering your campaign's effectiveness
Locating touch-points that you should optimize
Closely interrogating your media mix
Integrating your campaign outcomes to revenue
Ad Placement Strategies: Maximizing Visibility and Traffic
Bitmedia's ad formats, sizes, and positions are designed to maximize visibility, viewability, and potential for a good return on your advertising dollar. With research indicating that 45% of ads are invisible, the success of your online ad campaign is determined by how users engage with your ad and where they're placed on the webpage. The success of your ad placement campaign will be determined by the following:
Remembering your target audience – aim for an unobstructed content view
Integrate your revenue model – CPC or CRM revenue models determine ad placement
Advanced ad formats – prioritize banners and sidebars for better results – Bitmedia offers the best standards on ad format and layout
Testing, testing, and more testing
Follow Google Analytics
Utilizing Geo-Targeting: Reaching the Right Audiences in Specific Locations
Geo-targeting the content of your ads is the surefire way to get a competitive edge that makes them stand out from the crowd of competing casino/gambling sites. Bitmedia's geo-targeted network displays the right ads to the right people, which translates to higher conversion rates and a greater ROI. The benefits of geo-targeting include:
Displaying casino offers that targeted visitors are eligible for
Localizing gambling site offers based on game popularity
Displaying ads for specific holidays and promotions
Targeting rich regional areas
Potential to increase newsletter signups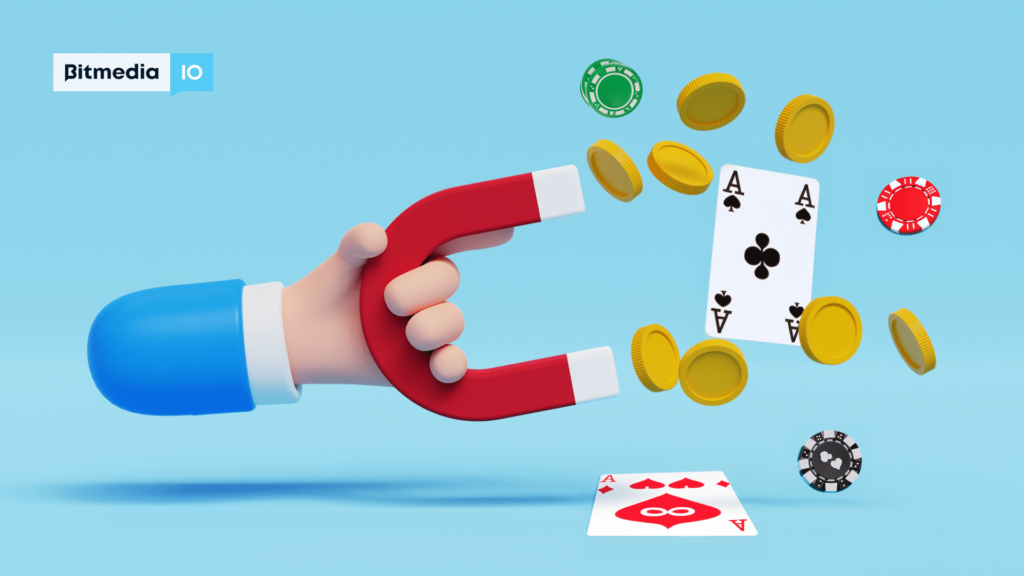 Building Brand Awareness: Establishing Trust and Driving Traffic
Informed consumers today make purchasing decisions based on factors like research, others' opinions, and brand awareness. Only those consumers that bond with your brand will become repeat customers with little forethought – which is where brand awareness bridges the gap of trust, awareness, and loyalty. Some ways Bitmedia uses to increase brand awareness, establish trust, and drive traffic to your site include:
Co-marketing
Advertising everywhere
Choosing a symbol or image people can easily remember
Creating a short, catchy slogan
Mobile Advertising: Reaching Audiences on the Go
You want to integrate mobile ads that will reach your potential customers on their devices as they move to be a step closer to them. Mobile ads allow you to customize the format, content and target specific audiences based on their buying habits and browsing preferences. Bitmedia will tailor your ads to reflect different contexts to increase their effectiveness further. Some examples of mobile ad formats include in-app ads, native ads, interstitial ads, video ads, and playable ads.
Scaling Your Advertising Efforts: Increasing Traffic and Revenue
Every marketer knows consistency can earn a site 55% more visitors and 67% more leads – creating high-quality ads is your best bet for ensuring increased traffic. With Bitmedia, you can achieve consistency to scale your advertising efforts by ramping up the production of unique, engaging, and valuable banner ads. With research indicating that marketers waste at least 26% of their banner ad budgeting to ineffective strategies and channels, implementing the following strategies can turn tables and lead to profitability:
Create an effective landing page
Scale up your advertising budget for conversion
Perform regular keyword and competitor analysis
Implement new ad placement strategies
Eradicate non-performing campaign strategies
Analyze and optimize ads regularly
Scale up your ad campaigns confidently
Conclusion
We have demonstrated how you can leverage Bitmedia to scale up and maximize the outcomes of your ad campaigns to increase your gambling website. While these tips aren't in any way cast in concrete, you can be sure to make progress if you implement most, if not all, of them.