Optimizing Advertising Campaigns for SatoshiHero Casino – Case Study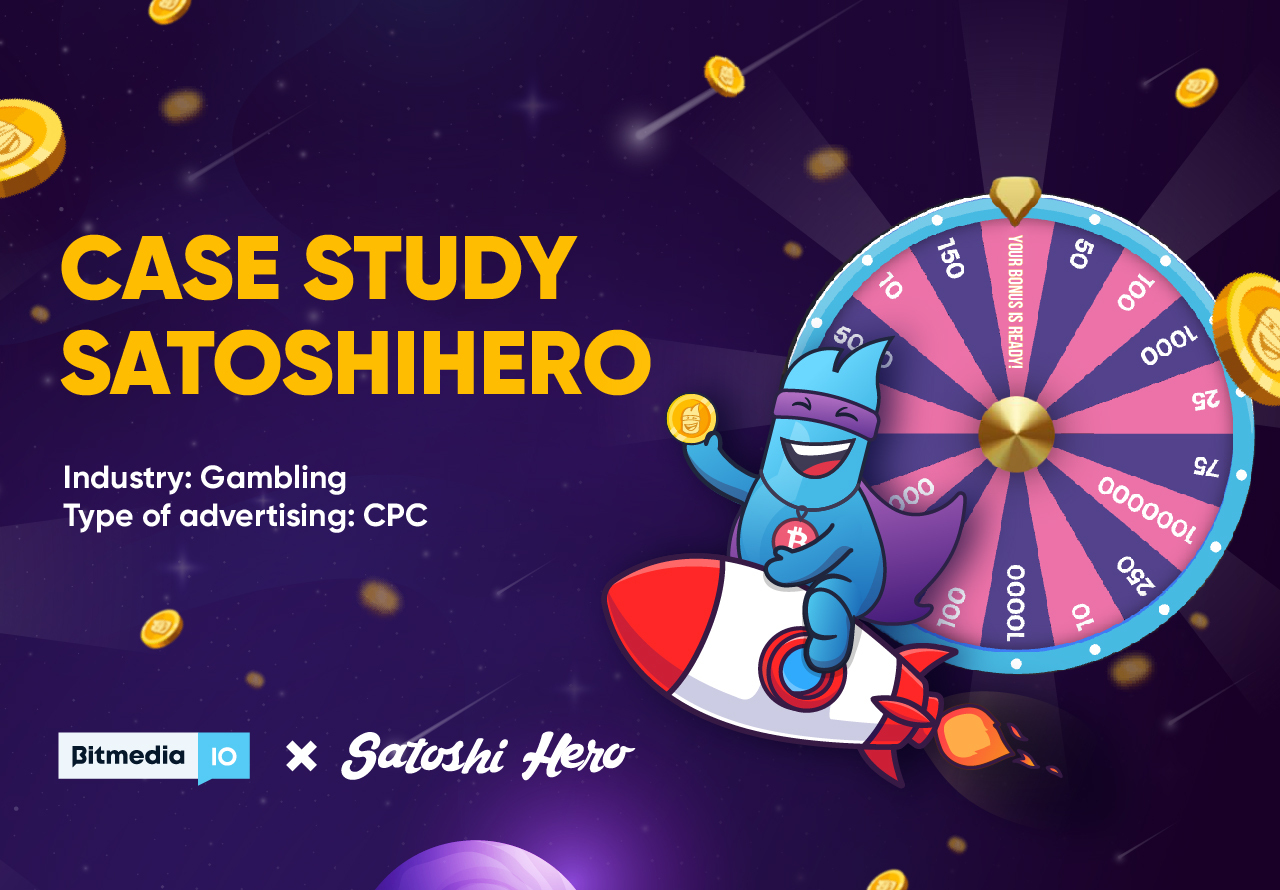 Introduction
In this case study, we explore the advertising campaigns of an advertiser with a casino product on Bitmedia.io. The objective was to attract new users and re-engage existing users by leveraging the traffic of crypto publishers. The primary strategy involved purchasing traffic from various domains and optimizing them for maximum effectiveness.
About Satoshi Hero
Satoshihero.com is an online casino that offers users the opportunity to earn Bitcoin by playing games and completing tasks. The project aims to make earning Bitcoin accessible and entertaining for individuals interested in cryptocurrency. Users can engage in various games, such as spinning the wheel, completing puzzles, or participating in lotteries, to accumulate Satoshi (the smallest unit of Bitcoin).
The platform also offers a faucet feature that allows users to claim free Satoshi at regular intervals. Additionally, users can refer friends to the platform and earn bonuses from their activities. Satoshihero.com provides an interactive and rewarding experience, giving users the chance to accumulate Bitcoin while enjoying a fun and engaging environment.
Types of casino game you can play online on SatoshiHero.com
Slot Machines: These digital versions of the classic slot machines offer various themes, reels, and paylines, providing players with an exciting and visually appealing gaming experience.
Blackjack: A popular card game where players aim to get a hand total closer to 21 than the dealer without exceeding it.
Roulette: A game of chance where players place bets on numbers, colors, or combinations, and a spinning wheel determines the winning outcome.
Poker: Different variations of poker, such as Texas Hold'em, Omaha, or Stud, may be available, allowing players to test their skills against others.
Baccarat: A card game where players bet on either the player's or banker's hand, trying to predict which one will have a higher value.
Dice Games: Games that involve rolling dice, such as Sic Bo or Craps, can provide thrilling gameplay and opportunities to win.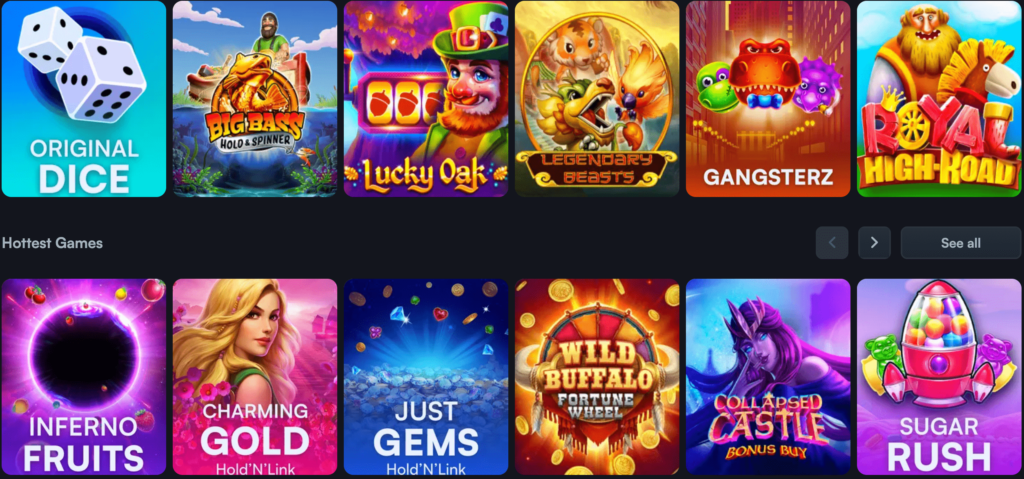 The Campaign
The primary strategy is to buy as much traffic as possible from all domains in order to optimize them:
remove domains that do not bring deposits;
raise bids on domains that do bring deposits;
cover advertising costs to increase traffic from them.
As you can see from the graph, the first few days the advertiser bought 11,000-14,000 clicks per day to assess the quality of traffic from all domains.
1. Initial Traffic Assessment: To assess the quality of traffic from all domains, the advertiser initially acquired 11,000-14,000 clicks per day. This phase aimed to evaluate the performance of each domain in terms of generating deposits.
2. Optimization Process: Based on the assessment, an optimization process was implemented to improve campaign outcomes. Domains that did not yield deposits were removed, leading to a reduction in traffic to 6,500-7,000 clicks per day. Simultaneously, bids were increased on domains that generated deposits to boost traffic volume, resulting in 7,500-8,500 clicks per day. This iterative optimization process occurred weekly, leveraging Bitmedia.io's flexible targeting tools such as region, audience, and device targeting.
3. Earnings per Click: During the first two weeks, the revenue per click remained negligible. However, by continuing optimization efforts, introducing new creatives, and activating retargeting, the advertiser achieved a profitable level of cost per click starting from the third week. Weeks 4 and 5 proved particularly rewarding, as the initial less productive weeks were offset by a substantial increase in the number and value of deposits.
What results did it bring in terms of earnings per click (EPC)?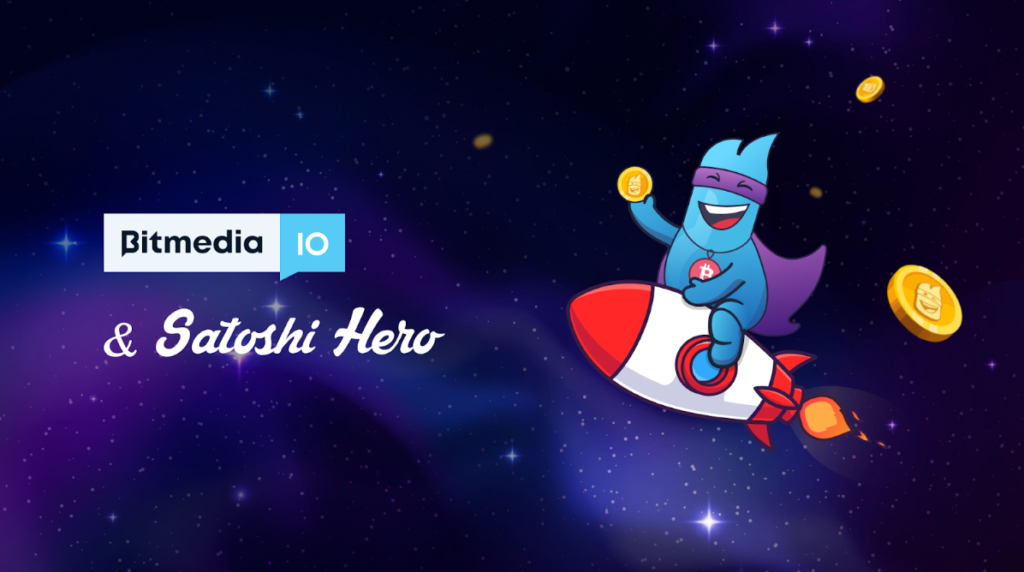 In the first two weeks, the revenue per click was around zero. However, starting from the third week the advertiser reached a profitable level of cost per click, by –
continuing optimization
adding new creatives
activating retargeting
In the long run, on weeks 4 and 5, the ineffective first weeks fully paid off with a significant increase in the number and amount of deposits.


Banner examples for SatoshiHero campaign
Conclusion
Effectively advertising a casino product requires patience and thorough evaluation of
traffic quality,
domain selection,
creative development,
audience retargeting.
Although immediate results may not be evident within the first few days or weeks, constant optimization of traffic and creatives allows advertisers to achieve the desired results. This strategy proved successful in this case study, with significant returns realized by the end of the first month of operation.
Experience unparalleled results and success in casino games promotion with Bitmedia crypto ad platform!