Why are Crypto Donations on the Rise?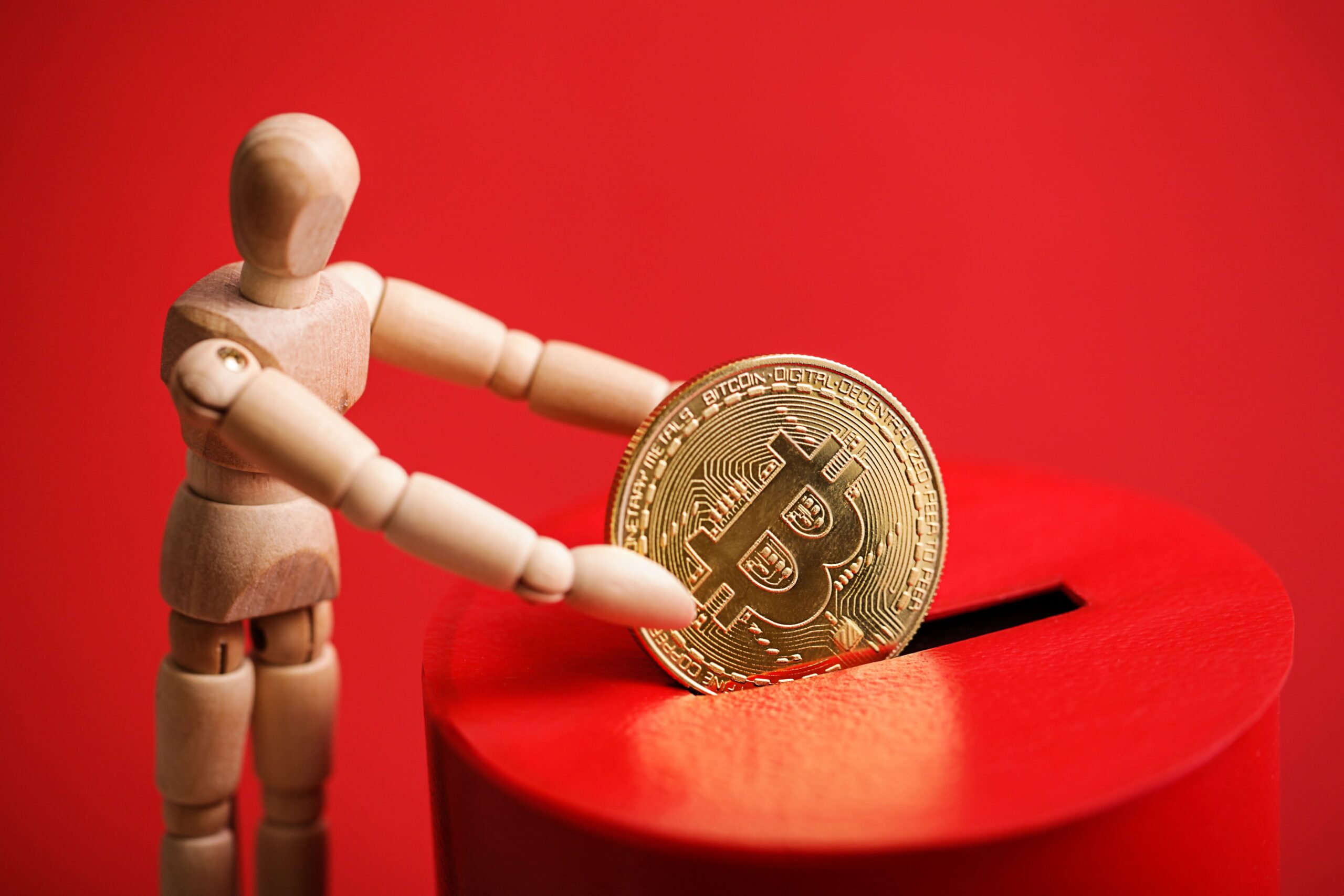 For many, the sole purpose of holding cryptocurrencies is to profit from them. There will always be an element that feels this way, but with the increase in personal wealth that has come from the growth of the crypto sector so has another type of person – the charitable crypto holder.
According to Fidelity Charitable, crypto holders are a generous lot – 45% donated $1,000 or more to charities in 2020, equaling $28 million. This number exploded the following year, with $331 million donated to various causes through crypto in 2021. In 2022 alone, over $130 million has been raised in support Ukrainians whose lives have been turned upside down by Russia's invasion.
But why is crypto giving on the rise, and what is the best way to go about it? Let's find out.
Crypto Giving on the Increase
Of course, the amount of crypto being donated by holders is only half the story – the other half is the increase in the number of organisations accepting it. UNICEF began accepting crypto donations as far back as 2019, while you can also give crypto to such varied bodies as the Rainforest Foundation and the UK's Royal National Lifeboat Institution. You can even use the OpenSats network to donate to open-source Bitcoin contributors from lawsuits regarding their activities overseeing Bitcoin development.
Some bodies accept cryptocurrency payments directly, while others use a third party to handle these. Examples of this include The Giving Block, which helps hundreds of non-profits manage crypto donations, allowing donors to allow The Giving Block to choose for them depending on a particular sector (e.g. environment, poverty, disasters) or to find a specific charity or charities to donate to from its members.
What's Behind the Rise?
There are several reasons why crypto giving has increased in recent years, but here are the most prevalent.
More Global Recognition
Cryptocurrency is much better known today than it was prior to 2017, with many younger people knowing about it if not actually getting involved in its development. This means that there are more and more people who are comfortable handling it and using it for various means, one of which has become charitable donations. There are also now thousands of cryptocurrencies, giving donors much more choice than ever before.
The growth in acceptance and spread of cryptocurrencies has led to more platforms accepting crypto donations and putting infrastructure in place to handle them appropriately. The knock on effect of crypto donations having real world benefits will only help drive adoption.
Easier Than Ever
In the past, donating through cryptocurrencies was a tricky affair, with very few outlets catering for crypto donations. Now however there are now plenty of protocols set up for such a service, with safeguards put in place to ensure that all donations get appropriated correctly in line with the vision of the charity in question.
One such example is Bitmedia Charity Fund, which was set up by crypto enthusiasts who desired to protect Ukrainian families from the impact of the war with Russia and reunite victims with their loved ones. Our community is made up of unique volunteers, including crypto entrepreneurs and activists.
Bitmedia Charity Fund accepts multiple cryptocurrencies and gets supplies to where they are most needed.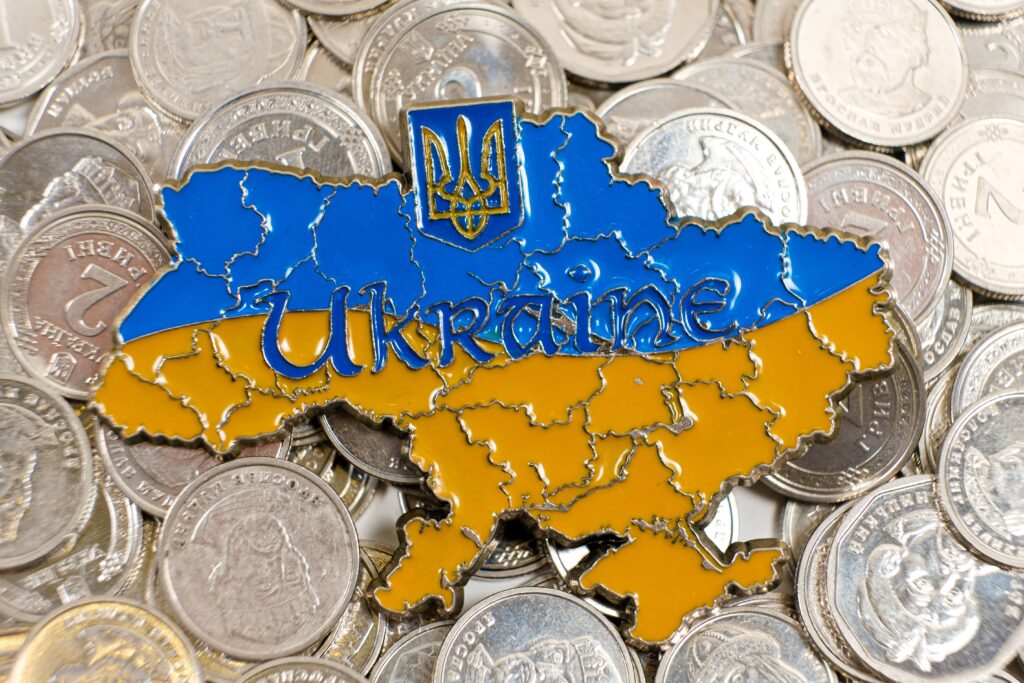 Increased Desire to Give
We all know that crypto has made many a millionaire over the years, and with this has come an increase in those wanting to give back. As well as the ability to financially assist causes to which they have a strong attachment, there is another reason why crypto holders like to give to charity – tax relief.
In most countries, the donor's tax deduction will be equal to the value of the donated cryptocurrency at the time of the donation, while the charity itself receives the full value of the donor's contribution due to the lack of tax required to be paid on any capital gains. The fact that capital gains tax isn't applied to direct crypto contributions is a huge driver when prices are going up.
Fast and Cheap
Cryptocurrency donations are typically fast and cheap to send, which means that donations can be sent and received quickly, without the need for intermediaries. Donating to foregin causes can sometimes be an expensive and time-consuming affair though traditional payment methods, but the low cost of sending cryptocurrency transactions means more of the donation goes directly to the intended recipient.
Bitmedia Charity Fund Leading the Way
One company that has been very active in pushing the advent of crypto donations is BitMedia and our own non-profit, Bitmedia Charity Fund. This was established in April following Russia's invasion of Ukraine just weeks prior, helping Ukrainians who have suffered from the actions of its occupying forces. The purpose of the fund is to attract voluntary donations from the community to help citizens directly affected by the invasion, who have been forced to leave their lives, and work, behind as they become refugees.
Matvey Diadkov, CEO of Bitmedia which kicked off the Bitmedia Charity Fund's efforts with a $250,000 donation, believes that the ease with which people can now donate crypto will greatly aid Ukrainian residents and refugees and hopefully bring victory closer for Ukraine:
Our main goal is to collect donations abroad, which is very important in the current situation, we do not wash the currency out of the country. Then we use part of the money for direct purchases, buy what we can, we distribute part of it among other funds, which are also engaged in the direct supply of orphanages, hospitals or people affected by shelling or bombing.
Now we are actively helping kids whose parents died during the war. The future of Ukraine after the war is children. They, more than ever, need care and support.
Crypto donations have been on the rise for several reasons:
Transparency: Donations made with cryptocurrency are transparent and publicly visible on the blockchain. This level of transparency helps build trust between donors and organizations, as it provides a clear and immutable record of transactions.
Accessibility: Cryptocurrency donations can be made easily and quickly from anywhere in the world without the need for intermediaries or banking institutions. This makes it easier for people to donate to causes they care about, regardless of their location.
Tax Benefits: In some countries, donating cryptocurrency can offer tax benefits. For example, in the United States, cryptocurrency donations are treated as non-cash donations and may be eligible for tax deductions.
Innovation: Cryptocurrency donations are a new and innovative way for organizations to raise funds. As the use of cryptocurrency becomes more mainstream, more people will likely choose to donate in this way.
Overall, the rise in crypto donations is driven by a combination of transparency, accessibility, tax benefits, and innovation. As more people become familiar with cryptocurrency, this trend will likely grow.
As the crypto space expands and becomes more mainstream, we can expect more people and organizations to realize the benefits of raising funds via cryptocurrencies. In the future, we may even see other types of assets, such as NFTs, able to be donated to charitable organizations. As with the crypto space itself, the only limitation is the creativity of those involved.