Bitmedia launches its own Charity Fund: How Business keeps up with Charity during the war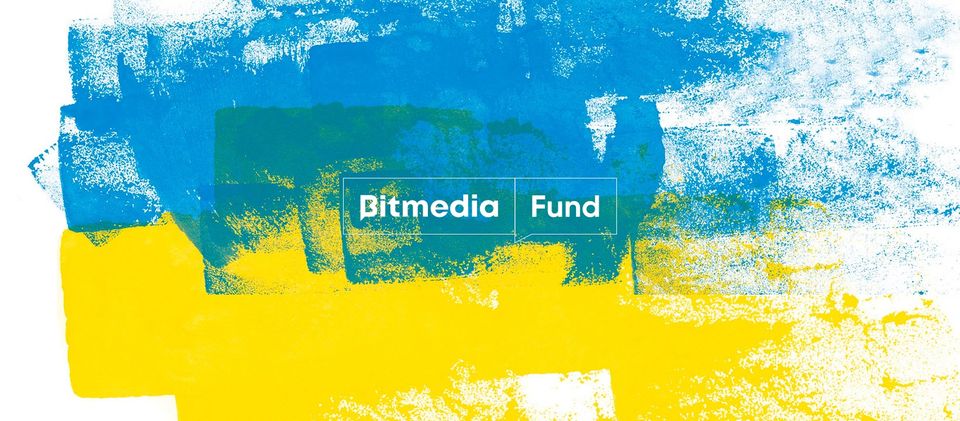 Ukraine began accepting donations toward its military defense against Russia via digital currencies like BTC and ETH. Crypto companies and private persons support its initiative and donate from their profit and out-of-pocket. Ukraine has received a total of "close to $100 million". This is a record number of donations not only for Ukraine, but throughout the world, collected for charity, but still its not enough to solve the difficult humanitarian situation that has developed in Ukraine.
Since the beginning of the full-scale Russian invasion of Ukraine, Bitmedia.io has been actively supporting the Ukrainian humanitarian missions and refugees that had no choice but to flee the country. During almost three months of Russia's war against Ukraine, the crypto ad network donated more than $250,000 to several top charities in a bid to ease the strain of the humanitarian crisis.
Bitmedia supports people in need
Bitmedia Charity Fund is a non-profit organization that is established to support Ukrainians affected by Russia's invasion of Ukraine.
"According to my observations, more than 80% of the global crypto community supports Ukraine. In just a few days, we managed to raise over $100,000 in cryptocurrencies. At first, upon request, we obtained 70 bulletproof vests from various military units. To do this, we have involved volunteers who have been helping the army for eight years and know the suppliers. Once this was done, we decided that we want and can make larger deliveries and bring more help.
Very quickly, we realized that if we want to help regularly and raise more money, we need to create a non-profit fund. This is how the Bitmedia Charity Fund came to exist as of April 2022. Representatives of crypto industry around the world already know our brand and trust it – hence the name of the fund."
Matvey Diadkov, CEO of Bitmedia.io
Where do the money go?
Currently, Bitmedia is actively cooperating with the Serhiy Prytula Foundation, which has moved to military support at the beginning of the war and now provides humanitarian and military assistance to Ukrainian soldiers by means of hundreds of millions of hryvnias.
$50,000 – was donated to the Serhiy Prytula Foundation for buying a pickup truck for the Armed Forces of Ukraine
$100,000 – was spent on medicine, equipment and a minivan for the Security Service of Ukraine
Another share of the donated amount was dedicated to military clothing and gear, as well as improvements of cross country delivery infrastructure and procurement. More on this can be found on Bitmedia Charity Fund's social media channels: Twitter, LinkedIN, Facebook and the official website
Who is Bitmedia Charity Fund Team
Matvey Diadkov
Serial Entrepreneur, Initiator of Bitmedia Fund, CEO at Bitmedia
Tanya Petrusenko
Blockchain Enthusiast, Crypto Researcher, BizDev at Bitmedia.IO
Veronika Perebyinis
Crypto enthusiast and active volunteer, PMO at Bitmedia and Bitmedia Fund
Kyryl Bormin
Volunteer & Fund PR, B2B Communications at Bitmedia
Mikhail Protsenko
IT Volunteer & Blockchain enthusiast, CTO at Bitmedia
Oleksandr Smirnov
Member of the territorial defense force, passionate activist and crypto enthusiast
There are currently a few employees involved in the Bitmedia Charity Fund, but we will be bringing in new people as well
Bitmedia donates money to Ukrainian and international charity funds, which also directly supply the Ukrainian army
Today, Bitmedia Charity Fund actively supports the country with medical supplies, humanitarian aid for the war congested Eastern regions, and cars for the Ukrainian army.
Matvey Diadkov, the CEO of Bitmedia, expands further:
"In these particularly difficult times, we want to support Ukraine and the Ukrainian people, and encourage our clients to join the charity. We are crypto enthusiasts willing to protect Ukrainian families and reunite war victims with their loved ones. The next step for us is to involve more B2B clients and crypto businesses in fundraising, improving procurement reporting, and increasing the volume of assistance provided to victims. We offer all our clients to make a donation and get a 15% deposit bonus.
Your donation to this fund will support Ukrainians in need, with a focus on the most vulnerable groups that mainly include the children.
By supporting our BCF, you allow us to respond to the most urgent needs! Donate now to help us provide vital aid to the people of and in Ukraine!"
BCF is currently at the final stage of legal registration as a charity organization. In addition, the fund actively cooperates with other Ukrainian and foreign charity funds, in a bid to improve the effectiveness of its reach.
How to participate
If you are a blockchain-related company looking to advertise your products and services, you can register directly on Bitmedia crypto ad platform. Once you start running your ads, that are professionally set up by a dedicated account manager, you will get a 15% budget bonus:
Donation $10 000-$29 000 – you get a 15% discount for 3 months
Donations $30 000-$49 000 – you get a 15% discount for 6 months
Donations $50 000 and more – you get a 15% discount for 9 months
This way you benefit from running the most effective marketing campaign at a discount and doing good by supporting the people in need.
Companies and individuals that are not looking to increase brand awareness of their services but are still willing to help, can get in touch directly with Bitmedia Charity Fund, and make donations without the marketing bonus.
Help Ukraine Now! Donate crypto!
BTC – bc1qszwpma2sntf4x48xmat7dlh8fxs3tjchxsh8rc
ETH/ERC-20 – 0x2f58646d7d8323480378f8E97C22860bBcD2D597
USDT/ERC-20 – 0x2f58646d7d8323480378f8E97C22860bBcD2D597
USDT/TRC-20 – TGFkMdMog4mL747uhzZoFjKLx16YVHYfuz