Why do consumers see differences between GA4 data and actual data after initiating a campaign?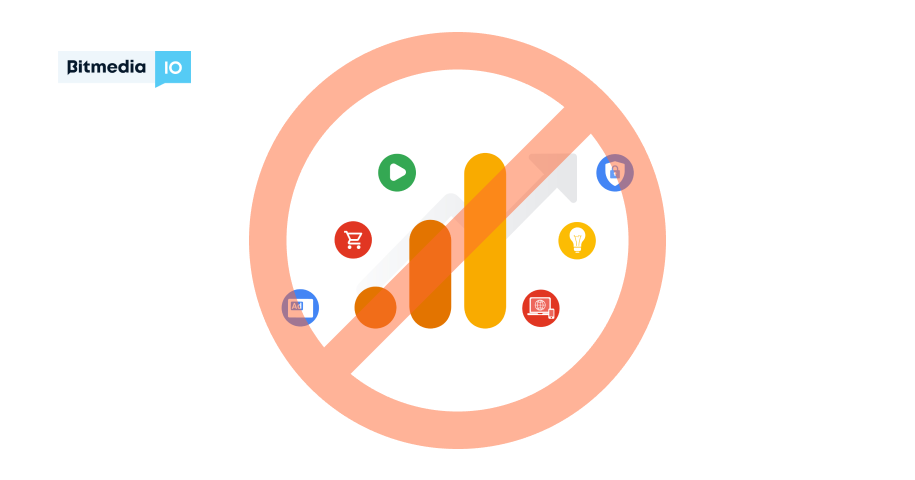 According to developers' instructions, Google Analytics 4 is an analytics service that enables you to measure traffic and engagement across your websites and apps.
Collects both website and app data to better understand the customer journey
Uses event-based data instead of session-based
Includes privacy controls such as cookieless measurement, and behavioral and conversion modeling
Predictive capabilities offer guidance without complex models
Direct integrations to media platforms help drive actions on your website or app
The time difference between the Bitmedia headquarters and GA
The analytics code is not correctly installed (check the correctness of the installation and display of the GA code in the site code)
Recent dates are compared (data in GA might come with a delay of up to three days (according to official statistics), and in certain cases even longer). As a result, when comparing the statistics of BM (maximum delay of 15 minutes) and GA4, the results frequently do not match.

The UTM labels are deleted during the transition from "http" to "https". All URLs from a single campaign must use the same protocol (or http, or https)
A variation of 20-30% is seen as acceptable (here we mean Bitmedia data and GA4 data)
Data sampling (GA4 costs extra, but the standard one has it as well, although it is not as powerful), GA4 only keeps huge "chunks" of homogenous data, for example, GA4 will see 100 clicks if they came from one UTM, but if 100 clicks were from ten separate unique UTM forces, GA4 will not record anything.
Conclusion: Do not create a large number of UTM-tags for individual GEOs or campaigns; if there are 2-3 clicks from a single unique UTM-link, these data are so small that GA4 will not even consider them. What if there are tens or even hundreds of such one-of-a-kind clicks? The data disparities will be enormous.
Finally, because Google Analytics is a free service, it will not be able to preserve all of the data, and part of it will be lost. You may also use various trackers now, Bitmedia is partnered with Voluum, Keitaro, AdsBridge, Binom etc.
What are the four primary Google Analytics reports?
While Google Analytics data may be used in a variety of ways, the four most useful reports for content marketing include traffic, navigation summary, organic search traffic, and conversions.
What exactly are GA3 and GA4?
GA3 users are counted. GA4 calculates user count using the User ID approach, which takes into account active users that are presently engaged on the site. GA3, on the other hand, employs the Client ID approach, which takes into account all users on the site. Data storage. Universal Analytics saves your data for the time period you specify.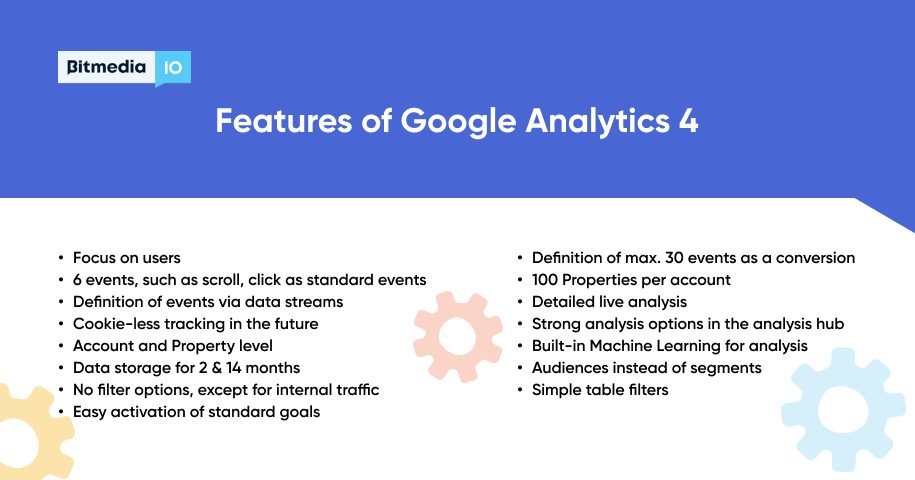 What are the benefits of Google Analytics 4?
Improved Customer Journey Tracking.
Improved user engagement analysis.
More powerful audiences for your ad campaigns.
More intelligent user privacy and tracking features.
Simplified Goals and Events Setup.
Enhanced visualizations and reporting.
A plethora of parameters.

Is Google Analytics 4 available for free?
It's also completely free! Tags for your website or applications are free, and Analytics 360 users will not be paid twice for Google Analytics 4 hits, albeit an Analytics 360 version with greater capabilities and/or restrictions will be released in the future.
Track Ad Campaign!