New campaign refill procedure = more flexibility and security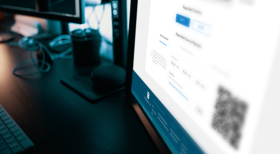 Remember we told we had great plans on 2019? Indeed we have… Redesigning, improving, reshaping Bitmedia and make it better for out users is our top priority this year. Obviously there is no other way to start a new path than starting it with the most important part: the financial one. Our team dedicates much attention to the security and safety of funds of our customers. For this reason we have already updated the withdrawal procedure and now we have moved to the top-up part.
And the first thing we've done to topup process is that we have simplified it. Now any advertiser can refill his campaign directly from the external wallet. What's the point of it?
Simple in use
Now you don't have to make any extra actions or transactions. Just click and send funds immediately.

Instant campaign activation
No need to wait for 6 confirmation or else. You can start the campaign immediately, and get more clients, while we take care of the rest.
Additional security.
Sending funds directly to the ad campaign balance will add more security to your account and will give you more additional bonuses
…That's not all!
Bitmedia is also happy to be as flexible in terms of refills as possible. Now you have 3 options of campaign credit: direct campaign refill, refill from the main balance and from other ad campaign.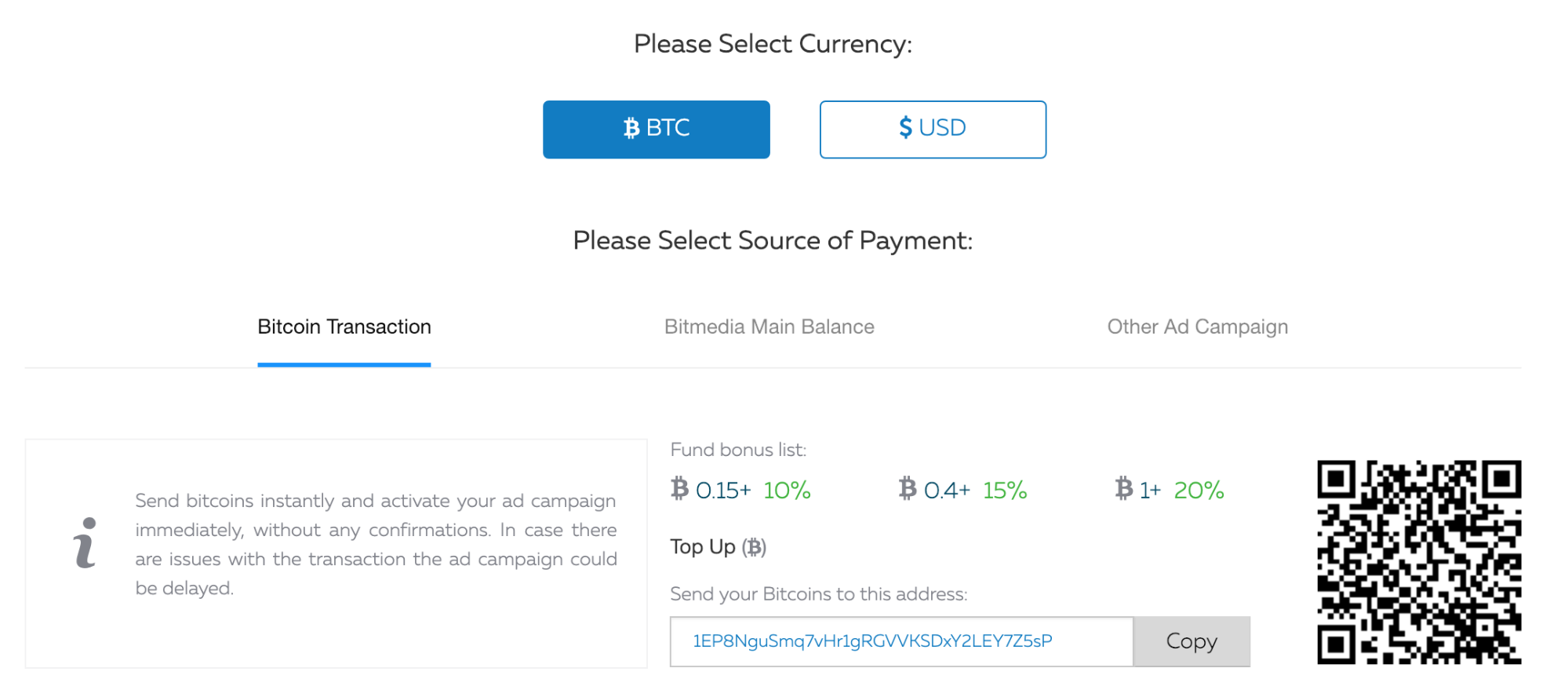 And don't forget about fiat of course!
Try our campaign refill procedure now!