Maximizing Your Crypto Exposure With the Right PR Agency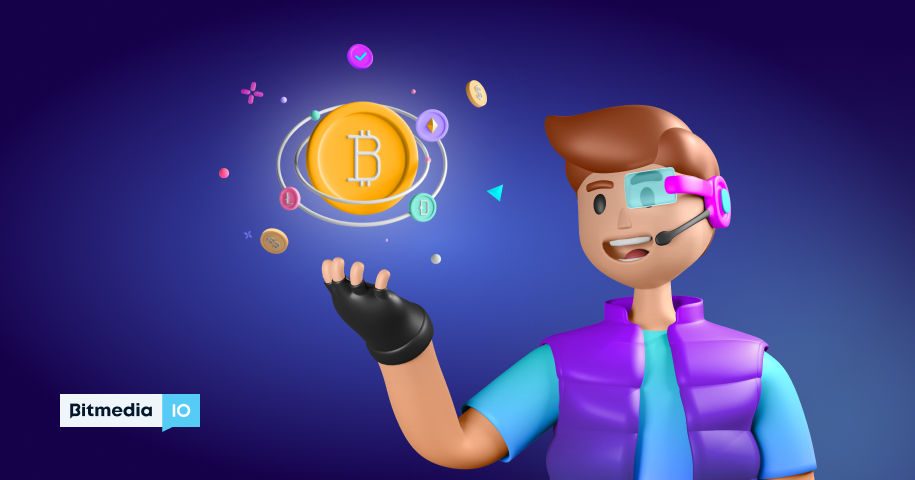 As the world of blockchain and cryptocurrency continues to evolve and explode in popularity, it's becoming exceedingly clear for businesses in the crypto space that integrating a cryptocurrency PR company into their marketing strategies can help them realize their potential goals. Navigating the crypto marketing sphere can be challenging, especially when you're new or are introducing a new product. This article explores what a cryptocurrency PR agency is, how it can build your brand, help your crypto project gain exposure, and connect with potential investors and customers.
What Is a PR Agency?
PR agencies are cryptocurrency-dedicated firms of public relations experts specializing in handling a company's public image, including engaging with its audience. They play an essential role since potential customers and investors become aware of, like, or dislike and decide whether they can trust a company based on its public image. While there may be some similarities with marketing firms by increasing brand awareness and spreading positive impressions, crypto public relations agencies don't offer marketing services. Rather than advertising or paid promotional content, PR relies on more organic strategies like writing blogs or editorials and engaging with audiences via public events or traditional and social media.
Benefits of Working With a PR Agency
No matter what product or service you're selling, people will buy from you, and you generate consistent profits if they've developed trust. Customers must be convinced that your product or service can help them achieve an important goal, but building trust has never been easy. While you may have the best ads and social media posts if your target audience can't access them, it's unlikely they'll avail of your offers – that's where PR agencies' services come in. Some benefits of working with PR agencies include the following:
Increased Visibility: Using PR firms specializing in cryptocurrency is a fantastic way to reach your target audience. Paid PR enables you to leverage the popularity of the internet and social media to reach a wider audience and gain the requisite attention globally to reach millions of potential consumers.
Improved Brand Reputation: The best crypto public relations strategies have long-term goals, meaning they can help nurture and maintain your positive brand image and reputation over time. Since consumers need time to develop trust in your company, PR agencies are highly effective in handling long-term reputation management.
Increased Credibility: Strategies used by crypto public relations companies can give your business credibility by using more informative and authentic content. Research shows that PR cryptocurrency delivers 90% greater credibility and visibility among consumers than advertising agencies perceived as merely promotional.
How to Choose the Right Crypto PR Agency
The main reason some crypto projects raise millions of dollars or have countless clients while others fail to achieve their targets is tied mainly to the PR agencies' services they select. Since choosing the right PR agency in tech and crypto will help you gain trust, leadership, credibility, and authority and tell your story effectively, the secret of success is in locating the right brand for your project using the following formula:
Research the Agency: The first step in finding the right PR agency is to conduct plenty of research on the firms you intend to engage. Locate their websites and examine the kind of crypto PR releases, advertorials, and social media feeds they have done previously. Ask for experience from people who've worked with them and ask for recommendations.
Consider the Agency's Specialties: Deciding what you want from your PR campaign will help you identify the cryptocurrency PR agency that's a perfect fit. While some paid PR firms offer all services, a specialist firm will most likely help separate you from your competition. By clearly spelling out your business model, strategies, and objective, you'll know whether a particular firm has the expertise in your crypto niche.
Look at the Agency's Track Record: Visit your prospective PR agency's website and evaluate their previous clients' lists to understand the coverage they offer and whether they can effectively pitch your ideas to the mainstream media and your target audience. Ask yourself whether the agency influences mainstream media, whether they use modern PR strategies, the experience of their former clients, and the exact strategies they use in your sub-niche.
The Best PR Agency for Crypto Businesses
Bitmedia, a top-notch crypto advertising agency, offers PR services for crypto businesses, helping them to create and maintain a positive image in the public eye. The team of PR professionals at Bitmedia can craft compelling messages that will reach the target audience and help establish your brand as an industry leader as well as gain the trust of your potential clients.
Benefits of working with Bitmedia:
Access to top national and regional publications. This will help your business gain more exposure and media coverage.
Targeted campaigns. Bitmedia will develop a targeted PR campaign that aligns with your company's specific needs and goals.
Advanced analytical tools. With Bitmedia, you will be able to track the media coverage of your company and evaluate the effectiveness of your ad campaign.
Cost-effective solutions. Bitmedia provides cost-effective solutions for businesses of all sizes, including crypto startups. Even with a limited budget, you will be able to establish a strong brand presence and a positive reputation.
With Bitmedia, you can rest assured that the right message is delivered to the right audience.
Tips for Working With a PR Agency
It's common to read stories about crypto firms that hired the biggest PR agencies but ended up disappointed with the entire PR exercise. In most cases, this happens because a crypto company's executives blindly believed the PR company would drive sales directly or had unachievable expectations. While it's true that when used correctly, big PR agencies can drive your brand awareness and reputation and attract investors and consumers to make growth more accessible, you must play your genuine part to make all this happen.
Set Clear Goals: Your success in achieving the best crypto public relations begins with establishing key performance indicators. Think carefully and honestly about the goals you hope to accomplish with your cryptocurrency PR agency, your target audience, and the purpose. Also, ensure that both sides agree on expectations, how they will be measured, expected timelines, and a similar idea on deliverables to avoid future headaches and wasted resources.
Establish a Budget: You need to have created a clear budget before looking for a cryptocurrency PR company. It's essential to consider the amount of financial resources you're willing and able to spend on your upcoming PR exercise. Moreover, it would help if you established whether the required amount would come from your firm's marketing budget or the amount the company can afford to spend on PR. Most importantly, you must align all your goals with your budget, consider and anticipate hidden costs, and remember to have a list of priorities (Think SMART goals).
Communicate Regularly: Since your PR agency services operate outside your crypto company, you want to ensure that you deliberately loop them in on significant emerging or helpful information. Whether you're going to inform them via email or a call, it's required that both parties consider regularly sharing information that will improve the PR agency's work and make them feel like a part of your organization. The more they know, the better results they can deliver. Organize regular meetings where questions and answers can be exchanged freely to ensure some chemistry between both parties.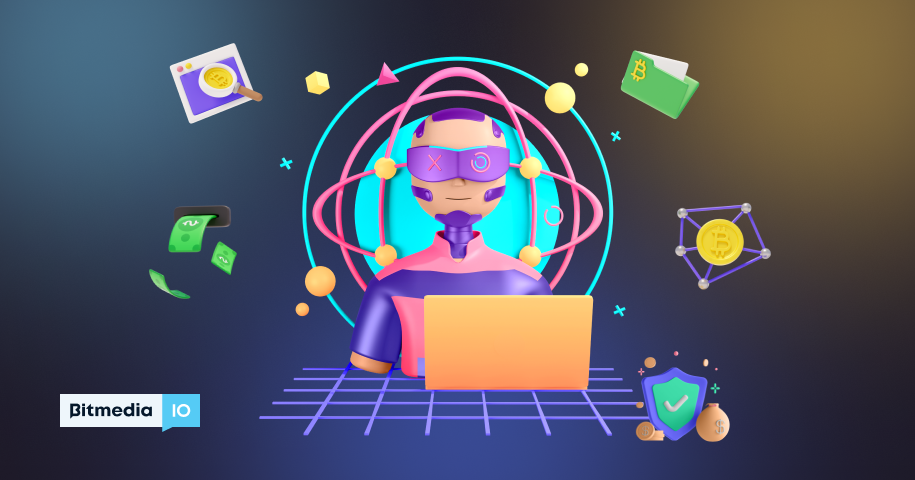 What services do crypto PR agencies typically offer? Crypto PR agencies help crypto firms build their brands, gain exposure and link up with potential customers and investors. Whereas the services could differ slightly, they mostly gravitate around issues like content creation and translation, influencer marketing, media relations, content distribution. All of these services you can offer at Bitmedia.IO. Just go to the Marketplace and choose the publisher, ask you Account Manager about influencers and content writing or translation.
How can a crypto PR agency help with media outreach and press coverage? A crypto PR agency has the wherewithal to help you identify your target audience, create relevant and engaging content, and develop an appropriate social media strategy that resonates with your target audience. As a result, hiring a PR firm specializing in cryptocurrency and a marketing agency to promote your project is a better way to increase your chances of success in a competitive market.
Is it important to have a solid messaging strategy for crypto PR? A well-planned and executed crypto PR messaging strategy is the surefire way to ensure that you effectively communicate your project's distinctive value proposition. The result is building trust, credibility, and authority within the cryptocurrency industry and your sub-niche. Consequently, a solid messaging strategy is a foundation for encouraging and nurturing a meaningful connection with potential investors, media outlets, and key industry influencers.
Can a crypto PR agency help with crisis management? Crisis management is among the responsibilities of PR teams. Whether it's a misunderstood product or rumors from the competition about your product, a trusted PR team should go beyond creating a crypto PR release and work around the clock to minimize the damage, reshape the public's perception, and save your hard-earned reputation whenever there's a crisis.
Final Words
The success of your crypto project will heavily depend on the practical implementation of a well-planned marketing and crypto public relations strategy. Considering the ever-growing competition within the crypto sphere, the importance of partnering with a reputable cryptocurrency PR firm can't be overemphasized. Your best bet in enhancing your brand awareness, building credibility, and ultimately driving growth and adoption of your products and services depends on leveraging the expertise of paid PR agencies like Bitmedia.IO.
Teaming up with a PR cryptocurrency agency that values collaboration and open communication is vital, underscoring the importance of choosing an agency that clearly understands your blockchain/crypto sub-niche and your goals, besides being willing to collaborate with you to ensure that you achieve them. By following the tips we shared in this guide, you can locate the right PR firms that specialize in cryptocurrency to meet your business needs and achieve your marketing goals within the nascent crypto industry. If you need to, conduct further research to help you select the right blockchain PR agency, as it could be the difference between success and failure. Choose wisely.
Crypto PR with Bitmedia