Gain Exposure and Build Your Brand with Press Releases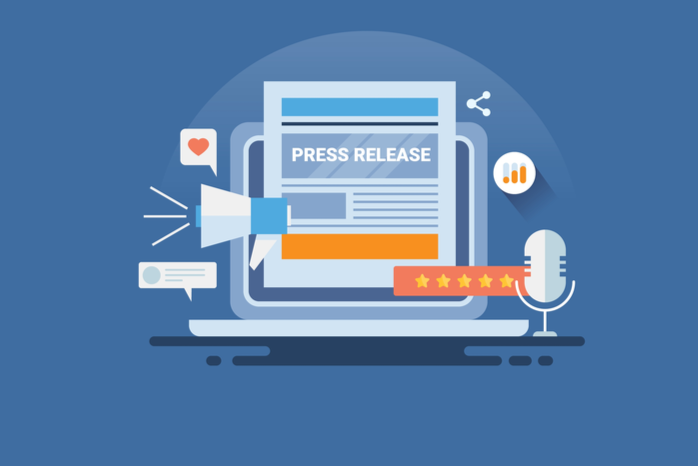 Mass communication channels have experienced exponential growth in the past decade. The social and global space has even been made much smaller with the explosion of instant messaging applications and platforms. Businesses and brands are also tapping into these newfangled channels to reach their target audience and customers.
Press releases are a viable and powerful public relations (PR) medium to keep your business and brand top-of-mind with your customers. But, how do you craft powerful press releases, and what benefits do you stand to gain? Let's find out.
How Do Press Releases Promote Business?
Before moving into the core benefits of a press release, we need to learn how a press release could move a business ahead of its competition.
Why are press releases still important given the multiple channels now available? Let's start by defining what a press release is and how it's used.
A press release is a promotional tool or strategy meant to bring a product or service to a target audience. There are numerous ways a press release can be employed. Here are a few options:
A press release for brand awareness can be distributed on all social media platforms, news outlets, and blogging platforms – essentially all over the internet. This can be picked up by other news outlets operating in your industry and published across their channels, thereby promoting your service and brand.
You can also use a press release to share vital information with your customers and client base.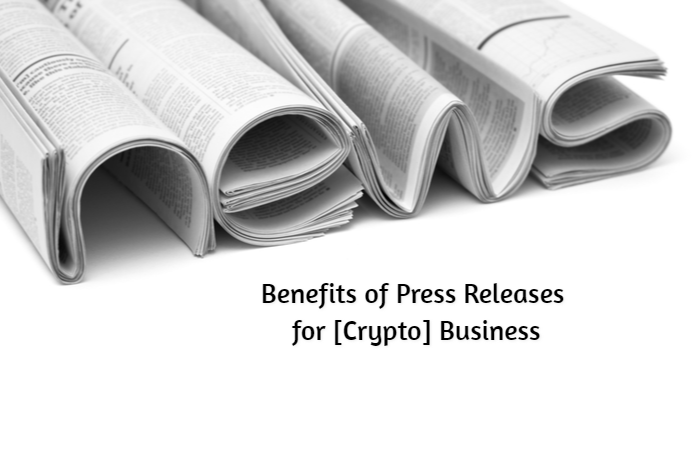 What Is The Benefit Of A Press Release?
Whilst Bitmedia can help not only write but also distribute your PR release it is still important to understand why press releases are so important? Are press releases effective? What benefits do you stand to gain from using this marketing strategy?
Shows Veracity And Keeps You In Control
Media outlets and readers view a press release as a trusted source of data and information about any subject. They can be used as sources.
Constantly churning out accurate press releases helps you build credibility within your industry. Another benefit is controlling the information that leaks out about your business. This puts you in the driving seat of your narrative. Credible facts build trust, and this transmutes to brand integrity and trust.
A well-written and creative press release can be a goldmine for you SEO-wise. Using search engine optimisation (SEO) best practices makes it easy for you to infuse relevant information and data in your press release to cater to the unique needs of your readers.
Relevant keywords and links readers frequently search for can be subtly infused. This will organically drive traffic to your website and push your press release up the Google Search Engine ranks.
Increased Customer Engagement And Sales
Thanks to available communication channels, your press release can be a viable tool for increasing customer engagement and your sales, as a result. You can easily drop the release on your social media channels to be picked up by several news outlets and online information distribution platforms. This will increase your customer reach and engagement.
Build Rapport With The Media
The media channels are always on the lookout for the next big thing. A well-crafted press release of your latest company offerings and services can satisfy their desires.
According to a Cision's State of the Media Report, journalists view press releases as the top source for finding stories and worthwhile news. 78% of them acknowledged that a press release is especially useful for executing their duties.
The power of press releases is utilized by tech giants like Microsoft, Amazon, and Apple. However, several startups fail to employ this information funneling channel, especially in the crypto space.
Now that we have mentioned some key benefits of this marketing strategy, how can you incorporate press releases for your crypto business?
Trending Ideas for Crypto Press Releases are:
Company Launches
Launching a company is always a big event. This can also be a great opportunity to use a press release to announce yourself, especially for a startup or small-scale business.
Company Achievements
Hitting major milestones should be rewarded with a press release. Say, for instance, increasing your customer base or exceeding your financial target for the quarter. This achievement can then be shared on your social media channels.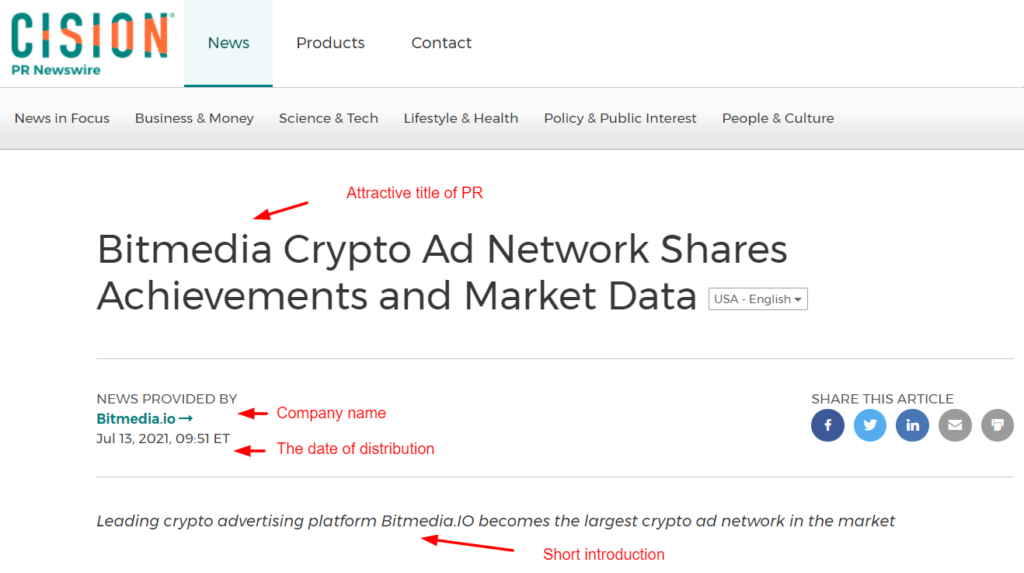 New Products (NFT Drops, New Coin etc.)
The launch of a new product or service should be announced via a press release. This would allow you to share all the needed information on what your products are meant to do and how users can use them.
Utilising a press release in marketing is an exciting way to generate publicity for your firm.
New Applications for Existing Products
A press release should also mention additional applications to optimize existing product use cases.
Collaborations, Cooperation With Competitors or Other Companies
You can use a well-crafted press release to announce major partnerships with competitors or industry players. This is an opportunity to show your customers and investors how valuable your crypto business is.
Participation at a Charity Event
Participating in a social and humanitarian endeavour should not be sidelined. A press release on how your company is connecting and helping a challenged community can go a long way to favourable emotions in your target audience.
Key People Speaking at a Conference (CEO, Business Development Manager Etc)
Ask Me Anything (AMA) sessions should be announced in a press release, especially if it includes top company executives like the CEO or CTO.
Hosting a Business Event
Business seminars are a means to connect with other industry players and potential investors. Get the word out there in a press release.
Publishing a White Paper or Report
A press release can also be useful in announcing whitepapers or reports relating to your industry.
Tie-in With Hot or Trending Topic
A press release can also address Industry topics. Use this opportunity to push out your business as a viable option.
Once you have a newsworthy topic, it's time to write your press release.
Steps for Crafting Cool Press Releases for Crypto Projects
Are you wondering what to include in a press release? This menu should help you get started.
1. Create A Compelling Headline
Headlines attract attention, so you need to spend considerable time crafting one that catches your readers' eye. You can draft several headline ideas and run them by your team to see which one would generate the most engagement. Let the headline contain simple language and an intrinsic benefit for the reader going through your piece.
2. Write For Your Target Audience
A press release is not targeted at everyone. It's for a specific audience. Keep that in mind. When drafting a press release, remember to write for your target audience and niche.
Keep the language simple, concise, and industry-relevant. Be objective and try as much as you can not to blow your horn unnecessarily.
3. Begin With The Most Important Detail
Always give the readers the most important information first. Use the inverted pyramid format.
4. Use Sub-headings
Sub-headings will make it easier for readers to digest important details and facts.
5. Proofread
As great as you may think your press release is, have someone else examine it before sending it out. Fresh ideas would help identify unclear terms and bring an objective scope to your work.
Tips to help you use press releases effectively:
Identify your target audience: Before you start drafting your press release, it's important to identify your target audience. This will help you tailor your message to their needs and interests.
Keep it concise: Your press release should be brief and to the point. Keep it under 500 words and focus on the most essential information.
Use a strong headline: Your headline should be attention-grabbing and relevant to the content of the press release. It should be clear, concise, and intriguing.
Include quotes: Quotes from key personnel or industry experts can add credibility to your press release and help to humanize your brand.
Provide valuable information: Your press release should provide valuable information that your target audience will find helpful or interesting. This could include news about your company or updates on industry trends.
Use multimedia: Including multimedia such as images, videos, or infographics can make your press release more engaging and shareable.
Distribute your press release: Once you have drafted it, distribute it to relevant media outlets, influencers, and other key stakeholders in the industry. You can do this through online press release distribution services or by contacting journalists directly.
Follow up: After you have distributed your press release, it's essential to follow up with journalists and other contacts to ensure that they received the release and to answer any questions they may have.
Using these tips, you can create press releases that effectively promote your crypto brand and build your reputation within the industry.
Reasons The Press Release Still Matters
As mentioned earlier, a press release is a powerful tool any company or institution can use to control the narrative and build trust with their customer base. A strong and well-crafted press release can persuade potential customers to purchase the company's products or services. Even though social media platforms seem to be the norm nowadays, a great press release can still benefit corporate growth in the long term.
Get in touch with the team at Bitmedia to establish you PR flow and get your news in news publications that are just right for your business!
Order PR distribution!