Proper marketing is becoming the driving force behind the success of Web 3 project
We continue the series of interviews with the most interesting and famous crypto industry representatives.
Tim Haldorsson, CEO of crypto and Web3 marketing agency Lunar Strategy, has been involved in the crypto scene since 2017. Provides forward-thinking Web3 marketing insight as a contributor to Cointelegraph, Rolling Stone, Daily Coin, NFT Plazas, and Finance Magnates. Bitmedia has been partnering with Lunar Strategy since 2021 when Lunar Strategy recognized Bitmedia.io as the best crypto network. For almost 2 years, both companies have grown a lot. So now we asked Tim about his background in crypto, what he did before Lunar Strategy, and about web3 community building schemes that work.
— Tim, let's come to the roots. Tell us a little bit about what you did before crypto. And what exactly prompted you to change your field of activity?
I have been in marketing for the last 10 years, both working on SEO for e-commerce & SaaS while at the same time buying crypto. I bought my first Axie NFT back in 2018 when it was just a hobby of mine, and I haven't looked back since. Shortly after, I launched a crypto and NFT marketing agency (Lunar Strategy) which allowed me to work with Web3 to expand and opened countless opportunities to develop my knowledge and understand the future of NFTs.
— You are the CEO at LunarStrategy. What is your agency?
Lunar Strategy is a DeFi & GameFi marketing agency that focuses on growth strategies and the implementation of campaigns on various channels.
We support companies with go-to-market strategy and authority building with PR, influencer marketing, community management, social media and paid ads.
Our business model is to offer DeFi & GameFi companies marketing packages based on the goals we are working to achieve, for example, 90 Days ICO launch program or 90 Days thought leadership program for CEO & founders.
— You have been working in crypto marketing for quite some time. What, in your opinion, are indicators of a successful crypto marketing campaign?
When launching a great campaign, then it's a campaign that I feel like I would personally put my money behind. This can be around the launch of a new product & feature that brings value to the community as a whole.
When the campaign has a clear value proposition, this could be a new DeFi product that the market was looking for with high demand or a Web3 company that is launching a new feature that the community has requested. Then it's actually a clear value add to the campaign.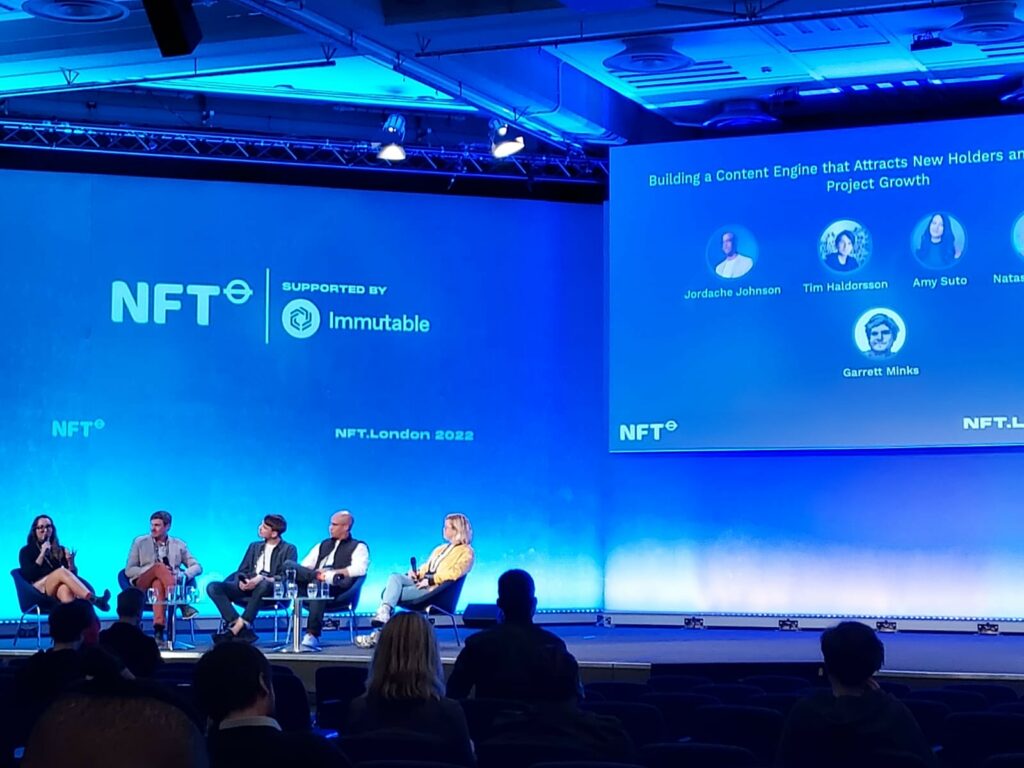 — You work with many clients. But of course, you also have your favorite and most successful cases. Can you name them?
I have really enjoyed to work with leading projects that are doing great things in the Web3 ecosystem, some of the leading ones are: Oasis Foundation, GameStarter, Babylons, Choise.com and exchanges like PrimeXBT.
— Can general marketing schemes be applied to all projects? Why?
General marketing is about making sure that a message gets heard, this is similar in Web3 and for crypto companies as well. The biggest difference is the focus on building a strong long-term community in Web3 VS focusing on a direct sale which often is the focus in more traditional marketing.
Then there are certain platforms like Twitter and various Web3 social media channels that are Web3 native and here we need to implement strategies that are based on community growth which is not that common in the general marketing industry.
— You are currently the author of 2 books about crypto, NFTs and its' marketing. One is called "Master Web3 Marketing to Build a Thriving Community & Business". According to her and your personal experience, what is the best strategy for building a Web3 community?
At the core of building a community, then, there needs to be a reason why everyone is joining the mission of the project and is pushing it forward.
The more clear the mission, the easier it will be to get new members onboard to take the project forward.
The absolute best strategy to grow a Web3 community is to set the incentives within the community clearly, especially with the leaders in the community how this can be done by noticing and rewarding the people that are most engaged. This can be done by using tools like: crew3.xyz or other tools to track engagement. Then all rewards don't have to be monetary, sometimes, it can be just to schedule a meeting with some of the most active community members and ask them for some feedback or improvement ideas so that they feel like they are also involved in the growth of the community.
— Thank you for answering our questions. We remind our readers to subscribe to Tim's social networks: Linkedin, Twitter and visit Lunar Strategy website.
If you still haven't read Tim's article on how Web3 reshaped digital marketing, follow this link.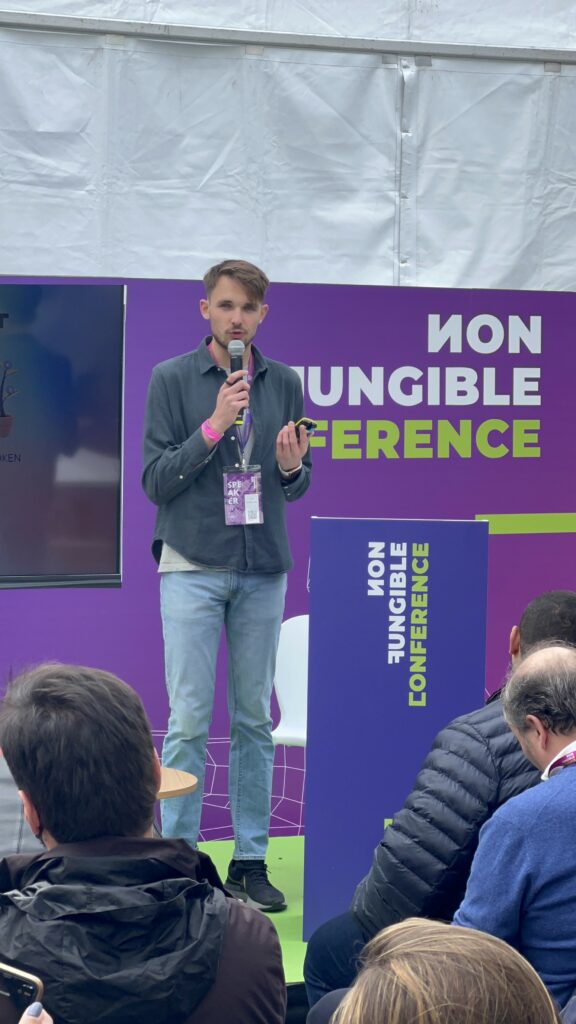 Conclusion:
The popularity of Web 3.0, also known as the decentralized web or the blockchain web, is growing steadily but it is still in its early stages. Marketing for Web 3 projects in 2023 will require a different approach than traditional marketing methods. Here are some strategies that can be employed to market Web 3 projects effectively:
Educate Your Audience: Web 3 technology can be complex and challenging to understand for the average user. Therefore, it is crucial to educate your audience on the benefits of Web 3 technology and how it can improve their lives.
Leverage Social Media: Social media platforms like Twitter, Reddit, and Discord are popular among the Web 3 community. Use these platforms to engage with your audience, share updates and news about your project, and build relationships with influencers and thought leaders in the space.
Collaborate with Influencers: Influencers and thought leaders in the Web 3 space can help to promote your project and increase its visibility. Collaborate with them to create content, host events, and share news and updates about your project.
Utilize Community Marketing: The Web 3 community is highly engaged and passionate about the technology. Use this to your advantage by building a solid community around your project and leveraging it to promote it through word-of-mouth marketing.
Engage in Thought Leadership: Establish yourself as a thought leader in the Web 3 space by contributing to relevant publications, speaking at events, and participating in online discussions. This will help to build your reputation and increase visibility for your project.
Offer Incentives: Incentives such as airdrops, rewards, and bounties can help to attract users to your project and encourage them to engage with your platform.
Focus on User Experience: The user experience is critical in the Web 3 space. Ensure your platform is easy to use, intuitive and provides a seamless user experience.
There are some indicators that show that the popularity of Web 3.0 is gaining traction. For example, the market capitalization of cryptocurrencies, a key component of Web 3.0, has grown significantly in recent years. The number of blockchain-based projects and applications is also increasing, with many startups and established companies exploring the potential of this technology.
Moreover, major tech companies such as Google, Facebook, and Amazon are investing in blockchain and decentralized technologies, indicating that they believe in the potential of Web 3.0. Overall, while it is still early days for Web 3.0, there are signs that it is gaining popularity and could become an essential part of the future of the internet.
Recently we wrote about the importance of paid ads in web 3 marketing and how to start an effective campaign. Bitmedia also provides a wide range of marketing services for Web 3 and NFT projects, which include display advertising through our crypto ad network, crypto content creation and distribution, promotion in Telegram groups, cooperation with Twitter influencers, YouTube bloggers etc. For more details, go to Marketplace or contact your manager.
Bitmedia marketplace!