What is effective crypto marketing? Crypto ads, crypto advertising network & crypto marketing agency: the perfect combination for maximum results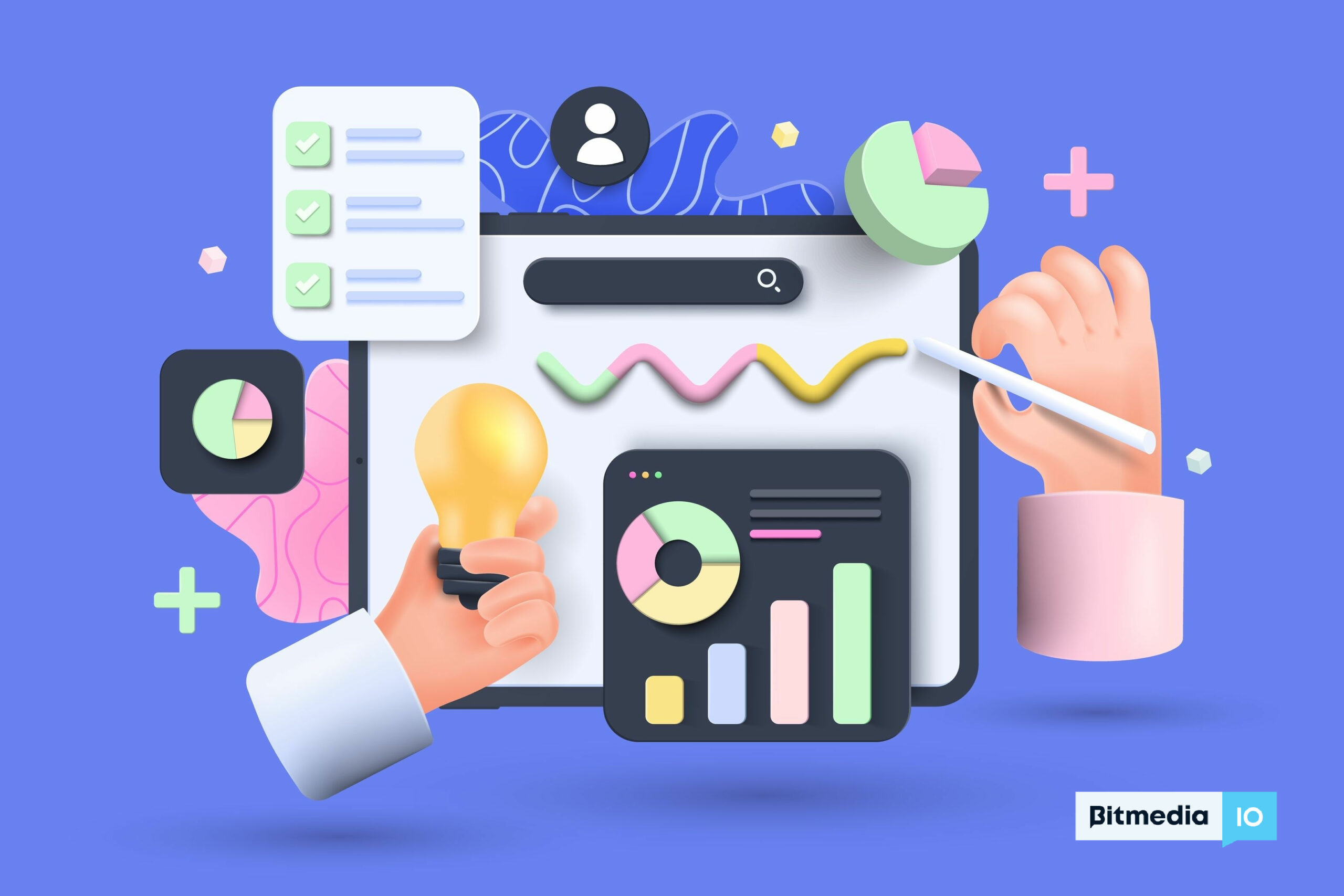 What is crypto advertising
Marketing of cryptocurrency-related products or services through various advertising channels such as social media, online platforms, and other media outlets is referred to as crypto advertising. Advertisements for cryptocurrency exchanges, wallets, ICOs (Initial Coin Offerings), NFTs (Non-Fungible Tokens), and other related products and services fall within this category.

Crypto advertising strives to raise brand recognition, recruit new consumers, and promote bitcoin acceptance among a larger audience. However, because the crypto business is unregulated, crypto advertising is frequently scrutinized by regulatory authorities and advertising platforms, and may be subject to tougher restrictions and regulations than traditional advertising.
Using display banners for crypto projects promotion
Display banners for crypto projects are online advertisements in the form of graphic display ads that promote specific cryptocurrency-related projects or initiatives. These banners are often displayed on websites, social media platforms, or mobile apps and use various design elements, such as images, animations, and text, to draw attention to the project and its features.
Display banners are visually appealing and can effectively communicate the key features and benefits of the project in a concise and engaging way. They can be used to build brand recognition, drive traffic to a project's website or landing page, and ultimately increase conversions and user adoption.
Additionally, display banners can be targeted to specific audiences based on factors such as geographic location, interests, and browsing behavior, which can improve the effectiveness of the campaign and help to reach the right people with the right message.
The purpose of these banners is to raise awareness about the project and attract potential users or investors. However, as with any investment, it's important for individuals to conduct their own research and carefully evaluate the risks and potential rewards before getting involved in any crypto project.
What is a crypto advertising network?
A crypto advertising network is a platform that links advertisers interested in promoting cryptocurrency-related products or services with publishers interested in monetizing their online content by showing these adverts. Crypto advertising networks work in the same way as regular advertising networks, except they only show cryptocurrency-related adverts.
Crypto advertising networks provide a variety of ad forms, such as HTML5 ads, text ads, image ads, and responsive ads. They often provide targeting choices based on criteria such as geographic location, interests, and demographics, enabling marketers to efficiently reach their target audience.
Advertisers may use cryptocurrency advertising networks to reach a larger audience and raise brand recognition, while publishers can make money by displaying relevant adverts on their websites or applications. However, certain crypto advertising networks may be less regulated than regular advertising networks, posing hazards to both advertisers and publishers.
How to choose a crypto advertising agency?
Choosing a crypto advertising firm may be a critical choice for your company, and there are a few vital elements to consider before making a selection. Here are some suggestions for selecting a crypto advertising agency
Experience and Reputation: Look for an agency with experience in the bitcoin business and a solid customer reputation. Examine their website, portfolio, and online reviews to gain an understanding of their skills and track record.

Targeting Capabilities: Consider the agency's targeting choices, such as geography, interests, and demographics. Check to see whether they can successfully assist you to reach your target audience.

Ad Formats and Channels: Look for an agency that provides a variety of ad formats and channels, such as social media, search engines, and display advertising. You will be able to contact your target audience across different platforms and devices as a result of this.

Reporting and Analytics: Ensure that the agency delivers frequent data and insights on the effectiveness of your ad campaigns, including important metrics such as impressions, clicks, and conversions. This enables you to assess the efficacy of your advertising campaigns and make data-driven decisions.

Transparency and Communication: Select an agency that is open and honest about its pricing, fees, and processes. Check to see whether they have strong communication skills and are sensitive to your wants and concerns.

Compliance and Regulation: Ascertain that the agency is in accordance with applicable legislation and industry standards, such as those established by advertising platforms and regulatory authorities. This will assist you to avoid any legal or reputational consequences of noncompliance.
Overall, selecting a crypto advertising firm necessitates careful consideration of a number of variables. It is critical to conduct research, ask questions, and select an agency that corresponds with your company's aims and needs.
Bitmedia.io as a crypto ad company
Bitmedia.io is a crypto advertising company that focuses on display advertising and provides clients with a self-service platform for creating and managing ad campaigns. Bitmedia.io is dedicated to delivering high-quality traffic and conversions to cryptocurrency-related businesses, and it provides a variety of targeting choices to reach a specific demographic.
One of Bitmedia.io's primary advantages is its extensive targeting capabilities, which enable marketers to target customers based on a variety of characteristics such as location, interests, and device type. They also provide real-time data and analytics, allowing marketers to analyze the efficacy of their campaigns and tweak them for better outcomes.
Bitmedia.io also has a large network of publishers, which allows marketers to reach a larger audience across a variety of websites and applications. They also have reasonable prices and a variety of ad styles, such as display, native, and pop-up ads.
In essence, Bitmedia.io is a trustworthy crypto advertising firm that provides marketers with various tools and targeting choices. However, like with any advertising agency, it is critical to evaluate their services in the context of your company's goals and demands, as well as to check that they are in compliance with current rules and industry standards.
Bitmedia marketplace!