How Can Affiliate Marketing Boost Your Crypto Project? Part 2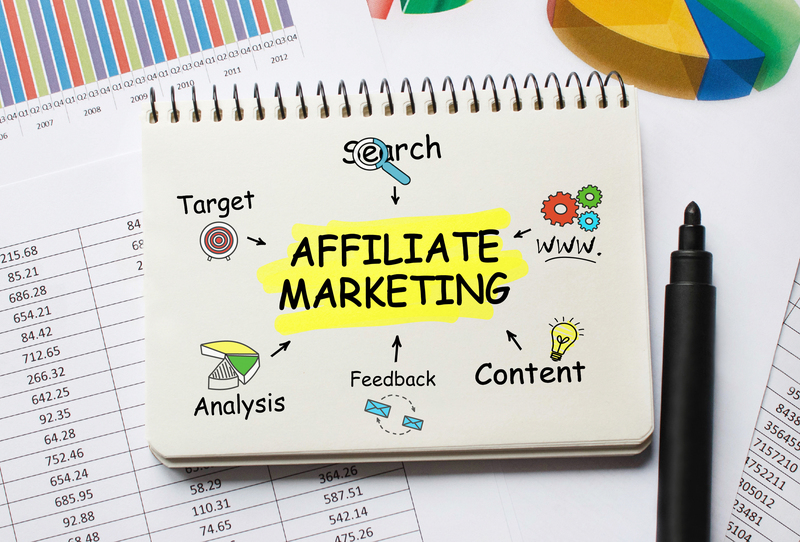 In part 1 we looked at the foundations of affiliate marketing, such as what it is and how it works. If you're new to the affiliate marketing world or just want to brush up on it, we recommend that you check out part 1.
In part 2, we're going to be looking at the 10 best ways you can supercharge your affiliate marketing efforts so that your sales go through the roof. So, buckle up and get your notebook ready, we're going to rattle through these hot tips!
Let's go!
#1 – Don't promote more than 2 products at once!
People get confused really quickly, and if they're new to your business, this can happen even faster. So, rather than jamming 4 or so services down their throat, pick your strongest, or 2 strongest if you really must, products and focus on showing those. Let's say that you've got a crypto gambling site that has a sportsbook, casino, dice, and crash game. Just focus on your 2 strongest areas for each affiliate marketing campaign. It's far easier for someone to understand that you've got the best sportsbook and casino the world has ever seen, rather than the best sportsbook, casino dice, and crash game. So, keep it simple and stick to a max of 2 products!
#2 – Try more than one affiliate marketing network
There are thousands of affiliate networks out there, so why limit yourself to 1? Affiliates won't get upset if your brand is plastered all over all of the best affiliate networks out there, so reach out to more networks and get your brand out there. By doing this, you get more exposure to more networks, which translates into more potential sales. Don't sell yourself short and get all exclusive with one network because they're going to rank you top for your niche. Spread your wings and fly.
#3 – Boost your efforts with paid ads
Increasing your affiliate sales can be quick and easy if you run paid ads. Find out which networks that your customers are on and run some ads on those sites. Facebook, Reddit, Twitter, and YouTube are all great places to look at. Since conventional ad network love to block crypto projects, you can also consider using crypto display ad networks. This way you can increase your reach and get better value for money.
The following is a MUST DO in Affiliate Marketing Strategy:
Promote just one product at a time
Use two or more affiliate marketing networks.
Consider using sponsored advertisements.
Optimize conversions
Enhance landing pages
Create useful content.
Make it simple for people to remember your company.
Share your experience and expertise through case studies.
#4 – Boost your conversion rate
Sure, increasing your web traffic is fantastic, but if your landing pages are not optimized, you're wasting a ton of potential leads. Fine tune, refine and A/B test your landing pages so that you can optimize your conversion rate. Once you do this, any traffic that hits your site will automatically have a better chance at converting, meaning you squeeze even more juice out of your affiliate marketing strategy!
#5 – Remove distractions
This one ties in quite nicely with #4, so pay attention. If your website or landing pages are cluttered and filled with junk, then your web traffic is going to get confused and distracted. This in turn leads to a lower conversion rate, which isn't good for anyone. Convertion specialized landing pages for your affiliates to use, giving this traffic the best chance at converting. Keep them clean and sleek if you want to win!
#6 – Content marketing is still key
Whatever anyone tells you, remember this, content marketing is still the basis of your foundation. If you produce meaningful content that your readers and visitors can use, then you're already miles ahead of the competition. Users will come back time after time to digest high-quality content, as well as share it with their friends. So, spend time creating high quality and meaningful content and you'll be on the right track!
#7 – Build trust
People are more likely to buy from or register on a website that they trust, so do everything in your power to show your visitors that they can trust you. Do Trustpilot, show testimonials, have a page that shows all the blogs and sites where you've been mentioned and disclose the fact that you use affiliate links. Doing all of this will make your traffic feel more at home and like they can trust you. Remember, more trust means more chance of a conversion!
#8 – Get visual
Whenever you're writing online, make sure that you include imagery. Imagery captures the minds of the users, so spend time creating high-quality imagery that you can use in your posts, guides, and reviews. Your readers will feel much more comfortable and at home!
#9 – Write case studies rather than reviews
This might seem a little strange, but bear with us on this. A case study allows you to be totally honest, weighing up the pros and cons of a particular instance. You're also more likely to seed it with just the right amount of primary and LSI keywords. Case studies are proven to lead to more sales than reviews, so give it a whirl and see the results for yourself!
#10 – Create video content
People love to consume video content, so spend a bit of time creating 5–10-minute videos that are packed full of information and are sharable. Keep these simple and basic, as people aren't going to focus for a whole 1-hour video, meaning you've wasted time, budget, and viewers!
Take your affiliate marketing strategy to the next level!
If you put these 10 tips into practice, you'll soon be smashing your crypto affiliate marketing goals. Whether you want to drive more traffic or generate more leads, affiliate marketing is the answer to your problems. Supercharge it with these tips and you'll have more high-quality traffic and leads than you can handle!
Happy hunting!
Start with Bitmedia