Why NFT Advertising Is Vital at All Stages of a Project's Development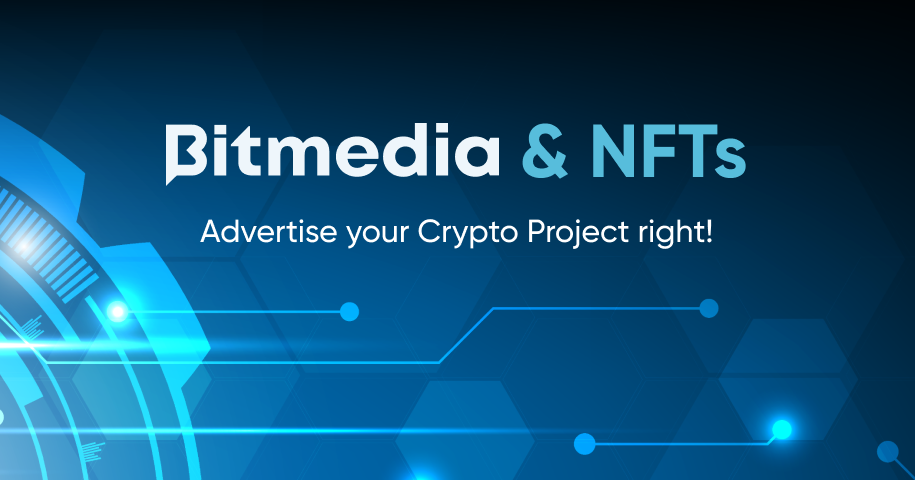 Non-fungible tokens (NFTs) hit mainstream consciousness in 2021, and the digital collectibles ecosystem has been on a tear since. This sub-sector surpassed over $15 billion in sales volume in 2021, leaving industry experts extremely bullish on its continued growth. With a compound annual growth rate (CAGR) of 34.10%, NFT sales could hit $122 billion by 2028.
This is impressive, but how does it link with marketing? NFT promotion is very vital for the continued growth of the crypto ecosystem. In this article, we explore NFT advertising and how investors can keep their projects top-of-mind with collectors.
What Type of Ad Is Suitable for NFT Projects?
NFT advertising is becoming a massive industry. Why?
There are hundreds of non-fungible token projects launching daily. In addition, 15,000 to 50,000 NFT sales are recorded per week. Out of the sales volume, top NFT project(s) like Bored Ape Yacht Club and CryptoPunks record the most sales. While it's easier for established projects, newer investors face a dilemma when it comes to advertising. What ad type should investors just get started in the NFT space use to attract collectors?
The most effective ad form is NFT banner(s). Banner ads can be easily placed on any number of crypto-facing websites, media or news outlets, social media platforms, and blog posts. Banner ads are one of the most used advertising forms in the NFT space. Their ability to generate targeted traffic, build brand awareness, and increase conversions when used properly can significantly boost the success rate of the project's NFT marketing efforts.
For NFT banners, Bitmedia is the leading ad network for NFTs. The platform offers adaptable smart banners that guarantee greater user conversion. These banners are split into HTML5 ads, which are interactive and animated, and display ads, which can be placed within Bitmedia's publisher networks.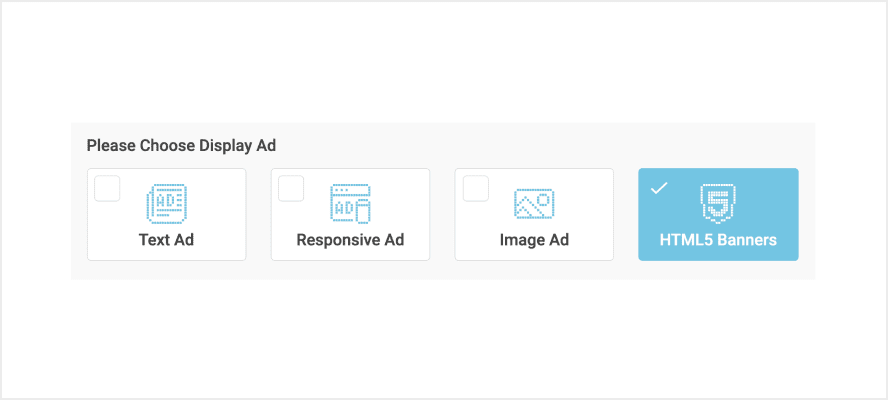 What Does Advertising Mean for NFT at the Launch Stage?
Several legacy companies understand the power inherent in advertising their products and services. This is why companies like Microsoft and Apple allow millions of dollars to their marketing and communications departments to retain and convert more users. While this direction is expected from bigger crypto firms, newer NFT-focused companies need to be more strategic
Looking to record success in a new NFT project? Using an NFT promotion agency like Bitmedia could be beneficial. Bitmedia offers NFT projects numerous advantages including advanced targeting capabilities that boost the return on investment (ROI), directly impact sales and revenue positively, and further outreach and brand exposure.
Bitmedia's focus on the crypto space means its services are properly tailored to the crypto industry. This way, crypto marketers can promote their NFT collection/game of choice with little or no hassles. Also, Bitmedia's starting budget is pocket-friendly. Non-fungible token investors can start advertising with Bitmedia with as little as $100. Ads cost 25 cents for cost-per-click (CPC) campaigns and 30 cents for cost-per-mille (CPM) campaigns.
Why Banner Ads Are the Most Effective Marketing Methods for NFT Games
Aside from banner ads, companies have generated results using video ads, company-wide blog posts, and even press releases. However, banner ads still trump these other online campaign methods. In the section below, we highlight some of the reasons banner ads are the holy grail for NFT games:
NFT banners grab more attention than say a video ad on YouTube. Users can easily skip a video ad after the 5-second countdown elapses. This is not the case with a banner ad. Bitmedia goes a step further by making users' banner ads screen-adaptable, meaning the ad fits into the dimensions of the user's device easily. These banners are also concise, drawing attention easily due to their pointed statements and integration of CTAs.
Banner ads are significantly cheaper than other advertising channels. Running a video ad or a promoted post would likely gulp a significant part of an investor's marketing budget.
Banners Are Better at Attention-Grabbing
A creatively designed banner ad can generate a higher ROI than a blog post, which requires significant backlinking and only generates results months after it's published. Banners can be created using a combination of eye-catching colors, size, and the right light penetration. Consumers can easily relate to the message conveyed in a banner ad and click on the call-to-action.-action.
Banner ads are more flexible in their placements than other advertising strategies. They can be found on trips to the supermarket, train station, and other busy locations. This makes them a better medium of communicating with potential customers as they are more ubiquitous. This would enhance an investor's NFT game's visibility and generate the needed traction for their project.
While there are stipulated practices in other advertising methods, banner ads are known to break the norm. Companies can easily spice their banner ads with bold images and rich colour combinations that can be viewed from a distance. This medium is far more effective in attracting new customers.
Why Is it Important to Maintain the Result at the Post-launch Stage for NFT Projects?
If an investor's NFT project has recorded high sales volume since its launch, that's fantastic. However, it is important not to reduce NFT advertising efforts. As we pointed out earlier, hundreds of exciting NFT projects are launched in the crypto space on a daily basis, meaning NFT projects can easily be forgotten once the next hype train comes calling.
To stay relevant and retain users, promoting a project post-launch is necessary. Some of the best NFT games, like Axie Infinity and Chainers, still spend a chunk of cash funding their marketing departments. Without the right marketing campaigns, they wouldn't be so popular. This should be the case with other NFT projects.
Conclusion
Although launching an NFT project is now easier, generating the needed revenue to stay relevant can be a chore, especially for beginners. Using a comprehensive targeted online campaign offered by the best NFT advertising platform, Bitmedia, can ease this herculean task.
Start NFT Promotion