Boost Website Traffic & Leads with Crypto Banner Ads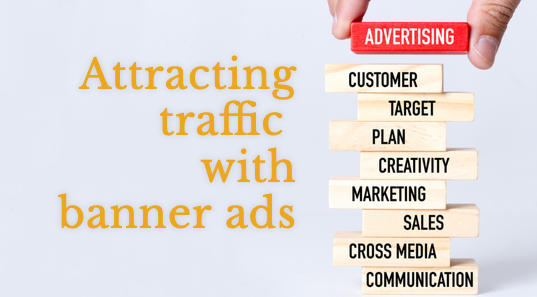 For crypto projects, getting in front of the right audience with targeting display ads is vital. By doing this, you can boost your website traffic and score more leads, which is every marketer's dream. So, today we're going to give you the secret sauce that will allow your crypto project to use display advertising to take your results to the next level!
Limiting Your Success Is Possible
We're going to start off with a little word of caution here. If you go too deep into creating buyer personas and refine your audience at a granular level right off the bat, then you'll miss out on incredibly valuable data. You could be removing a whole group of potential customers from your targeting.
So, don't be afraid to open it up during your first run and include a few more types of potential buyers or leads. We don't mean apply no targeting at all, but be a little less liberal with the options for the first pass. This will give you lots of juicy data that you can then use to refine and home in for your second pass!
Build A Display Advertising Masterpiece
You want to put your designers to work building a masterpiece of a display advertising campaign. Combine elements and styles that stand out from the crowd, rather than blending in. Examine the competition and see what they're up to.
First impression is critical, so make sure your designs are on point, friendly and make the viewer want to click through. Don't run the risk of running into ad fatigue brought on by your competitors, so make sure your ads are different and stand out just enough!
Display Ads Should Be Mobile First
More than half of all web traffic comes from mobile devices, and with smartphones becoming increasingly more commonplace, we're only going to see this number rise. So, make the wise choice and build your display banner ads for mobile first. You can then add to these to make them desktop friendly. Remember, it's always easier to add more than it is to remove!
Use Clear CTAs
You can have the best design in the world and the most perfect targeting set up, but if your CTAs are off, then your campaign won't work. You should make sure that the message and action that users need to take is obvious, clear and commanding. Make your CTAs stand out and stand proud. Otherwise, your potential users won't know what to do and you'll lose a potential lead!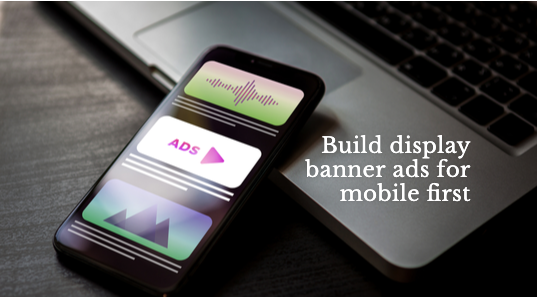 Keep it Simple
People have less and less time, so don't make them spend time figuring out what you're trying to say. Keep your advertisement banner simple and easy to understand. Get straight to the point and give the viewer everything they need to know in a short and succinct manner.
Make it Readable
If you've got lots going in on your advertising banners, then you're not going to have much room for text. If you must include a text element in your banner ads, make sure that the text is clear and readable. Consider using a plain box around the content and keep it still, if you're using an animated advertisement banner. If users can't read your message, then you may as well not have the message there.
Focus on One Offer
Going back to the keep it simple tip, you should focus on a single offer or product. This helps to keep the viewer focused and engaged with the message you're telling. If you're jumping between 6 different offers or products, you're going to lose them. Consider making separate advertising banners for each offer!
Avoid Information Overload
Humans don't like too much information in one go. Present someone with a wall of text or a full plate of food and they'll instantly get put off. The same goes for your digital display advertising campaigns. If you stuff way too much information into your display ads, then your customers are going to freak out and ignore the message. Keep information light and give them the rest of the information on your landing page!
Use Interactivity and Rich Media
Ever since the display ad world took off, interactivity has been a part of adverts. So, make sure you're using either interactivity or rich media in your display campaigns. It will grab the attention of viewers and make them more likely to make an action. If you do it just right, you can also go viral!
Test Your Banners Before Publishing
Finally, you'll want to run some tests with your banners. They may not work on certain devices or browsers, so spend a bit of time testing them out across a range of devices. This gives you a chance to fix any bugs or color issues before you push your banner ads live so that you can capitalize on every single drop of traffic!
Take Your Display Banner Ads to the Next Level!
If you can fine tune your website advertisement banner ads using these points, then you'll smash your campaign goals. Whether you want to get more sales, more signups or more leads, these tips will give you the edge that you need to be successful!
Launch Display Ad Campaign