How and where to find advertisers and publishers for an ad network?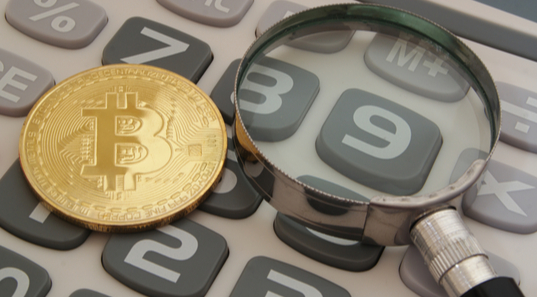 As an ad agency, you might be tempted to try and build your own ad network, but finding advertisers and publishers to fuel it can be tricky. Nonetheless, it's something that can be lucrative to do if you've got the time and funding. So today, we're going to teach you how to find advertisers and publishers for your own ad network.
There are two parts to this process, if you're going to be successful. Those are:
1. Reaching publishers and advertisers
2. Organizing your tech stack
If you do both of these parts well, then your ad network will flourish. Let's explore what that means!
Reaching the right audience
When you have your own ad network, you'll have partnerships with advertisers and publishers from all around the world. This will allow you as an ad agency to be able to offer hyper-targeted solutions to your clients, delivering top quality results. But, if you're just starting out, you need to focus on the macro, otherwise it can get out of hand quickly and you can make bad partnership decisions, which in turn harms your reputation.
Try narrowing down your search areas to a small space, region, or demographic and nail this. Once you've nailed one area, you can then start to expand off the back of this newfound reputation. Focus on the following areas if you want to expedite your growth:
Limit your choice by geography.
Work in one country or region.
Try to segment your potential partners.
Divide publishers by traffic volume, content type, audience etc.
Add the well-known partners to your network. It will help you persuade your potential publishers/advertisers.
Pre-buying inventory
You need a good volume of buyers to be able to sell up all the ad space you have, but in order to do this, you need a solid range of publishers ready to display your ads. Conversely, you need a good deal of advertisers ready and waiting for publishers to sign up to your network. It's a classic case of chicken or the egg, and can be tricky to solve.
So, what a lot of ad networks do is buy up ad space on sites well in advance. Ad networks will look for under-monetized niches where ad space is cheap, but advertisers aren't quite in yet. They can then sell this ad space for a significant surplus to advertisers looking to target this super specific niche. The only risk here is that you need to float the cash to be able to procure that ad space, and you risk advertisers not wanting to buy that specific ad space.
Brokering
The other path you can take is becoming an ad broker. This is essentially where you play the middleman and match advertisers with publishers, adding a small markup for every ad you get placed. This removed the risks of pre-buying inventory and hoping to strike it lucky. However, you will remove your ability to strike gold and find an under monetized niche and cash in on a giant paycheck. It also takes a considerable amount of time to get started this way.
Both ways work, but one has considerably more pros and cons than the other. Either burn bright and fast or take it slow and steady. The choice is yours.
How does an ad network get publishers?
Next up we're taking a look at how a fledgling ad network can get its hands on advertisers. There are a few factors that will go a long way towards helping you score some advertisers. Here they are!
Revenue/conversion transparency
Be completely transparent and open when it comes to how traffic is performing and what revenue split is currently being used. This might seem like giving away company secrets and counterintuitive, but if you want to hide info from your users, you're not going to win any favors.
Expedite Payments
Nobody likes hanging around for payments, so make sure your payment system is on point and delivers payments as fast as possible. Give flexibility and allow users to cash out their payments on their terms and when they want, not just at the end of the month.
Allow publishers to select individual advertisers
Website owners know their audience better than anyone in the world. Let them pick the advertisers that show on their site as this will give them a better chance at scoring a conversion and giving you better results.
Offer solid multi-site tools
A lot of publishers run multiple sites. Enable features that let them track stats across all sites in one dashboard, it's less hassle and will keep them happy.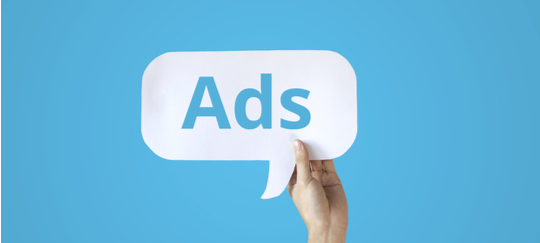 Where can an ad network find publishers?
Finding publishers might seem like a daunting task, but there are plenty of tools on the web to make this process as simple and easy as possible. Use sites like Alexa Top 500 Global Sites to find the best sites in your niche or geo. You can then start building an outreach program to prospect the better-quality publishers. It's recommended to get around a week's worth of contacts and go from there.
It's also worth using LinkedIn and Google to find key personnel from the advertising or ad ops team. You can then deal directly with the key decision maker right off the bat, saving you time and giving you a better chance to sell your ad network. The head of ad ops is generally the best person to deal with as they will care about the details of your ad network and will be the decision maker. Woo this guy and you'll sign up new publishers quickly.
Become a popular media company
Your other option is to become a popular media company. Ok, sure, you can't do this right out of the gate. But, if you work hard and put in the groundwork, you will quickly gain a solid reputation and be able to become known as a top-quality media company. There are always areas in which you can improve, so constantly work on fixing issues and making your platform more effective for your users. At the end of the day, your users and their reviews are what will make you popular or not.
Get your tech stack right
That wraps up how you can get advertisers and publishers on board, and now it's time to take a look at facet number two – your tech. You want your tech stack to be robust with maximum redundancy and scaling in mind. Sure, right now you might have 500 ad campaigns running, but as your popularity grows, this figure will 100x in no time at all. Make sure that your tech can scale and handle this much traffic.
It's also important to make your platform easy to use, so invest in a great UI/UX designer. Users care about the ease of use when it comes to launching ad campaigns and reading their reports. Pack in flexible settings, tons of options and campaign refinements, some nice charts and graphs, as well as all the data possible. Combine this together and your tech stack will be one of the best around!
Consider teaming up with the experts
If all of that sounds like too much trouble and hard work, why not team up with the experts? Bitmedia has been in the display ad business for more than 7 years, giving us the pedigree and experience to help you launch the perfect ad campaign and maximize your monetization efforts. Speak to a dedicated account manager today and begin your Bitmedia adventure!
Become Advertiser/Publisher