How Can Affiliate Marketing Increase Crypto Conversions? Part 1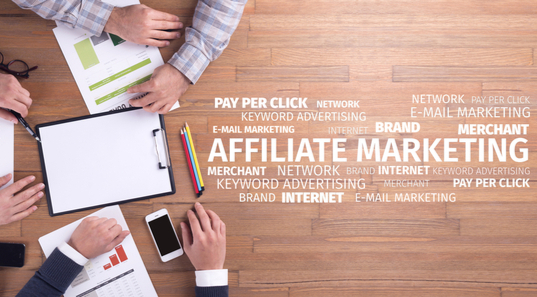 Affiliate marketing is without a doubt one of the best ways to boost your sales. In a nutshell, you are giving companies and people with large audiences a chance to earn a commission on whatever their users buy from your website. Affiliates do all of the hard work to generate traffic and send it to your site, meaning you can save on marketing costs while supercharging your sales.
But what is affiliate marketing and how does it work? Let's take a deep dive into the world of affiliate marketing in crypto and how it can increase your sales in this 2-part series!
What are affiliates?
Affiliates are website owners, content creators and influencers. Their job is to create engaging content that builds a powerful network and audience that they can then persuade into taking an action. Whether it's someone with a blog about DeFi projects, an influencer that pumps altcoins or a company with a bunch of publications about computers, all of these scenarios are looking at affiliates. It's their job to run these sites and build up a ton of traffic while generating trust from their readers.
They then post reviews and recommendations of your product or service, encouraging their users to buy from you or sign up at your business. In return, all these people want is a small cut of the money generated. This is done through either a CPA or rev share deal, with the numbers depending on your desires. The higher and more lucrative a deal is for an affiliate, the better rankings your products and services will often receive.
How does affiliate marketing work?
Affiliate marketing is actually quite simple. It will take a bit of effort from your end to get your plan set up with the tracking links, but it's not impossible. First up, you need to begin by creating an affiliate tracking system and backend that will allow affiliates to sign up, track their commissions and withdraw their earnings. There are lots of fantastic platforms already in place that you can use to do this, such as Affise, Voonix and Voluum.
Once you've got this set up, you can then advertise the fact that you have an affiliate marketing system in place. A lot of affiliates will sign up on their own, but you will have to do some leg work and reach out to affiliate sites in your niche that you want to appear on. Send them an email and you can arrange a deal with them to get listed. It's best to hire an affiliate manager to ensure this process is smooth and that affiliates have a point of contact for all of their questions, which believe us, there will be many!
Some affiliates will ask you to provide a review, while others will write their own reviews and content. Once this review is live, all you have to do is sit back, relax and watch the sales roll in. Affiliates will handle the promotion of your brand to their network, meaning that you can focus on running our business and tending to the buckets of new leads and sales that are pouring in. Every affiliate will have their own tracking link, which will be linked to their profile in your backend. So, whenever a sale or lead is generated, they get it credited to their account. Affiliate marketing systems are pretty magic in that sense!
What are the steps involved in affiliate marketing?
The affiliate marketing cycle is a rather interesting, yet simple one. So, let's run you through this cycle so that you can become an affiliate marketing wizard!
Step 1 – You show your product on an affiliate website, social media network or video.
Step 2 – A customer clicks on the product link which sends them to your website with all the tracking details.
Step 3 – The customer purchases an item from your business.
Step 4 – Your affiliate marketing system credits the affiliate's commission from the sale to their account.
Step 5 – The affiliate withdraws their earnings and re-invests in their content production to create better results.
From there, it loops around and around. The more money that affiliates make from sending customers to your business, the more they can invest in developing better content. This in turn leads to them being able to generate more traffic and send more traffic to your site, meaning that you both win from this partnership!
Affiliate Marketing and Affiliate Partnership is not the same. Here you can find 2 awesome articles about benefits of affiliate partnership for crypto projects.
It's time to start your affiliate marketing program!
That's it for part 1. In part 2, we'll go through 10 spicy tips to help you boost your affiliate marketing program to the max, ensuring that you supercharge your crypto or blockchain project in a quick, easy, and efficient way. Affiliate marketing is already huge, so make sure that you're in the loop and are using it. After all, you wouldn't want to miss out on all this traffic, would you? See you in part 2!
Go to Affiliate Program