SEO for Crypto Websites: Why It Matters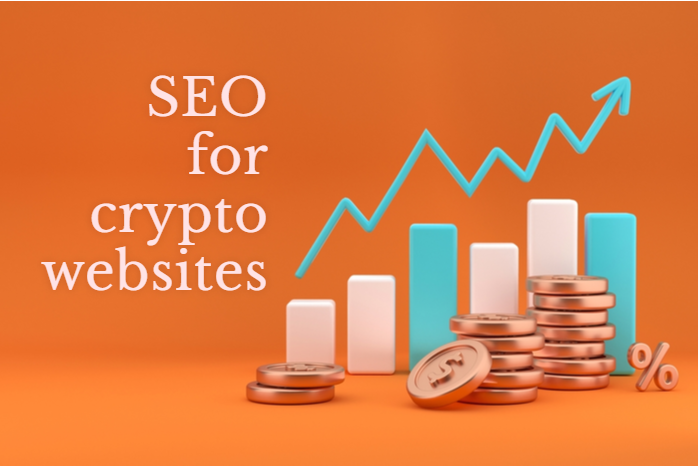 The cryptocurrency market has gone mainstream and whilst the total market is valued at over $2 trillion, experts predict even further growth in the future. This means that there is an influx of people looking to get into crypto and the startups that want to meet those needs.
Regardless of your field, Search Engine Optimization (SEO) should be a critical part of your digital marketing strategy. The same applies to crypto. With competition becoming fiercer, you must develop an edge in your marketing efforts. SEO for crypto can give you the required edge to outpace your competitors when conducted properly. After all, it is a source of continuous organic traffic, so let's see exactly how to boost your crypto website's SEO and save you funds dedicated to paid marketing channels.
How To Prepare Your Crypto-Related Website For Seo Optimization
Fundamentally, blockchain SEO doesn't differ so much from other industries. Understanding the right concepts should help you start applying SEO as part of your digital marketing strategy.
While there are different parts of crypto SEO, these are the most important:
This refers to SEO done outside of the content. It typically involves website and server optimisations to make it easier for search engines to crawl and index your site. Search engines give preferential treatment to websites that exhibit some technical characteristics.
From ensuring your site is mobile friendly to optimising your loading speed, technical SEO ensures that your page is ready to be crawled by Google's ranking algorithm.
On-page SEO is the area where most experts focus on. This aspect deals with content and ensuring your page provides value to your audience. It covers details like ensuring plagiarism-free content to more complex functions like keyword research. On-page SEO ensures your page is fit to rank high on Google's search results.
Another important part of cryptocurrency SEO is off-page SEO. Here, you focus on external factors affecting your ranking, from building links with reputable sources to social media engagement. Off-Page SEO covers very non-page related tasks to improve your search ranking.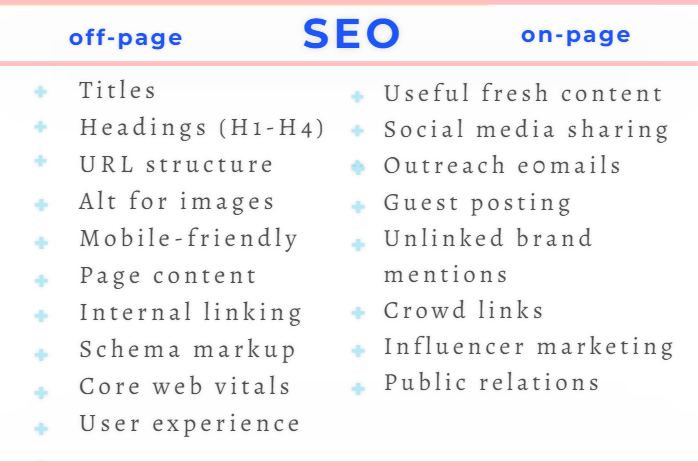 Essential Points for Successful Cryptocurrency SEO
The first step towards a successful SEO is owning an SEO-friendly domain name. This could involve having a brandable name or just an address that's easy to type and remember. However, it is also important to note several critical points as you begin your SEO crypto journey.
Keyword Research for Crypto
Keyword research is finding the popular search terms your customers are searching for online. When it comes to SEO, you should understand the needs of your audience so you can proffer solutions with your content.
The key phrases from your keyword research can be developed into blog posts, explainers, and other long-form content. The research gives insight into questions your audience needs answers to and your audience demographics. The more refined your research process is, the better your chances of creating the right content.
Every content has an intended audience. Content optimization ensures that your content reaches the largest possible audience. An essential part of this is ensuring the addition of all the relevant keywords you have discovered.
This content optimisation step is essential for your crypto SEO journey. When optimizing your content, you should take note of details like keyword stuffing or writing content strictly for search engines and not for the consumers.
Besides having great content, your website should also be easy to navigate. This is one of the most important areas of technical SEO.
According to research, 61.5% of respondents exited a site due to poor navigation. When building crypto websites, ensure users can easily navigate through them. Poor navigation affects rankings, user-friendliness and conversions.
A landing page is similar to a reception; it is the first page users notice when visiting your website. Over the years, it has become a critical part of SEO rankings for Google. Besides SEO, landing pages also act as a great way for you to capture customer information and build your inbound marketing strategy.
Landing pages can also be versatile. You can build a landing page to capture audiences from a specific point – say, Email or social media – and customize it to fit the perceived needs of these customers.
Link Building for Cryptocurrency
Lastly, we have link building. As the name suggests, this is the process of building links to and from your website. It is one of the critical parts of SEO for blockchain SEO.
There are primarily two kinds of links – inbound and outbound links. Inbound crypto links drive traffic to your website from other sources, while outbound crypto links link to an external domain.
When developing content, you want to cite credible sources. Citing sources adds credibility to your content, so include links to credible sources on your site.
In addition, ensure that you publish factual and relevant content regularly so that other sites can link to your site. Having a lot of inbound crypto links will make you an authority in the niche. Google's search algorithm will also give you a higher ranking.

Why Is SEO Different For Cryptocurrency Sites?
As we've stated earlier, the process of handling crypto SEO isn't so different from other fields. But this doesn't mean that SEO for crypto is the same as other fields like marketing and e-commerce. Here are two major lines of distinction that set crypto and blockchain SEO apart:
YMYL (Your Money or Your Life)
YMYL, otherwise known as Your Money or Your Life, is a type of content with high stakes. If presented inaccurately, this content can negatively impact your reader's livelihood. It could be financial content, legal content, medical content or others.
Owning a crypto website means that you're sharing financial information – how people can begin trading cryptocurrencies, how to store coins, etc. Sharing false or inaccurate information can be detrimental to your audience, and Google knows this.
Thus, Google will scrutinize your blog because you provide information that can influence a major decision regarding your audience's lives or livelihood.
EAT (Expertise, Authoritativeness, Trustworthiness)
E-A-T stands for Expertise, Authoritativeness, and Trustworthiness. It is especially applied to YMYL pages. EAT is a technical guideline Google uses to determine high-quality content.
Google checks the creator of the crypto content for "Expertise". Is the author an expert in their field? Do they have the necessary credentials to create such content? Google also scrutinises the content, creator, and platform where it's published for "Authoritativeness".
Do readers generally view the creator as an authority in that industry? The third criterion is "Trustworthiness". Is the expert considered a trustworthy source that readers trust for accurate information on the subject matter? E-A-T is not technically a ranking factor. However, some experts believe it can impact how Google rates your content.
Here are some ideas to help your crypto site be more trustworthy and authoritative. Tell your readers who you are. This is the time to create an About Us page that details who your content creators are and their level of expertise. Go beyond hiring ghostwriters to create content for your website. Work with experts to create high-quality content that Google will trust.
Another point to consider is to always rely on data. Link to papers, studies and official sources to back up your writing points. This tells Google your content relies on real data and enables better verification of your work.
DA (Domain Authority) – MOZ, DR (Domain Rating) – Ahrefs
To ensure that your content and cryptocurrency websites rank high on Google, it's important to establish your domain authority (DA).
Domain Authority is a metric developed by Moz (the SEO software company). DA is a search engine score that predicts a page's possible ranking on Google's search algorithm. Scores range from 1 to 100, with a higher score meaning that your page has a higher chance of ranking atop Google's search results.

Your Domain Authority score also directly impacts your Domain Rating – a metric that shows the strength of your website's backlinks. To get a high Domain Rating, it's not enough to just have high-quality links on your website; these links also have to divert to other high-quality backlinks for crypto websites.
While Google doesn't prioritise websites with high Domain Rankings, the metric remains important when testing the strength of your crypto backlinks strategy. It can also help you to build connections and bolster your search ranking.

Here are some SEO tips for promoting crypto projects:
Keyword research: Conduct keyword research to identify the most relevant and high-traffic keywords related to your crypto project. Use tools such as Google Keyword Planner, Ahrefs, or SEMrush to identify relevant keywords.
On-page optimization: Optimize your website's on-page elements, including meta titles, meta descriptions, headers, and image alt tags, to include your target keywords.
Content creation: Create high-quality, informative, and engaging content related to your crypto project. Publish blog posts, articles, and other types of content that contain relevant keywords and provide value to your target audience.
Backlinking: Build high-quality backlinks from authoritative websites in the crypto industry. Reach out to crypto influencers, bloggers, and news websites to secure guest posts or backlinks to your website.
Social media presence: Build a strong social media presence on platforms such as Twitter, Reddit, and Telegram. Engage with your followers, share your content, and join relevant communities to grow your brand awareness.
Local SEO: If your crypto project has a physical presence, optimize your local SEO to appear in local search results. Claim your Google My Business listing and ensure that your business name, address, and phone number are consistent across all online directories.
Conclusion
Like other fields, SEO for cryptocurrency is essential. It will form an integral part of your digital marketing strategy and vastly improve the chances of your business reaching more people.
Now that you have your organic traffic secured, it's time to start a paid ads campaign to multiply your conversions and reach the right audiences!
Start Ad Campaign!