Crypto Gibraltar: After two years of turmoil, where to now for Crypto?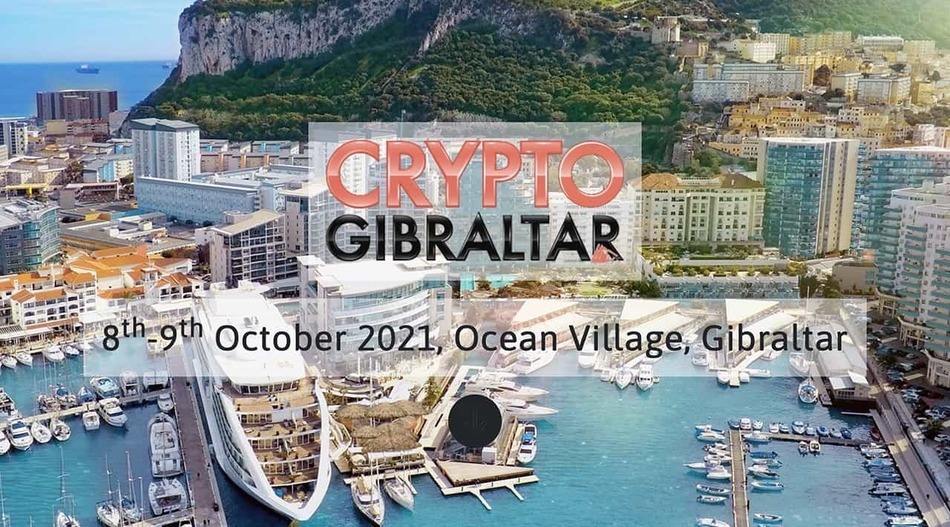 Crypto Gibraltar will be the first major crypto networking event since the beginning of the pandemic.
Taking place on Friday 8th and Saturday 9th October, it will bring together 300 crypto executives, enthusiasts and investors to discuss where we are after two years of unprecedented turmoil, and what the short and mid-term future holds in store.
In particular, we will be reviewing the following:
DeFi / CeFi:

Latest analysis and trend forecasts
Crypto Banking
Cross-border payments

NFT's: Truth & Fiction
Crypto/gaming convergence: The impact on adoption.
The Regulatory landscape: Big brother and beyond.
Our vision is that Crypto Gibraltar can act as a bridge to a new normality including responsible, face-to-face networking without fear.
Speakers at the event include Albert Isola – Minister for Digital and Financial Services, Government of Gibraltar, Jenna Wright – Managing Director LMAX Digital, Mattia Gagliardi – CEO Zee Prime Capital, Sean Kiernan – CEO Greengage, Pavel Stehno – CEO Sigil Fund, Sam Buxton – CEO Digital Asset Management, On Yavin – Founder & CEO Cointelligence, Ismail Malik – CEO & Founder Blockchain Lab, William Gracia – Head of DLT & Markets, Gibraltar Financial Services Commission and Patricia Risso – Global Head of Compliance at Bitso.
We are delighted to say that the event has attracted a number of international sponsors including Damex, LMAX Digital, and OpenPayd
Who should attend?
C-suite of banks and global enterprises
Heads of tech and innovation
Founders and senior management of startups and scale-ups
VCs and investors
Government advisors, policymakers
Academics
Thought leaders
Partners of law firms
Why should you attend?
To build new relationships and revitalize existing ones
To learn from thought leaders on where the pandemic has left DeFi and what the future holds
To learn the reality and opportunity around NFT's
To understand how gaming is influencing the development of the crypto ecosystem
To hear from the regulators themselves how the regulatory landscape has changed during covid and what the primary drivers will be going forward.
The event features conference sessions on Friday and Saturday afternoon on board the Sunborn Yacht Hotel, a Friday evening party in the iconic St Michael's Cave, brunch on Saturday morning at The Arena Sports Cafe, and a closing party at O'Reilly's on Saturday evening.
The Sunborn is the world's first 5* floating yacht hotel and is Gibraltar's premier conference and hotel venue. Its rooms all have views over the marina and either up the rock or over to Spain.
St Michael's Cave was long believed to be bottomless and this probably gave birth to the story that the Rock of Gibraltar was linked to Africa by a subterranean passage through which the famous macaques were said to have travelled. 'The Awakening' is an immersive light and sound installation expressing layers upon layers of history fused within the cave. The show illuminates these sculptures of time and reawakens their hidden story.
Safe Covid Travel
Gibraltar has the highest level of vaccination over the age of 18 of any country in the world. Consequently, it is on the UK Government's green list.
If you are double vaccinated then you do not need to take a test before traveling. You will take a free test on arrival at Gibraltar airport and that will cover you for your trip home unless you decide to stay for more than 72 hours. Your only travel requirement will be purchasing a day 2 test for your return to the UK which is currently retailing for around £40. We will, of course, be implementing all sensible covid precautions at all the venues.
Tickets
Further details and ticket information can be found at www.cryptogib.gi. We look forward to welcoming you to Crypto Gibraltar.
Buy Tickets