Ultimate NFT Marketing Guide for 2024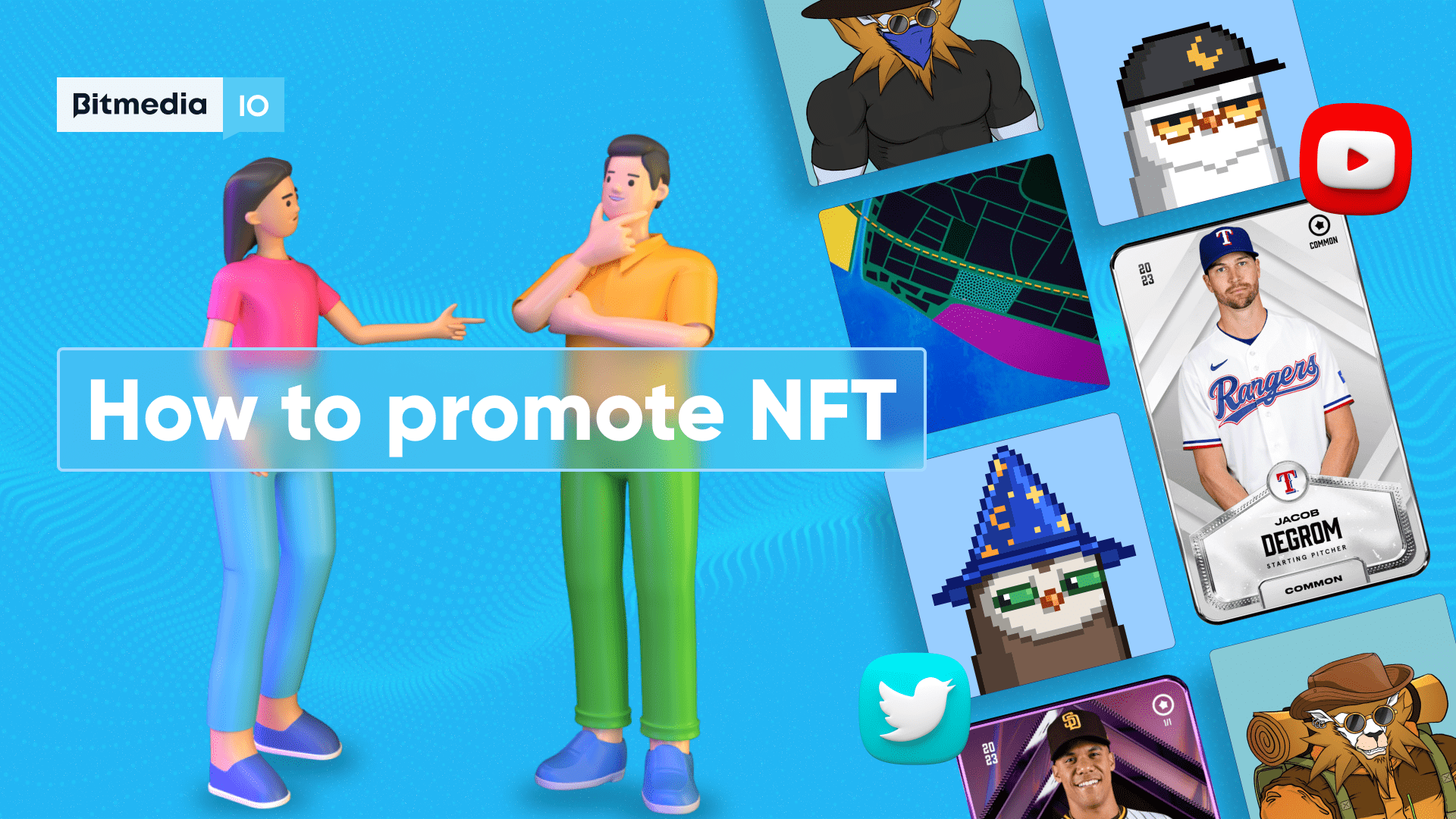 The NFT (non-fungible token) market came off the back of an impressive run in 2021, entering into the previous year, but struggled to maintain similar momentum in 2022. The general market downtrend didn't only affect cryptocurrency; the NFT market also had its fair share of declining trading volume and market performance. It was indeed a roller coaster ride as the market experienced price fluctuations and lesser trading volume compared to 2021.
Per the report, overall trading volume dropped from $17 billion to $466 million from January to September 2022. Despite the struggles, they were still some notable high-price sales like CryptoPunk #5588 (highest priced CryptoPunk ever) which sold at 8000 ETH ($23.7 million during the time of sale), CryptoPunk #5577, Julian Assange and Pak's Clock NFT, among others.
Analysts believe the hit on the market in the previous year isn't expected to last forever. The NFT market has been tipped for a bullish run this year, and this will further improve NFTs' popularity among potential investors and enthusiasts. One of the things highlighted to contribute to the increased popularity of NFTs this year is effective NFT marketing and promotion. We look into this concept in detail and discuss ways to go about it below.
What is PR in NFT?
PR simply means public relations. It is originally a way of providing the public with information about a particular service, organization, individual, or good. In this case, it's a way of providing the public information about NFTs in the form of marketing or promotion. PR in NFT is any form of NFT content promotion strategy employed to create a positive image for the project and developers and build trust and relationships with potential investors and buyers.
Releasing a press release is also part of PR and should always be part of your go-to-market strategy. Press releases are used when you are ready to share big news or an update about your project. Such undertaking greatly improves the reputation, which is one of key attributes to success.
Content marketing is at times critical when it comes to NFT (collection) promotion. NFT marketing mainly requires you to advertise NFT (art) to potential buyers. However, before these buyers can take desired actions, they need to have a positive perception of the project and developers, which is what Public Relations (PR) does.
You can hire an NFT PR agency to promote an upcoming project and work with crypto and NFT marketing agencies to market the project when it's ready to launch. Although most NFT and crypto PR agencies offer both PR and marketing services.
Top NFT Marketing Tactics to Promote Projects
Beyond hiring the services of a crypto and NFT marketing agency, you can employ certain strategies on your own to promote your project. Every NFTs promotion agency equally uses these techniques, but they may have the experience and expertise to carry it out better than you.
Whether you'll be combining your personal effort with that of an NFT PR agency or you'd be handling your promotion and advertisement on your own, here are tactics that can help:
Use Social Media Promotion
Social media marketing is an effective market strategy that can bring desired results if properly implemented. The bulk of your target audience is active on one social platform or the other. With effective promotion and marketing on social media, you're highly likely to improve your project's awareness and find interested participants/investors.
Twitter, Discord, Telegram, Reddit, Facebook, Instagram, and YouTube are some platforms you can consider exploring for social media promotion. These platforms allow you to reach billions of people across the globe in the least time possible. This marketing form has its principles, and you should get desired results if you follow these principles.
Leverage Search Engine Optimization (SEO)
Search Engine Optimization (SEO) is a promotion strategy that helps your website or landing page rank higher on search engines like Google. This increases the possibility of gaining more traffic, ensuring increased awareness and potential adoption of your NFT collections. This strategy is suitable for NFT project owners with a landing page or website where individuals can purchase their collections.
Build an Effective Paid Ads Campaign
A combination of different advertising efforts across different mediums is another effective marketing tactic you can employ to promote your NFT collections. Paid ads are known to bring instant conversions. What's great, is that depending on the platform, you always have a chance to increase effectiveness of your campaign by editing it according to initial results. Ideally, it's usually best to have an NFT PR or a crypto and NFT marketing agency handle your campaigns for you. Bitmedia is one of the best crypto ad networks at doing this.
Use Crypto Advertising Networks
The blockchain space has its advertising networks, which could be useful for your NFTs project or any other Blockchain-based projects. This method makes it easier to reach your target audience as you don't have to sensitize the majority of the people you'd reach via these networks on what NFTs are or why buying them is beneficial. The major thing you'll have to do is convince them about your project's prospects and how reliable you are. Join Bitmedia and launch an NFT banner ad campaign to gain more users/clients.
Community building is a slow but highly effective means of marketing an NFT project. Most of the community members will feel like a part of the project from inception. It's easier to build trust and solid relationships through this means, and you can be assured of sales from your community when your project goes live in the market. Integrating incentive mechanisms is an effective way to promote strong community participation and enhance members' dedication toward community growth.
Posting your project's promotional content on popular websites/blogs can equally improve reach, awareness, and potential adoption. Ensure you consider necessary metrics like average monthly visitors, demography, and average age of most visitors when selecting popular blogs or websites to guest post. Bitmedia offers content writing, translation and PR distribution services (press releases, sponsored and organic articles, ratings, reviews etc) to its clients.
Use Video Marketing And Create Teaser Videos
Video marketing is twice as effective as other content marketing forms. Many NFT promotion agencies employ this marketing strategy, creating videos that showcase how a project can benefit potential buyers, and the roadmap to the project launch. This is a strategy worthy of emulation, and you use video marketing platforms like Instagram, TikTok and YouTube to get across to your target audience.
Crypto airdrops and NFT giveaways are a conventional market strategy that can never get old. Everyone wants non-malicious but beneficial free rewards, and they won't be unwilling to complete little tasks to get this reward. Thus, you can leverage giveaways to attract members to your community or get them to sign-up on your waitlist. All these increase awareness and potential adoption/purchase of your project.
Email marketing is another form of effective promotional strategy you can employ for your NFT projects. When properly done, email marketing can generate 4× the result from other marketing endeavors. To run an effective marketing campaign on your own, you'll need the mailing list of your target audience. You can get this by leveraging giveaways, and other marketing means that will require individuals to sign-up with their emails. Bitmedia has partnered with several top-rated news outlets, that offer email promotion service. Ask your account manager for details or go to Bitmedia Marketplace. Make your order just in a few clicks!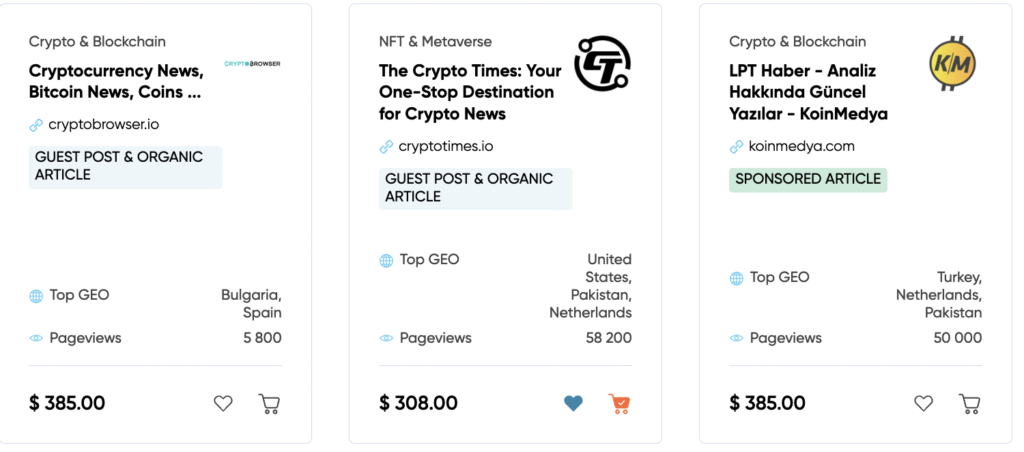 Importance of Choosing An Experienced NFT Marketing Company
Choosing an experienced NFT marketing company to run your project promotion has numerous advantages due to their deeper understanding of the NFT market. They have connections and relationships with key influencers, collectors, and platforms in the NFT space, enabling you to reach a wider audience and increase your potential sales.
Their experience running successful NFT promotions makes it easy for them to develop and execute strategies tailored to your goals and budget. They ensure you comply with the legal and regulatory requirements related to NFTs promotion and help you track and measure the success of your promotion.
Summarily, an experienced NFT (non-fungible token) marketing company can help you maximize the potential of your NFTs promotion campaign. They help you achieve desired results while ensuring you spend less.