A Complete Guide on How to Market Your NFT Game for the Crypto Community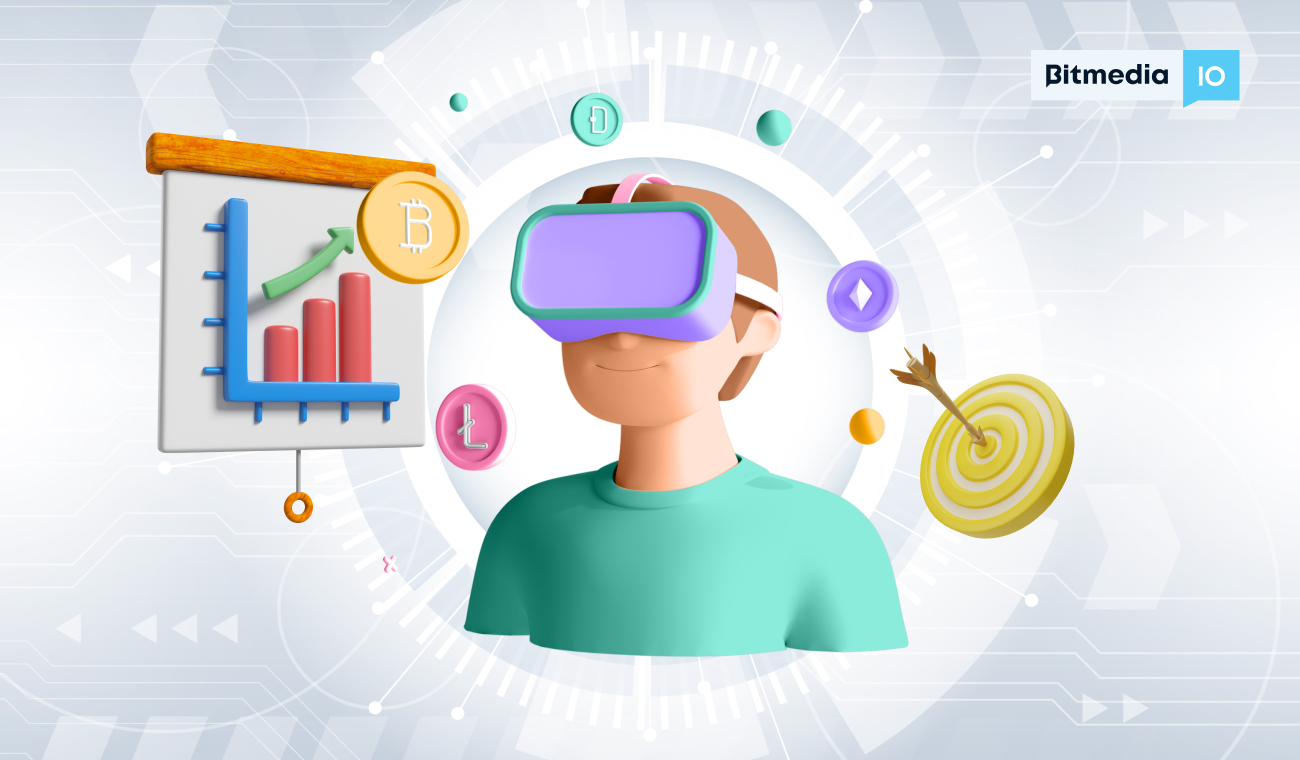 Using the right combination of marketing strategies is enough to raise eyebrows for an NFT game crypto project and earn user trust.
The majority of Web 3.0 games (particularly NFT ones) leverage the audience of influencers to spread the word about them. This is a good strategy. However, an NFT game needs to finally stand out and blend a couple of brilliant marketing strategies.
Traditional methods of marketing, such as social media outreach, thought leadership and paid media, could run well with top NFT games. However, it is wise to understand the unique aspects of Web 3.0 and the use of community building to grow early adopters. In this article, we take a look at how to market your NFT game for the crypto community.
Understanding the Basics of NFT Games
Recently, non-fungible tokens, or NFTs, have disrupted the way we think of digital ownership. From digital art to entertainment and sports collectibles, people are exploring all kinds of use cases with NFTs. One area where non-fungible tokens are gaining a lot of traction is gaming NFTs.
What Is an NFT Game?
How do NFT games work? Free NFT games are digital video games that have NFTs as a fundamental feature of their gameplay. These games enable players to buy, sell, trade, and collect unique in-game assets. Such assets could be armor, pets, characters, weapons, or wearables. Non-fungible token games utilize blockchain technology to secure asset ownership in these games, thereby making it impossible to duplicate or counterfeit the in-game collectibles.
Axie Infinity is currently the highest-grossing NFT game on the market and one of the best NFT games. The game is built on the Ethereum blockchain and uses NFTs to represent in-game assets. Players can breed, trade and battle creatures called "Axies," with each Axie being a unique NFT. The game has grown in popularity, with a market capitalization of approximately $3 billion and sales of $1.1 billion. Meanwhile, there are other popular NFT games you can play in NFT gaming that allow you to grow an NFT collection or even collect NFT cards. Take, for instance, the Lucky Block NFT collection and Crypto Kitties, which are among the most popular NFT games.
Benefits of NFT Games
Earning real-world value after completing gameplay missions is one of the main benefits of NFT games. Players can exchange their in-game collectibles for fiat through an NFT marketplace.
Better yet, NFT games are good at providing an extra layer of ownership and control over in-game assets. In-game assets for traditional video games are usually under the control of the game's owners. Therefore, it becomes easy to lose them at any time. With NFTs, the blockchain puts in-game assets under the full ownership and control of gamers.
Popular NFT Gaming Platforms
| | | |
| --- | --- | --- |
| Platform | Description | Games |
| Ethereum | A smart contracts platform for building and deploying decentralized applications, including games | Gods Unchained, Axie Infinity, the Sandbox |
| Binance Smart Chain | A blockchain for building and deploying decentralized finance applications | Plant vs. Undead, My DeFi Pet |
| Polygon | An L2 scaling solution for Ethereum that supports faster and cheaper transactions | Chainers, Polyient Games, Aavegotchi |
| Flow | A blockchain for consumer applications and gaming | MotoGP Ignition, NBA Top Shot, Zombie Battleground |
| Tezos | A blockchain for formal verifications and on-chain governance | Kalamint, Emergents, Ethermon |
Developing an Effective NFT Game Marketing Strategy
The rise of NFT gaming is one of the most exciting developments in the gaming industry. This space has attracted more attention from players of all kinds. It is, therefore, crucial to tap into this audience using an effective NFT game marketing strategy. A good strategy ensures your brand stands out from the competition and attracts the right fan base. In this section, we are going to explore some smart tactics for developing a versatile NFT game marketing strategy.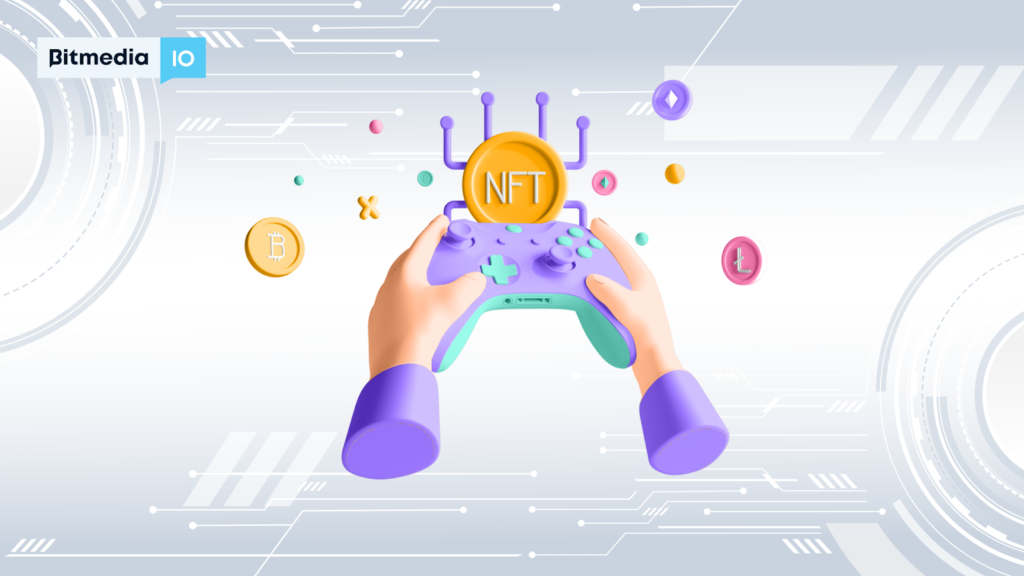 Identifying Your Target Audience
Any marketing requires identifying the right target audience. According to recent data, India, Hong Kong, UAE, Philippines, and Vietnam are the top 5 NFT gaming countries. If your target audience resides within these destinations, it is important to create an NFT game that resonates with their culture, practices, and so on. Furthermore, the games could have multiple language support and a dedicated guide for newbie players. By understanding your target audience, you can tailor each marketing message, brand promotion, and campaign on the basis of your prospect's needs and interests. Understanding the target audience will also define the type of in-game NFTs you create in the game.
https://twitter.com/coingecko/status/1658665199208140805
Creating a Unique Brand Identity
In the hyper-competitive NFT game market, a unique brand identity is vital to differentiate you from the competition. A unique brand identity should reflect the values, goals, objectives, and personality of your game. Additionally, it helps provide a cohesive, consistent, and recognizable image for gamers. Creating a unique brand identity starts with creating resonating visuals and aesthetics. The graphics need to be eye-catching, have memorable typography, and reflect a consistent color. Finally, developers could consider using memorable storytelling that appeals to the player's emotional level.
Developing an Engaging Content Strategy
NFT games need to have a strong content strategy to attract and retain gamers. The content should be specific to your target audience and resonate with your game's features.
Utilize engaging gameplay videos, walkthroughs, informative FAQ sections, tutorials, blog articles, and social media content to showcase the game's features and mechanics. Also, consider providing regular updates to your fans in the form of news and insights regarding the game's roadmaps, upgrades, and development.
It is also crucial to set up a blog section on your game's official website. Here is where you can run a successful content strategy using search engine optimization and content marketing.
Utilizing Social Media Platforms
Twitter, Discord, Reddit, and Telegram are essential for creating a strong social media community around your NFT game. These platforms are unique in their own ways; Twitter is suitable for regular updates, while Telegram and Discord are good for growing an engaging community. Besides, the platforms are also suitable for connecting directly with your game's fans, answering any queries, and providing updates. The best thing about social media is the ability to spread the word across a broader audience. Leverage targeted advertising campaigns and partnerships with social media influencers to tap into social media marketing for your NFT game.
Leveraging Influencers
Influencers are highly effective when promoting NFT games to a broad audience. Consider partnering with key opinion leaders and popular influencers within your region or gaming niche to pique interest and spread awareness of your non-fungible game. It is wise to partner with influencers in the top NFT gaming regions. Furthermore, make sure the influencers you pick have a compatible brand identity with your game. This will help solidify the promotion and align with the target audience. Influencer partnerships are effective for creating engaging content for showcasing your game's features, mechanics, and metrics.
Measuring the Success of Your NFT Game Marketing
An NFT marketing campaign does not end at marketing only. The next part is measuring the success of your strategy, using A/B testing to track the campaign and make adjustments where possible. Measuring success is vital for eliminating any campaigns that are not working and identifying what works for your brand. Both of these come in handy when making key marketing decisions. In this section, we explore the different ways of measuring the success of your NFT game marketing.
Setting Clear Goals and Objectives
Set clear objectives earlier on before measuring the success of your campaign. This will help you understand what you need to achieve and with what resources. Objectives could be to attract more gamers, build a strong community or drive more sales. Setting clear goals and objectives will help your team understand what marketing milestones to achieve. Another thing is ensuring that the goals are SMART, i.e., specific, measurable, achievable, relevant, and time-bound. SMART goals enhance the practicality of your marketing vision.
Tracking Your Progress
Tracking progress is vital when measuring the success of an NFT game marketing campaign. The metrics you track need to align with your objectives. For instance, you need to track the number of purchases if your initial marketing goal was driving more sales.
Utilize tools such as Google Analytics, social media analytics, and email marketing analytics to track the progress of your campaign. Your team needs to use these tools appropriately for the best results. Data from this step helps identify any areas of the campaign that need adjustment.
Analyzing Your Results
Analyzing results is the final step in measuring the success of your NFT game marketing campaign. Analyze the data to identify areas that need re-working, as well as establish what works and what doesn't. Important metrics to analyze include:
Engagement rates
Conversion rates
Retention rates
Return on Investment (ROI)
Use the above data to optimize your marketing campaign.
Conclusion
In conclusion, NFT gaming is growing more competitive as the years pass. To achieve success, marketers need to leverage the full capabilities of social media tools, paid advertisements, display ads, content marketing, brand awareness, and community management to create awareness, engage their audience and drive more traffic and conversations.
As the top blockchain marketing agency, Bitmedia.io provides a range of marketing services to spread the word about crypto, DeFi, and NFT game projects. The services we provide include targeted NFT game advertising, influencer marketing campaigns, display advertisements, content writing, PR distribution, translation services, and direct ad placement. With Bitmedia's extensive track record in providing versatile crypto marketing strategies, we can tailor unique solutions to help spread awareness about your project.
How do NFTs Change the landscape of in-game assets?
NFTs or non-fungible tokens represent in-game assets in a unique, unreplicable way. This makes in-game assets not only rare but also valuable. Therefore, players can have complete ownership and control of their gameplay assets, which they can even exchange for real cash. NFTs are disrupting the gaming landscape by transferring control of in-game assets to players rather than the game studios.
What are the benefits of using NFTs in gaming?
There are multiple benefits of using NFTs in Web 3.0 gaming. The main one is giving full ownership and control of in-game assets to players, hence, bringing more value to the gaming ecosystem. Another benefit is the ability to buy, sell or trade the in-game assets for real cash or crypto. Gaming studios can also monetize their games using NFTs and encourage their community to invest their time to play. Finally, non-fungible tokens are great for driving player engagement, increasing fan base retention, and creating a sense of rarity and exclusivity.
How do NFT games affect the gaming industry as a whole?
NFT games have immense potential to change the face of gaming. NFTs are helping developers create new revenue streams and providing an opportunity for gamers to win extra cash. Better yet, NFT has brought more engagement and helped deploy immersive gameplay experiences. Finally, NFT games are attracting a new audience of collectors, investors and creating new opportunities for cross-game interoperability and collaboration.