What is PR, Native (Organic) article, Sponsored article? Difference between Dofollow and Nofollow links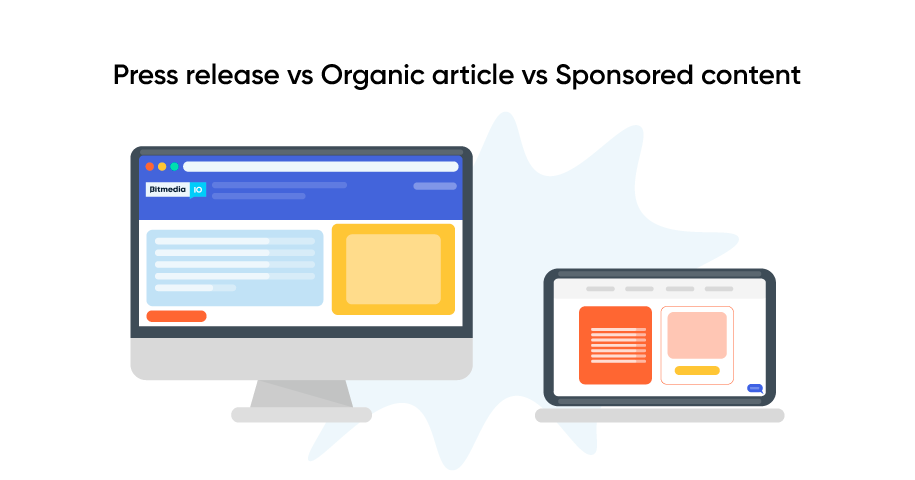 What is a press release?
PR (Press release) – Press release is your "ticket to publicity." However, it is important for small businesses issuing press releases to know the difference between a press release and a news article. Although they are both used to illustrate a newsworthy topic, they are different animals. A press release is an official statement about a particularly newsworthy event or matter. A well-timed, well-written press release can get said news in a plethora of publications and places online. This is especially important for small businesses, as the more press releases written about you and your business, the better your chances are of appearing in a variety of media outlets.
What is a native (organic) article?
Native Article (Native content, organic article) – Native advertising is paid media where the ad matches the form, feel and function of the content of the media on which it appears. In other words, the ad is supposed to look like it belongs, so that it doesn't ruin the user's experience with the publication they are viewing. Native advertising is a directly paid opportunity and – above all – it's an ad meant to convince, and promotion comes first.
What does a "sponsored" article mean?
Sponsored Content – Sponsored editorial content, meanwhile, is a piece of content placed in a publication or on a media website with the intent to inform, entertain or influence public perception.
Done right, such content provides a great opportunity to generate good will for your company, establish your expertise, teach your audience about your product in an organic way, and otherwise positively influence perceptions and behavior.
Similar to native advertising, sponsored editorial content typically looks like the other editorial content around it in a print publication or on a media website. If you are reading a publication, good sponsored content should appear like any other feature story you would want to read. Most importantly, it should never read like an advertisement, press release or marketing copy. And though you can include your company or product name in the content, it's crucial not to be overly promotional, in keeping with the mission of informing the audience, not selling to it.
Differences between content types for clients:
| | | |
| --- | --- | --- |
| Press release | Native article (Organic) | Sponsored |
| Short news, non-unique content is allowed | Full article, looks like non-promotional, preferably unique | Full article, promotional (sponsored tag) or non-promotional (without a sponsored tag, but promote the project), preferably unique |
| 400-800 words | 800-1200 words or more | 800-1200 or more |
What is dofollow link?
Dofollow links are those that allow Google and other search engines to point back to your website or blog. So, every time you insert a dofollow link on your site, it can point back to you, which strengthens your authority by showing search engines what other sites, blogs, and posts are linking to you.
Dofollow links are a way to pass on authority to a website, while a nofollow link does not pass on link juice
What is nofollow link?
To the average website user, dofollow and nofollow links look exactly the same. However, nofollow links include a small piece of code, called an attribute, that lets search engine bots know not to follow the link. It looks like this:
rel="nofollow"
For search engines:
Dofollow link allow Google bots to go to other website and scan it. Dofollow links are indexable by Google.
Nofollow link don't allow Google bots to go other website and scan it. But nofollow links are also indexable by Google.
Final Words:
A dofollow link is a link that helps in terms of SEO by passing the authority of the origin site to the destination site. This passing of authority is called, "link juice." Acquiring dofollow backlinks will help improve a website's domain authority, or domain rating, which in turn, helps to improve keyword ranking.
Nowadays big sources don't like to allow dofollow links on their websites because they can lose their authority. So for brand awareness, it doesn't matter which link you use.
Forward with Bitmedia