From community discussions into large businesses: how crypto advertising impacts and guides the crypto space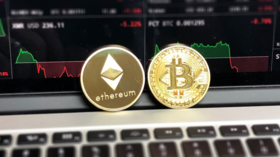 It's been 10 years since the first block was mined, since Satoshi Nakamoto released his whitepaper and since the commencement of the first crypto discussions with Satoshi Nakamoto himself. Crypto community came into being in 2008 and from then on it has been growing every day. First it was concentrated on Sourceforge forum and then, in 2009 it moved to Bitcointalk, which has become the main arena for the crypto world, and further grew into a multi billion industry.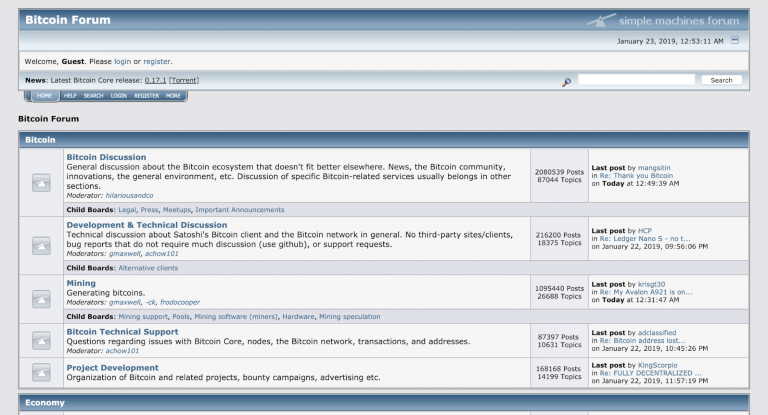 All milestones in crypto history are to some extent related to this old nerdy forum: bitcoin pizza, misspeling "hodl", announcement of the first crypto exchange and many more. Not a single project started without being announced on bitcointalk. Bitmedia is also there for sure:) https://bitcointalk.org/index.php?topic=1203700.0
Obviously the forum is a place where the notion of crypto advertising started. To be more precise it started here: https://bitcointalk.org/index.php?topic=20.0, from the announcement of the first crypto exchange. More and more projects working for the community started to come to bitcointalk later. That was a place where one could fight for the attention of their target audience acquire customers and get the most honest feedback. All in one!
Later in 2012 first banner ads appeared in crypto community. And for sure they were on Bitcointalk, and they were and still are auctioned.
The forum kept growing, the community expanded much further than bitcointalk, but digital advertising was still totally obsolete. It never evolved further than banner ads and a lack of control over the performance. News outlets, and community websites still remain the key spot to reaching out to that one "right" customer. But they are so expensive and so inefficient. OMG, just look at the ICO wild west of 2017! Millions of millions of dollars were spent on advertising,
i.e.
ON OUTDATED BANNER ADS, WHERE USERS COULDN'T BE TARGETED OR VALIDATED.
And that's in the world of blockchain – the most progressive technology of XIX. WOW!
We in bitmedia have been a part of the community for 5 years, we have witnessed and perceived all of its ups and downs. During these 5 years we have been cherry picking the best of best spots for crypto advertising, and have collected about 5K of them. We have enabled our advertisers to chose their perfect audience and to have max control over it.
Now we have a new goal, we want to bring crypto ads to the really competitive level. Our aim is not to become the likes of Facebook or Google, who went at great length to remove crypto from among their advertiser. What Bitmedia plans to do is to bring simple, smart and efficient means of advertising, which would keep up with the innovations in blockchain community. Crypto advertising is longing for the variety of advertising formats. These will make community better and will let advertisers spread a word about their ideas in the most efficient manner.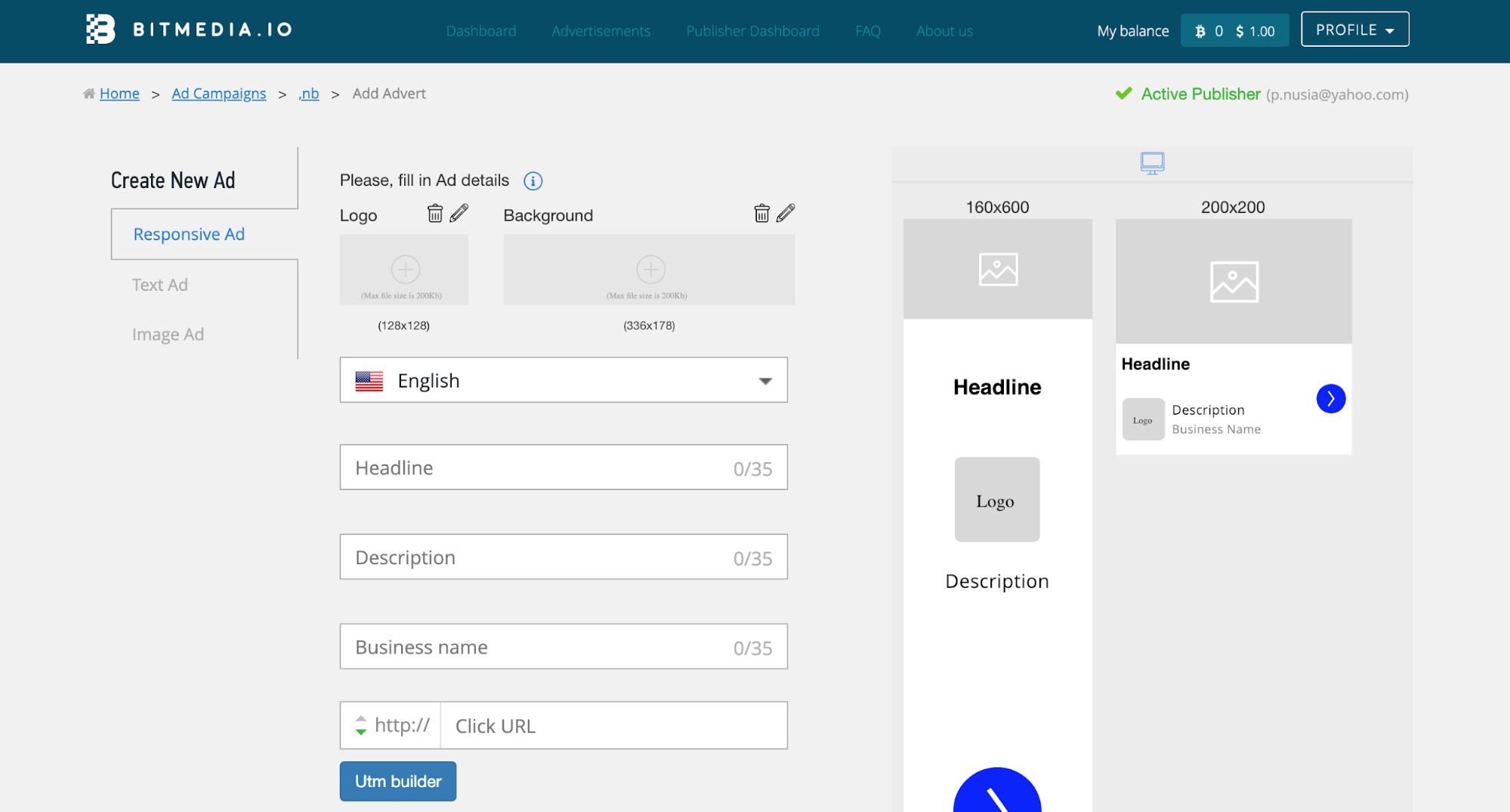 Today we are happy to make the first steps in this direction. Today we're launching responsive ads. They will save your time and will guarantee the best ad spot possible. Our responsive ad builder will help you to create ads of all possible sizes in just a few clicks. Algorithms will find that one perfect spot for your ads, where they will be seen by the visitor you need. Soooo simple, check it out!
All one should do here is write a text, link, upload a logo and a background picture. A designer is not needed. Still, should you need one, we're always there to help. And not with design only. Soon you will get to know why decentralized advertising shall soon become a new trend that all big hubs and corporations will have to follow.
Try out Bitmedia's new ad formats combined with the ultimate ad setting options, ans share your feedback with us!
That's not all. There's a lot to be ahead, stay tuned!