The Crypto Market Has Calmed Down, Now Is The Time To Build A Strong Brand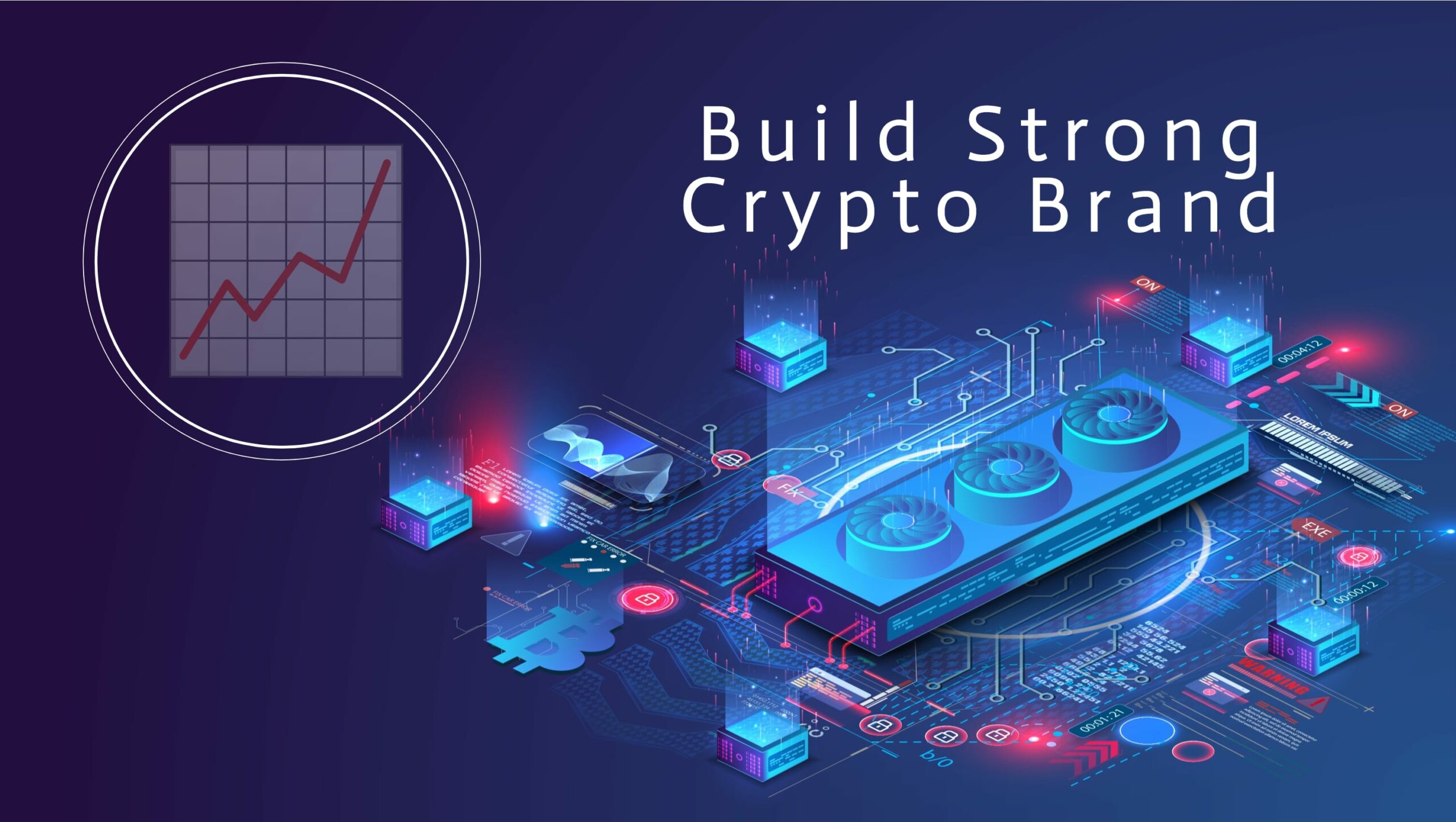 The cryptocurrency market has been bearish for most of the summer, but the bullish trend is back, with bitcoin now soaring over the significant $50,000 mark. Everyone who thought that crypto might be a pop-and-drop project has been proved wrong and although naysayers might still doubt cryptocurrency's future potential, it is clear that blockchain is here to stay.
So, if you have a great business idea, it is the right time to build it using blockchain. This article will help you to get started and cover everything from how to create a blockchain to apps built on it and how to market your crypto-based business once you are past the development stage. Let's go!
The Outlook
Blockchain is revolutionizing every industry, be it supply chain or payment transfers. Sooner or later, decentralized networks will be used in every field, and in many cases they already are.
Here's why:
Blockchain is highly secure.
It offers greater transparency.
It has instant traceability. Say, you built a supply chain business using blockchain. In this case, you will be updated on your product's location in real-time.
Blockchain offers faster and more efficient transactions.
You can automate processes using blockchain smart contracts.
Thanks to all these reasons, blockchain continues to disrupt conventional industries with no sign of slowing down. Everyone from IBM, DHL, Amazon, Google to other big-name companies, is embracing blockchain.
How To Create A Thriving Crypto Business?
Step 1 – Create A Blockchain
Select A Niche Domain
Blockchain has applications beyond payment transfers. Be it financial applications for lending and borrowing, gaming applications, or an internet browser – you can use blockchain to create any application you can think of.
So, the first step is to decide what your business is about!
Select A Consensus Mechanism
Once you have selected a blockchain setting for your business, you need to decide how your blockchain transactions will be verified. Consensus protocols do just that!
There are two major consensus protocols –
Proof-of-work (PoW) – This requires computers to solve cryptographic problems in order to verify transactions.
Proof-of-stake (PoS) – Here, users need to stake collateral to become a transaction validator.
Choose Your Parent Blockchain
Creating a blockchain from scratch makes little-to-no sense when there are blockchain platforms you can build your applications on. Depending on which consensus mechanism you choose, you need to select a parent blockchain.
The most popular blockchain where you can deploy your applications is Ethereum. Other blockchain networks include Hyperledger Fabric, IBM blockchain, Cardano, etc.
Create Nodes
Nodes are computers that run your blockchain process such as data storage, verifying and processing transactions, securing the blockchain, etc.
Set up nodes depending on how you wish to run your blockchain applications. Decide a) whether your nodes will be private, public or private, b) what will be the software and hardware requirements to become a node, and c) what will be the underlying OS that runs your blockchain nodes.
Set Up Blockchain Parameters
Blockchain software is governed by rules. These include permissions, block parameters, rules regarding issuance, distribution, circulation of your native cryptocurrency, and much more. Set up your blockchain parameters depending on your crypto application.
Know Your APIs
Ensure that the blockchain platform you choose has the necessary API support. If it doesn't support APIs, don't worry, there are reliable blockchain API providers.
Design The Communication Interface
The communication between your blockchain and its participants must be seamless. For this, carefully decide which front-end language you use, the type of the communication protocol, and external databases.
Take Care Of The Legal Requirements
There is no denying that legal legislations are still blurry for cryptocurrencies. Nonetheless, make sure your crypto application is in line with the local crypto regulations.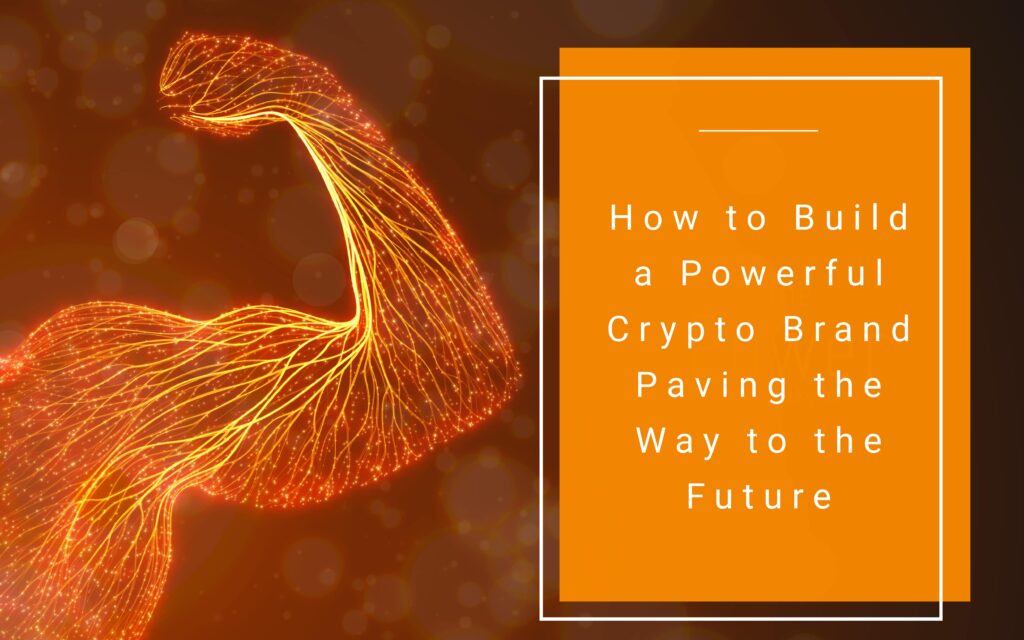 Step 2 – Design A Website That Keeps Visitors Hooked
Your potential customers will find and explore your blockchain-based business via your website. It is the primary point of interaction and it is critical that it makes the right impression.
Learning how to build a cryptocurrency website is one the most crucial steps for your crypto business. A stand-out crypto website must have fast loading speeds, boast easy navigation, a good design, and most importantly an engaging copy.
First, your website should be lightweight. No matter how many images or videos you use, it should be fast to load. A slow-loading site is the last thing you would want for your crypto business.
Next, it must be easy to navigate, which is where the design and UX play their part. Put simply, users should find what they want without any hassle. A stand-out design will keep your visitors hooked to your website. Which color palette will you use? Where do you place your CTAs? Have you used videos? Which social proof have you displayed? All these things matter a lot! A good copy means no fluff. Try to put your message in a catchy, clever, and to-the-point fashion.
By following all these tips, you build a website that works. What if your crypto landing page does not convert leads into customers? It would cause huge losses as getting new customers is the ultimate goal of your business. And to get more customers, you need to increase the conversion rate of your crypto landing page.
Making your website SEO friendly, increasing your website's conversion rate, and being active on several social media platforms are some internal actions to increase the chances of your business getting the right attention.
Step 3 – Spread The Word
For those who don't know, advertising in the crypto space is different from traditional advertising. You cannot push crypto ads on Google or Facebook as crypto businesses are banned by these advertising platforms. This is where crypto ad networks like Bitmedia start to shine, giving advertisers unrestricted access to the global crypto community and beyond.
Essentially, crypto ad platforms are exclusively made for promoting crypto-related projects via display ads and other advertising mediums. As an example, an advertiser can create HTML 5 banner ads, push sponsored posts, publish press releases, and much more. Also, you get a vast range of targeting options such as geo, device, timing, and frequency capping. As for advertisement models, one can choose between Cost Per Mille (CPM) and Cost Per Click (CPC).
Crypto ad networks provide you a crypto-educated audience, charge less, and provide better returns on every dollar spent when compared to traditional ad platforms.
Well, there are several crypto ad networks out there. There is no one-size-fits-all. Every ad network appeals to a certain advertiser. And guess what? The success of your crypto ad campaign depends on the crypto ad network you choose and how you run the ad campaign. So make sure you choose from the best crypto ad networks.
Closing Thoughts
Blockchain is indeed the future. However, like any other business, creating a blockchain-based business takes a significant amount of work. From creating a blockchain, building a website, to marketing your product, everything should be executed well.
At the same time, if stories of fortune and get-rich-quick crypto IPOs are your motivation to create a blockchain-based business, you should not dive into it. Only if you truly believe in blockchain's potential and are ready to adapt to its pace of innovation should you create a crypto-based business.
Start Crypto Business