Increasing regional conversions for AAX with a crypto ad campaign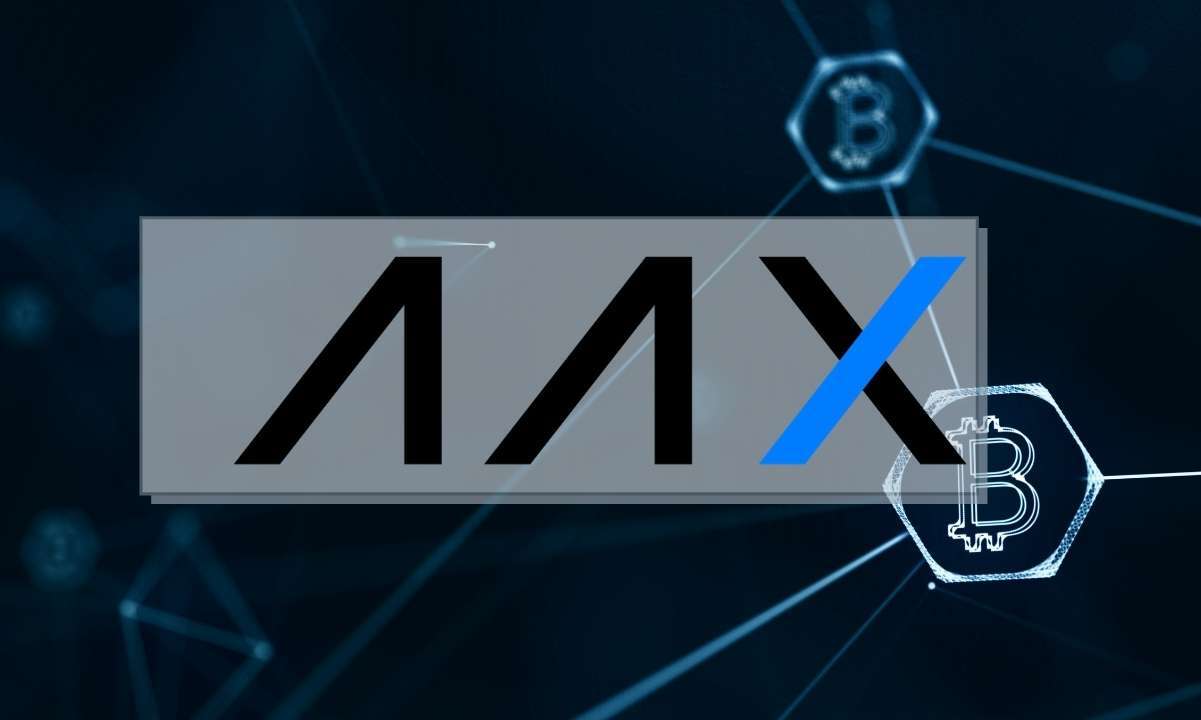 If you're looking to stand out in a saturated regional market, having a crypto ad campaign that's on point is the difference between regular success and wild success. AAX, an Asian based institutional-grade cryptocurrency exchange, came to Bitmedia looking to take the brand to a new level of brand awareness, high-quality traffic and attract leads that would stay to become everyday clients.
AAX Campaign Results
Over 9,3 million impressions
Over 14,000 new clients
Over 850 sign ups
Cost per Lead decreased by 17.6%
Increased brand awareness in the CIS region
The Client – AAX
AAX is an ambitious and powerful crypto trading platform, offering spot trading, futures, and peer-2-peer crypto trading. To match this powerful platform, AAX wanted to run a CPM and CPC campaign in a bid to increase regional brand awareness, draw in new clients and decrease the cost of user acquisition using top-rated crypto traffic services.
Crypto Ad Campaign Execution
AAX launched its crypto ad campaign with banners that boasted a variety of designs, featuring different types of call to action messages and buttons. By using the powerful range of tools from the Bitmedia ad manager suite, our client could assign each display ad with its own traffic stats, allowing for further refinement down the line.




Examples of different sizes and formats of GIF banners for AAX ad campaigns
Although the campaign carried a regional character, it kicked off running both CPM and CPC across a wide geo-set, including countries like Russia, Kazakhstan, Uzbekistan, Georgia, Netherlands and others (think CIS and a few foreign to the region countries).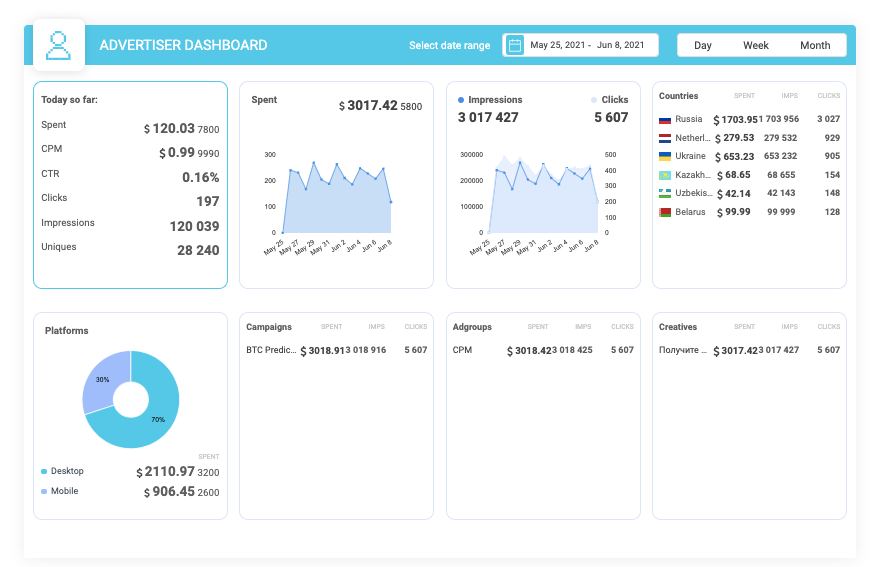 This was later tuned down to the best performing region based on the data gathered. Ad frequency capping was employed to ensure that ad fatigue wasn't an issue, but also that the ads were shown an optimum number of times to viewers.
The Refinement
Although the marketing campaign was already performing quite well, we decided to take it a step further, to achieve the target of decreasing the lead price. Using the data gathered, we have noticed that CPM was performing far better for both increased brand awareness, and turning crypto traffic into a new user base. Hence, the budget for the crypto ads became diverted towards CPM, while leaving a small amount of spend pushing the CPC ads.
Yes, the rule book and historical data do stipulate that CPC delivers conversions, but at the same time, one strategy cannot serve as a working framework for every crypto ad campaign in the industry
Instead, it is the rigorous testing that lets one identify the most effective marketing campaign setup.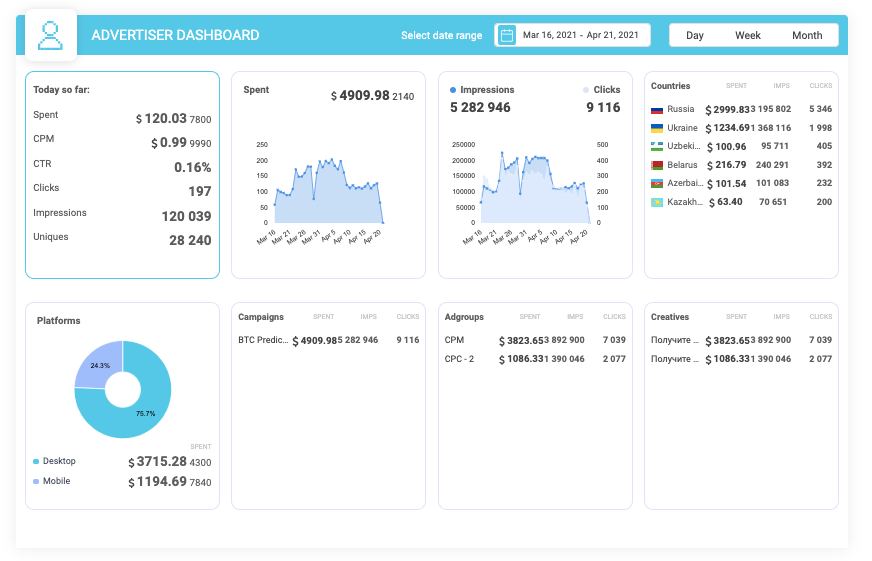 The data suggested that ad viewers from the CIS region were interacting most (just as the client had hoped), so the team tweaked the campaign to show only to this region. To compliment all these changes, the team whitelisted selected publishers that were performing the best for this regional geo-targeting option.
The results
AAX saw impressive results following the fine tuning from the Bitmedia team. Display ads were seen by a crypto audience of more than 9.3 million times across all devices, resulting in 16 719 clicks.
Out of those 16 719 clicks, AAX saw 852 new signups. At the same time, the campaign achieved a whopping target of $9.5-$17 per sign up between the various banner types, which is phenomenal for bitcoin traffic and a much better benchmark compared to what the client used to have.

Daily active users increased by more than 16,500 during the crypto display ad campaign.
Let's Recap
AAX set out with a very specific regional goal, and managed to achieve all of its targets thanks to the help of our powerful crypto advertising services. The campaign was shifted more towards CPM as it was performing better. At the same time, geo-targeting was refined, whilst a publisher whitelist helped to increase conversion rates by concentrating on the most performing sources.
With more than 16,500 new leads over the course of the campaign, AAX saw incredible regional results from their campaign with Bitmedia's crypto marketing network. The complementary fine tuning and honing service from the experienced and battle tested team ensured that the campaign was executed to perfection
Analytics from the ad campaign was automatically fed into a Google Sheet, which allowed the AAX team to gain actionable real-time insight into how the campaign was performing. This allowed for on the fly tweaking and fine tuning, which resulted in some truly incredible results.
Finally, AAX saw its brand awareness skyrocket with more than 9.3 million eyeballs checking out the ads over the course of the campaign. These types of results leave a lasting impression in the community's minds, meaning that the campaign is poised to have a long-lasting effect, long lasting results!
Launch Your Crypto Ad Campaign With Us