Remint Ad Campaign Via Bitmedia.io – Case Study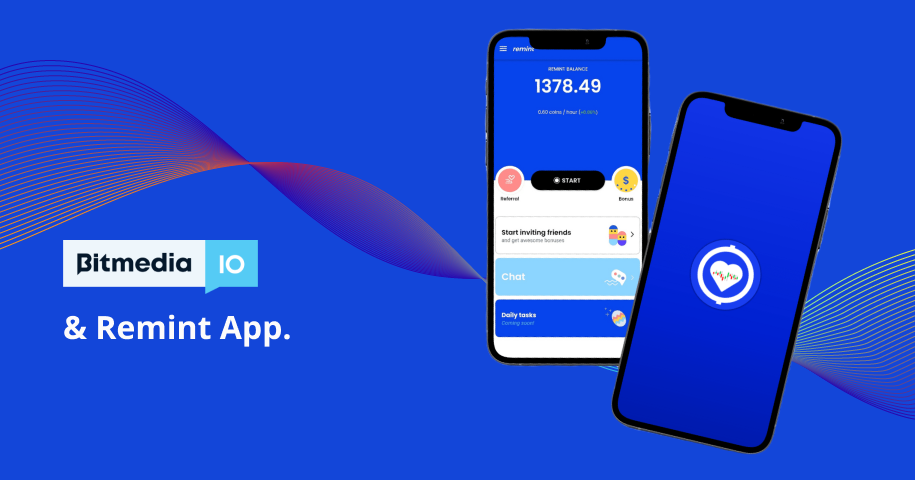 Getting a project off the ground in the crypto space can be a major hurdle. The blockchain-driven economy continues to see growing competition. To break the ice and hit the ground running, real estate-based crypto app Remint turned to Bitmedia for help to become the best crypto-facing real estate solution.
Remint's core mission is to simplify real estate transactions and investments using cryptocurrencies. While this is a desirable ideal, going the traditional route may not have yielded the desired result. This case study will prove that Remint's decision to work with the best crypto ad network paid dividends. First, what is the project all about?
About Remint
Remint is a startup cryptocurrency platform focusing on the real estate industry. As a project in its early stage, Remint is expected to launch in early 2024 and is currently giving pioneers early access to the platform. Remint aims to make your real estate transactions and investments more accessible by utilizing cryptocurrencies. The crypto startup will allow you to purchase, rent, and lease their real estate projects for a nominal interest rate. These interests will be payable to the upcoming Remint crypto debit card, which will allow you to access your funds directly. You will also be able to invest in multiple real estate projects simultaneously.
Furthermore, the Remint app is integrating with the burgeoning Metaverse ecosystem. This ecosystem will be available much later in the Remint app.
The Remint app is available for Android users, and pioneers stand a greater chance of earning coins through cloud-based mining. This means you do not need to directly mine on your smartphone device as this is done in a data centre.
As an early user, you stand a chance of earning more Remint coins. This way, pioneers of the platform do not have to make any initial investment as they can earn by mining the Remint coins.
The Campaign
Following an examination of Remint, we recommended focusing on a global campaign instead of pigeon-holing their target audience. This consisted of cost-per-click (CPC) campaigns and the use of small adaptable banner sizes.
Looking to ramp things up, Remint's account specialist asked for a combination of a cost-per-mille (CPM) and a CPC campaign. Although not as popular as its CPC equivalent, CPM is equally an effective advertising strategy. A CPM largely tracks impressions rather than clicks and ultimately aids a brand's exposure to its target audience. Groups were added with geographical targets, white lists, and more banner sizes.
To optimize the campaign process, different settings, especially the ad rerun, frequency capping, and budget placement, were tested. This helped the team to better reach out to each target group. To help segregate the results that started rolling in, the black and whitelists were regularly updated.
The team also tested a low bid auction, wherein a group with a minimum bid and global settings without a whitelist was created. This helped Bitmedia to jettison poor-performing packages due to their inappropriate banner sizes.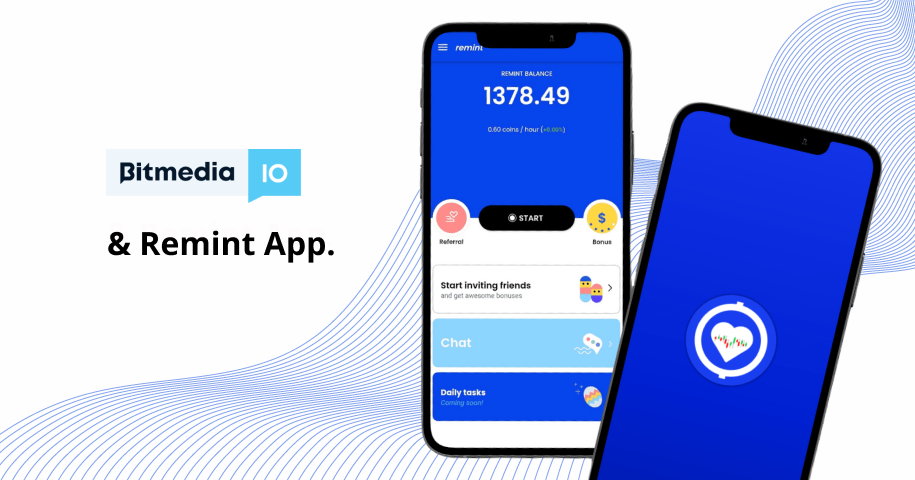 Ultimately, a whitelist for the CPM campaign was chosen, including premium publishers and relevant banner sizes. This allowed Bitmedia to optimise the ad campaign and create ad groups focused on geographical targets in the US and Canada.
This is a general overview of how the Bitmedia campaign process works. Bitmedia generally collaborates with clients in determining the best campaign strategy for them.
With Remint, the results have been phenomenal since their journey with Bitmedia began in June 2022. Currently, the Remint app campaign runs on the CPM module with premium whitelists and regular websites. Their main target is the US and Canada, as well as global outreach.
The Results
This is the most interesting part of this case study. These results display the potential of running a crypto ad on Bitmedia. Remint's campaign ran from June 1 to July 1, 2022. The data provided below tells the tale:
Total number of impressions: 42, 686, 441
Total number of clicks: 199, 850
Total number of new users: 11,000
Average number of new users per day: 70
Average daily budget spent: $140
Average cost per new user: $2
Campaign results in numbers
These are the results from Android users alone. The Remint app team is impressed and already looking to run ads for iOS devices soon.
Campaign summary
Remint's dashboard displays a one-month impression of 2.57 million and a 6,800+ click-through rate (CTR). For the month, Remint had a daily spend of $140 and an average expenditure of $2 per new user. The real estate crypto startup added over 11k new users in its first month of working with Bitmedia. We're already planning their ad campaign for iOS devices. Get in touch with us today to attract audiences that will convert to loyal customers.
Start Campaign Now!