Case study: How 'PiixPay' increased traffic volume in 24 times by means of unique source selection strategy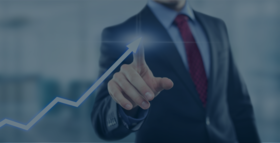 We in Bitmedia always say that we greatly appreciate the network of our clients. This is clearly because they are developing amazing products that make people's lives easier. Today, we want to share the experience of one of them, in order to inspire other clients and provide them with handy tips to use.
'PiixPay' is a crypto payment platform offering fiat withdrawals of their crypto to users from more than 100 countries to withdraw. 'PiixPay' represented by Raivo Malter, founder and CTO, joined bitmedia.io around 6 months ago and throughout this period of time managed to elaborate its unique placement strategy and acquire traffic of high quality.
'I met bitmedia account manager when she reached me out via email. We had a close discussion over the objectives of our company on this ad network and the opportunities for their achievement. We started with the following ones:

To increase traffic volumes

To improve traffic quality

To find the most efficient way of budget usage'
Raivo Malter, founder and CTO of PiixPay
Hence, we did the following things with Bitmedia:
First, we prepared a tailor-made source list, which incorporated publishers with the most relevant traffic. It was clear that piixpay needed the audience which would not only be interested in crypto finances but either owning some crypto or planning to purchase it shortly. Regarding this fact, we created a selection of publishers meeting these requirements. This list was constituted of .
Second, we needed to set up the interaction of bitmedia account and Google analytics, in order to collect the data that was crucial for optimization purposes. We did it by means of utm tags. Thus, with the help of Bitmedia's UTM builder the initial link: https://www.piixpay.com
Last but not least, we updated the advertising settings on bitmedia with strict daily limits, frequency cap and ad rerun, so that the budget should be spread evenly.
The advertising process started straight away. We spent over 6 months carrying out optimization activities and improving the ad settings. The main optimization strategy – was a timely analysis of traffic by means of utm tags and forehanded update of the placements selection.
Totally, we managed to increase the list of sources in 3 times, exponentially increasing the traffic volume. However, what's most important, we managed to fix the traffic quality and the conversions rate even with the volumes rising.
The results were outstanding. We managed to increase the number of impressions and clicks in 24 times, which greatly helped the project grow.

'The partnership with bitmedia.io has brought us worthy results. The traffic volume has grown in 24 times, while the CTR has risen in 5 times. That is really impressive.'
Raivo Malter, founder and CTO of PiixPay