The Future of Advertising: How Metaverse Marketing is Changing the Game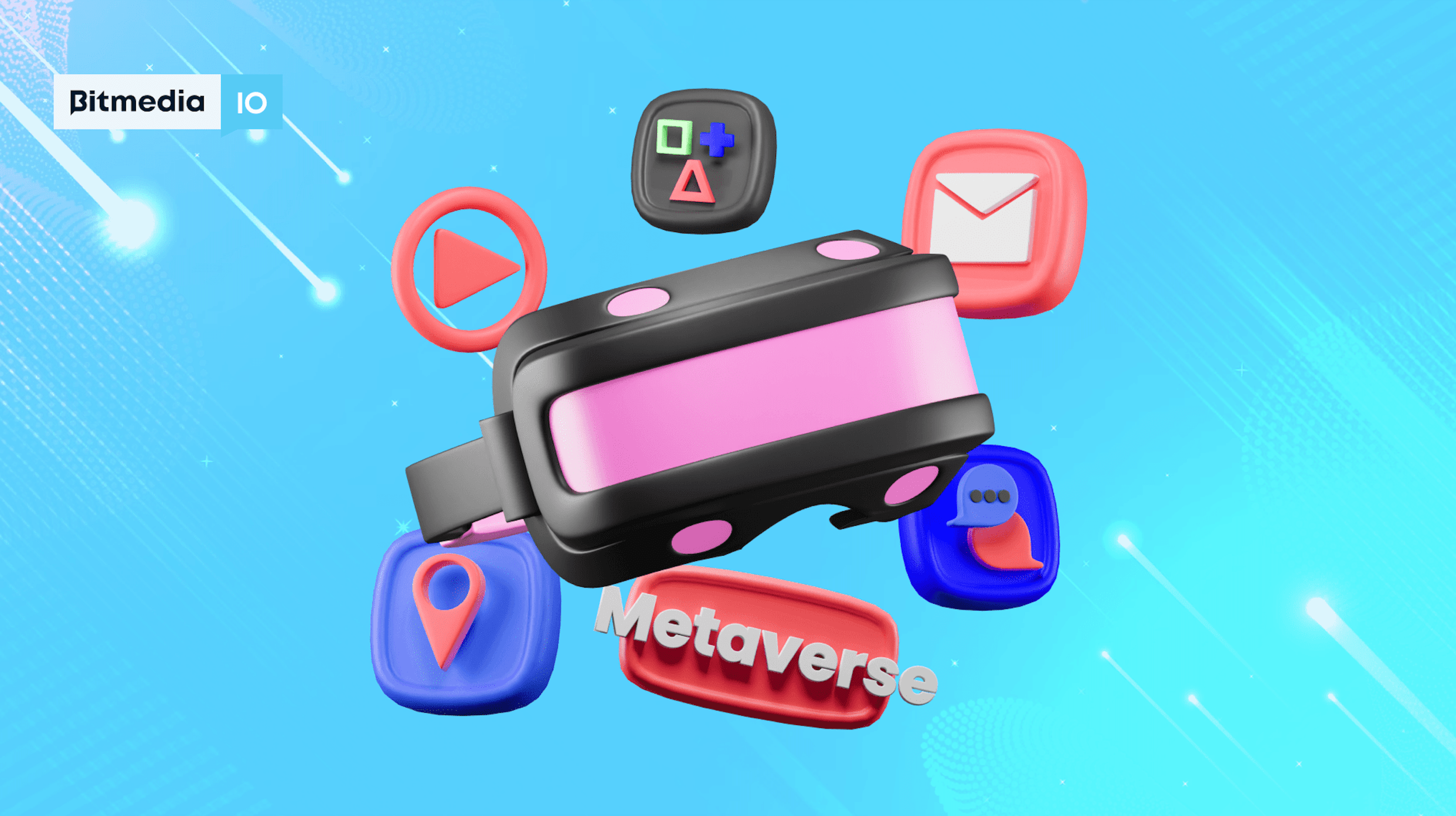 We saw the shift from traditional billboard and TV advertising to digital channels, with emails being one of the earliest. Companies have implemented digital marketing formats ranging from simple pictures to carousels and videos. Nonetheless, the metaverse seems more revolutionary and disruptive.
Facebook and Microsoft are front-line companies leading metaverse innovation. Although we are far from widespread adoption, the possibilities are emerging.
Advertising companies see metaverse marketing as the future, and Bitmedia.io is no different. However, we must first understand the rudiments to unlock this emerging technology's massive potential. Here is all you need to understand the metaverse and its potential in marketing:
Understanding the Metaverse in the Advertising Marketing
The metaverse is the creative use of virtual and augmented realities to form new and immersive worlds in real time. It operates as a virtual economy with digital assets and goods. On the financial side, we have cryptocurrencies.
This immersive experience transcends the way we look at games while playing. Also, we live in virtual worlds through our avatars, something for which Facebook is currently leading the charge.
It is this immersive nature that makes advertising more promising than traditional media. Instead of scrolling past web or social media ads, you experience them as you would in real life.
For example, you can take an immersive virtual tour of a vacation home or hotel. That experience is so much more than viewing pictures or videos of the location.
As of 2022, marketing and advertising rank fourth on the list of business sectors investing in the metaverse. That shows a recognition of the potential for taking advertising beyond what we see today.
The Power of Metaverse and Web 3.0
On the surface, the metaverse and Web 3.0 may seem unrelated. However, both will impact the way we conduct business. That is why Bitmedia.io keeps up with the latest technology to ensure we give our clients the best advertising.
Decentralization is one area where the metaverse and Web 3.0 overlap. Let's go back to avatars and cryptocurrencies. The latter is a decentralized technology that eliminates the middleman in financial transactions.
The metaverse brings virtual and augmented realities on one side, while Web 3.0 brings artificial intelligence on the other. With these, we can look forward to the following:
Interactive and more personalized ads.
Opportunity to experience products and services without being there physically.
Control over your data without any external influence.
There is ample opportunity for you to re-strategize your advertising campaigns. Moreover, you won't have a middleman to call on when you need data on potential customers. New strategies will be about reaching them directly, thanks to Web 3.0's decentralization.
Harnessing the Metaverse for Marketing Today
You are at an advantage in positioning yourself or your company to get the most out of this revolution. Your best approach is to partner with an established advertising network, like Bitmedia, to implement new strategies. Speaking of which, the following are ways to harness the virtual world for marketing today:
Create your metaverse: Creating a virtual world opens up advertising opportunities in a way no other strategy will. You can implement digital experiences for your products or services, giving your potential customers a first-hand view. However, this approach requires considerable resources.
Develop immersive experiences: Why do videos have better engagement than picture ads? That is because they are more immersive. The virtual world takes this experience many steps higher. Games, virtual stores, events, and tours are examples of immersive experiences in the metaverse. You can turn your products into games where customers play to earn valuable points. Or allow them to take virtual tours and experience your services without leaving their locations.
Embrace non-fungible tokens (NFTs): Do you remember when companies give out branded items for purchasing their products? You can do the same thing in the virtual world, albeit with collectibles. NFTs are the perfect way to implement collectibles.
These could be items that improve avatars. The list goes on and on.
Unlocking Unlimited Marketing Potential
The marketing potential in the metaverse seems to have no limits. Here is a world we can change and shape as we like, enhancing the experience more than the real world. Some might call it the utopia of existence.
Brands and businesses will benefit from the following:
Borderless experiences of products and services that would otherwise require traveling.
Virtual launch events that are more immersive than live streaming
Quick and secure transactions through cryptocurrencies
Better customer engagement through games, collectibles, adventures, etc.
Enjoying these benefits involves active participation in the metaverse. That does not mean removing mainstream digital marketing strategies.
As a brand or business, now is the time to collaborate with a forward-thinking advertising agency. Bitmedia.io is a network you can rely on to build and implement marketing strategies for the digital world.
Embracing the Future: Adapting to Metaverse Marketing
It is evident that the metaverse is the next major technology. It's no wonder the computer, IT, education, advertising, financial, and other sectors have invested in it. Imagine trying on a new dress without going to the shop or having the physical dress shipped to you.
Your best bet is to embrace the future. At Bitmedia, our cutting-edge solutions will help you navigate and harness the power of metaverse marketing. You'll have an experienced team to put you through it.
Contact us today by clicking the button below. Learn about our services and take your first step toward incorporating the virtual world into your business.