Beginner's Guide to Affiliate Marketing: Launching Your Startup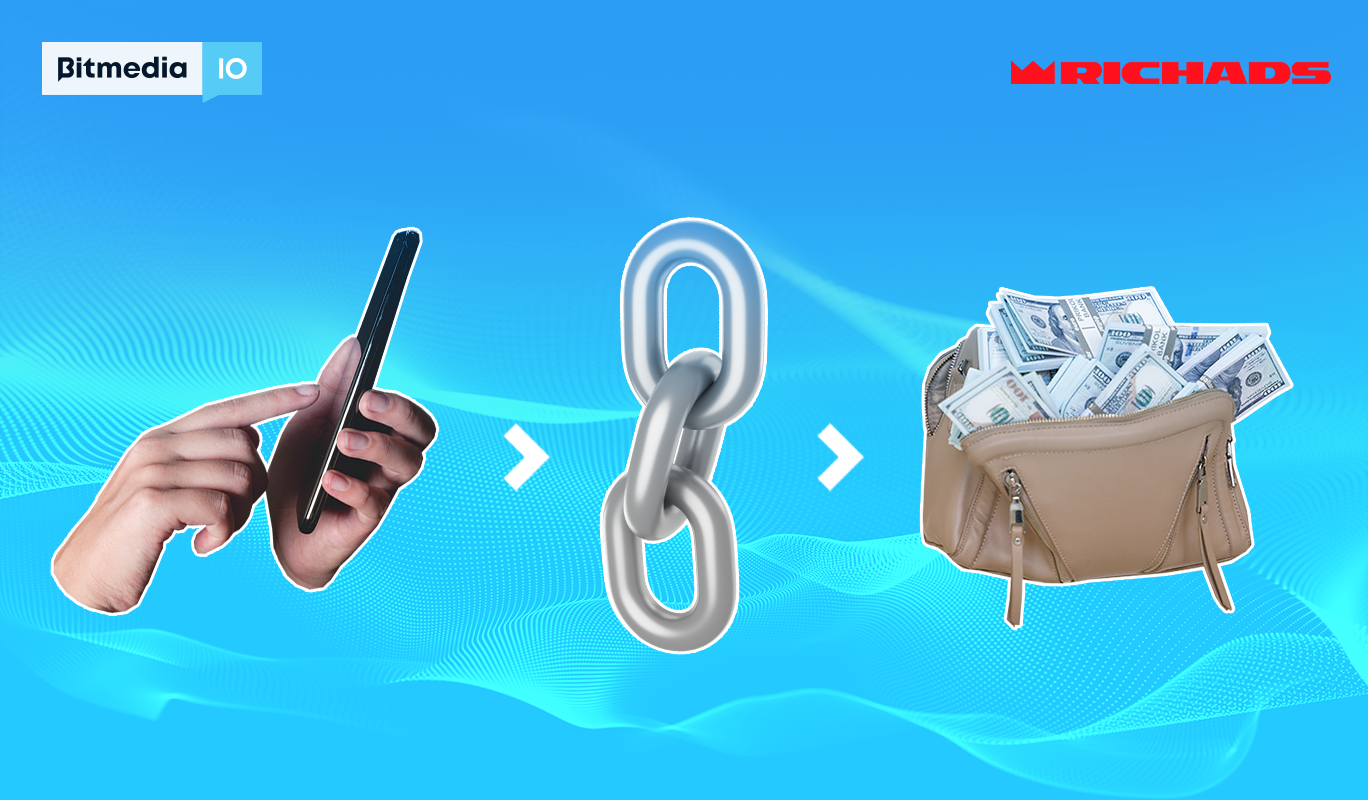 Breaking into the affiliate marketing niche is no small feat. That's the challenge you're tackling head-on. Let's guide you through understanding the affiliate marketing industry and launching your startup successfully. Don't worry, you won't get lost.
This overview will help you find your way around the huge $17 billion industry. We'll cover practical steps, relatable insights, and simple tips to empower your journey.
How Does Affiliate Marketing Work?
Understanding how affiliate marketing works is the foundation of your journey into the industry. If you know that, you can move on to the next steps: picking partners and starting your marketing.
Three main players make up the affiliate marketing model:
the merchant (the company you want to market for)
the affiliate partner (you)
the end consumer
In its most simple terms, here's the process: You partner with businesses (affiliates) to promote their products or services. When a consumer buys a product, the affiliate partner gets a commission. It's a win-win-win: the buyer finds what they need, the merchant makes a sale, and you earn a commission.
Here's where it gets interesting: The "link" between the company and affiliate partner is, literally, a link: the affiliate link. It is a special identifier that the company assigns to the affiliate partner. This is how an affiliate link works: any time someone clicks on it and makes a purchase, the company knows exactly where that sale came from.
That's what makes this marketing model successful: tracking affiliates and rewarding them for their work. Rest assured, tech platforms like RichAds have got you covered when it comes to managing these links effectively.
Designed for performance marketers, RichAds helps you launch targeted ads and track conversions, boosting your ROI. It focuses on quality and scale, delivering access to global audiences in over 200 countries using top flagship features. This scale is a game-changer in any affiliate campaign.
RichAds also ensures high-quality traffic using predictive algorithms and custom bidding controls to boost conversions. Plus, they offer unparalleled support with personal account managers, optimized whitelists, and turn-key ad campaigns.
While platforms like RichAds make affiliate marketing easy, you still need to know how it works. If you know that, you can move on to the next steps: picking partners and starting your marketing.
Why Should You Do Affiliate Marketing?
Why should you, as a budding entrepreneur, venture into affiliate marketing? Affiliate marketing brings in 5–30% of online sales for some of the biggest companies in the world. This reflects the promising potential of the affiliate marketing industry worldwide.
Here are some compelling reasons supported by evidence:
Low startup cost: Unlike physical businesses, you don't need a large sum to start. The average cost to start an affiliate marketing business is just between $100 and $200.
Growing Market: By 2027, the affiliate marketing business will be worth $27.78 billion, up 91% from 2020. This shows that the business is not only alive but also thriving.
High ROI: Authority Hacker reports that 15% of affiliate marketers earn $80,000–$1 million in 2023. Additionally, 35% of affiliates make at least $20,000 a year from affiliate marketing.
Passive income: Once your affiliate marketing setup is running well, it may generate income even when you're not actively working. That is something everyone would want.
Global Reach: With the internet at your disposal, affiliate marketing lets you tap into global markets, vastly expanding your customer base.
Performance-based Rewards: The more customers you bring in, the more you'll earn. The reward system in the affiliate marketing niche is purely performance-based.
What Are the Benefits of Affiliate Marketing?
Venturing into the affiliate marketing niche comes with an array of benefits. First off, it's incredibly cost-effective. You don't need to spend a fortune on traditional promotional methods. There's no need for high ad budgets. Your only major investment is your time. You spend it building effective partnerships and creating enticing marketing content.
Secondly, the risk is significantly lower than in typical businesses. Failed product? Unsold inventory? That's not your worry as an affiliate marketer. Since you're not creating the products, you won't face losses from unsold items or undelivered services.
Flexibility is also a standout feature in the affiliate marketing industry. Want to market fitness products today and tech gadgets tomorrow? You can. You decide which products align with your values and appeal to your audience. Plus, the ability to work from anywhere at any time offers a work-life balance like none other.
Finally, waving goodbye to customer support hassles might be music to your ears. You won't deal with package delivery issues or disgruntled customers via lengthy email chains. The merchant handles all issues related to customer service.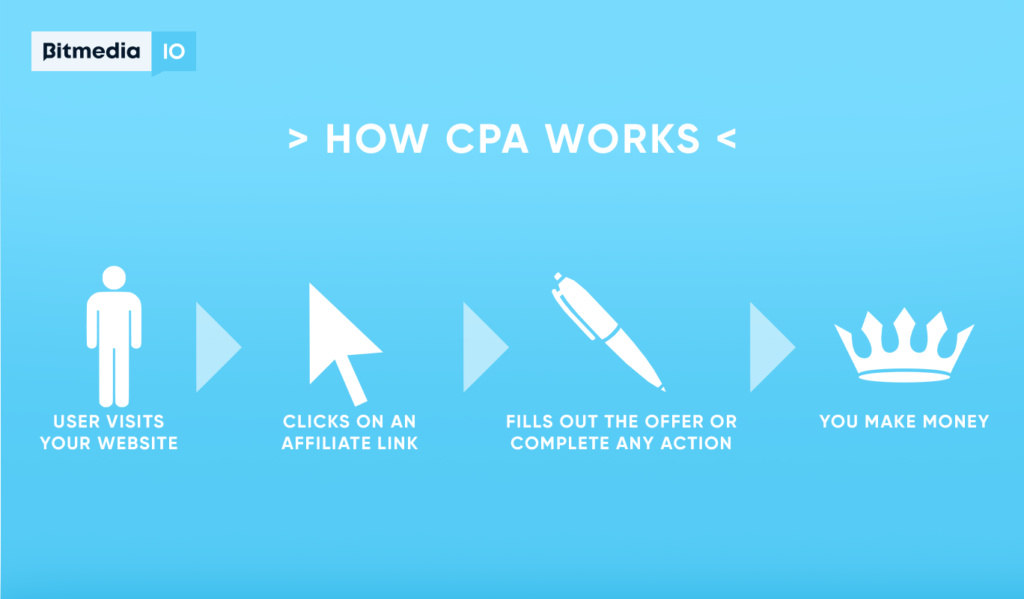 How Much Money Do Affiliate Marketers Make?
The question you may have now is how much money you can make from affiliate marketing. The answer is that it greatly varies. Yet, the income potential is enticing.
Affiliate marketers who are just starting out might be able to make anywhere from $0 to $300 per month. This is where everyone starts, so do not give up. As experience and skills grow, so does income. Intermediate marketers can average around $500 daily. Affiliate marketing wizards at the top of their game can rake in over $2,000 per day.
Don't forget that the niche you pick and your marketing strategy will affect how much money you make. Getting into the best affiliate marketing programs is also a big part of how much money you make.
How to Get Started With Affiliate Marketing?
Are you all set to start affiliate marketing? Here's a step-by-step guide to help you hit the ground running:
Choose Your Niche: This is your first big decision. Select a niche that intrigues you and has a strong potential customer base.
Research Affiliate Programs: Scour the market for affiliate programs that align with your chosen niche. Look for good commission rates, reliable pay, and successful products.
Set Up Your Platform: Be it a blog or a social media page, creating a platform is pivotal to affiliate marketing. This is where you'll be promoting products and directing traffic.
Sign Up as an Affiliate: Once you've found fitting affiliate programs, it's time to sign up and become an official affiliate partner.
Start Promoting Affiliate Products: Develop compelling content around your selected products and start promoting them.
Launching Campaigns: Platforms like RichAds can significantly simplify this step for you. They are designed for performance marketers and can help launch successful campaigns in no time.
Summary
We've unpacked the basics of the affiliate marketing industry, starting with its functioning, benefits, and financial prospects. We saw how this online business model is cost-effective, flexible, minimizes risk, and eliminates the need for customer service on your end.
Stepping into the affiliate marketing niche is a practical process. Determine your niche based on your interests and market potential. Investigate the best affiliate marketing programs that align with your chosen niche. Once you're set with your plan, create an attractive platform for promotion, either a blog or a social media page. Sign up as a partner in your chosen affiliate program and begin promoting products.
Launching campaigns is a crucial step to scaling faster. That is exactly why platforms like RichAds exist: to help new affiliates like you quickly start running successful campaigns.