Blockchain Life Forum 2021 will shake crypto community this April!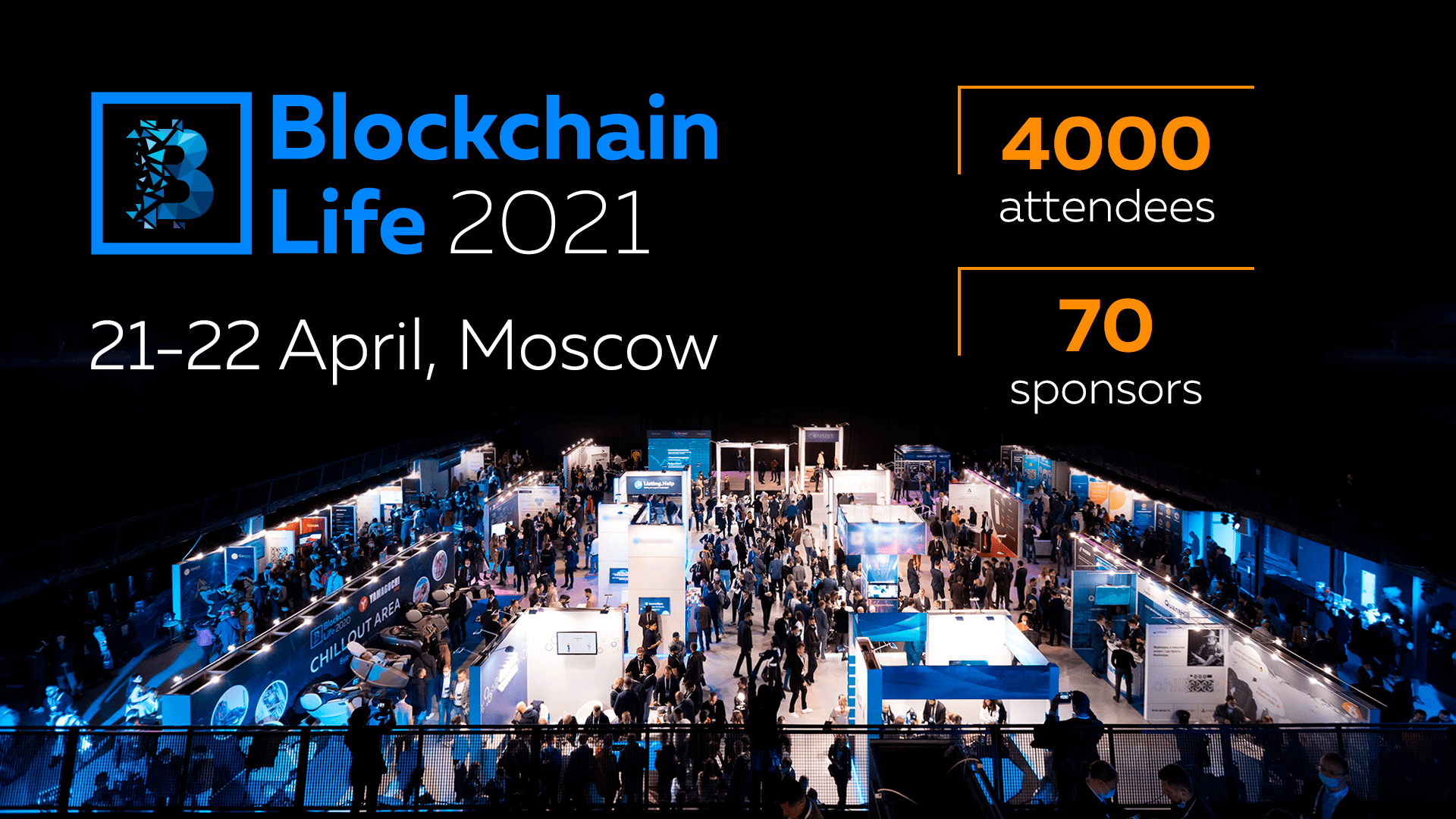 After more than a year of a lockdown, we finally will have a chance to meet up with the most head-forward crypto enthusiasts in Europe. We at Bitmedia are excited to open a new season with such the ambitious event and will be waiting to chat with you at Blockchain Life Forum!

Blockchain Life 2021, the 6th largest live forum on blockchain, cryptocurrencies and mining, is held on 21-22 April in Moscow.

More than 4000 participants gather at the forum every year.
Learn more: https://blockchain-life.com/europe/en/

Speakers at the forum: Sergey Khitrov – Listing.Help, Murodjon Khamraev – Bitmain, Artem Kalikhov – Waves, Rauan Khassan – TradingView, Anatoly Radchenko and others.

The forum programme includes:

DeFi and NFT Trends in 2021.

Section on Industry Regulation in Russia and the CFA law.

Master class on blockchain implementation in business.

Live interview on cryptocurrency market overview 2021.

A section from traders on parsing the cryptocurrency market from the world's leading exchanges.

And much more.

Already on 21 March the online networking platform "Networking 2.0." will be launched for Blockchain Life 2021 participants.

Blockchain Life 2021 is the main event of the year in the industry, for the fourth year in a row, confirms its status as one of the most important and most attended events in the crypto world.

The forum is organised by the world's leading cryptocurrency listing agency Listing.help and the international association Ideo.one.

The number of tickets is limited.

Purchase your ticket in advance of the price increase on the official website: https://blockchain-life.com/europe/en/#tickets-row

We at Bitmedia are happy to participate in such a significant event in the Cryptocurrency industry and provide you with a 10% discount with a promo code – bitmedia

Name: Blockchain Life Forum 2021
Date: April 21-22, 2021
Venue: Music Media Dome, Moscow / Russia
Website: https://blockchain-life.com/europe/en/