Exploring Banner Ads: 8 Types and Their Impact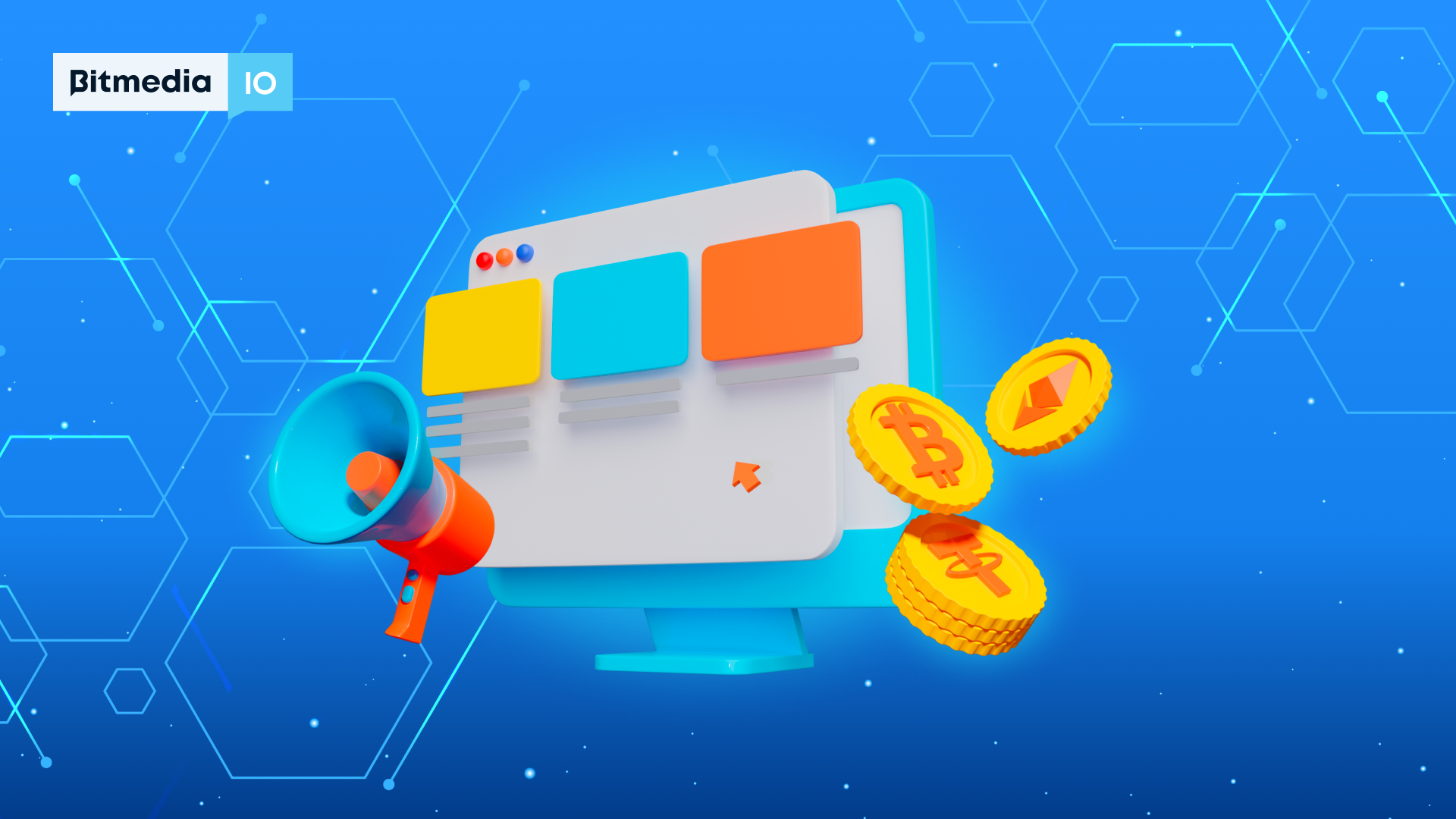 Digital marketing has introduced exciting and innovative ways for businesses to reach their target audiences online. The use of different banner types helps businesses build brand recognition and attract consumers by creating brand visibility besides offering easily measured results. Suppose you're a business marketer considering executing a banner ad campaign. In that case, this guide will examine the types of banner ads and some essential facts about using them as a marketing tool.
How Banner Ads Work
Banners ads are types of online ads that are mostly rectangular and used creatively to advertise goods and services online. They're mostly placed along the side, top, or bottom of websites, hoping to drive traffic to a website and generate overall brand recognition and awareness. Whether static or dynamic, these online ad types are placed strategically on the website to attract a consumer's attention.
Like all other forms of advertising, brands leverage banner ads for different reasons but mostly to create brand awareness, generate more clicks, or effectively fulfill a company's business goals. Bitmedia.io are experts in using different banner ad types, and by reaching them, you can benefit from their expertise and optimize your banner ad campaign.
Benefits of Banner Advertising
Online ad types are affordable and eye-catching, providing a fast and easy way for your event or brand to reach millions of people daily. The following are among the reasons we believe they're worth your attention:
Affordable Marketing: Most types of banners come in similar dimensions and are easy to create, maintain, share, or adjust to fit different website specifics, saving you time and money.
Eye-Catching: Besides being visually attractive, you can use animated digital banners to express your brand's mood and share a story that will personally connect the viewer with your product.
Brand Awareness: Nothing reinforces brand awareness like the consistent and repetitive use of various banner ad types, as people will begin recognizing your brand as they notice your ads severally.
Target Audience: You can use banner ads to target the correct audience, or you'll struggle to attract the right buyers or clients.
Track Effectiveness: The use of digital ads online enables advertisers to know the number of people who see their banners and their click-through rates. You can also use available analytical methods to tell whether people can still access your website through your existing banners.
Types of Banner Ads
– Text Banner
Text banners are Bitmedia.io's simplest form of a banner used to display messages to users on what you need them to do once they visit your website. The message is usually static text only and doesn't have any images or forms of animation.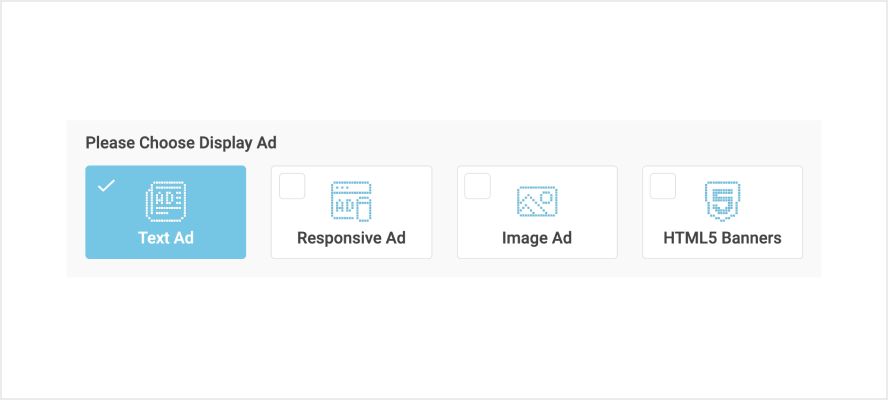 – Responsive Banner
Responsive banners are types of website ads that can automatically adjust their size, appearance, or format to fit an available ad slot. As a result, the same responsive banner will appear as a small or large ad, depending on the user's device. Bitmedia.io prepares banners that will appear larger when the viewer uses a laptop and smaller if the viewer uses their cell phone since they're designed to scale up and down to fit different ad spaces across display networks.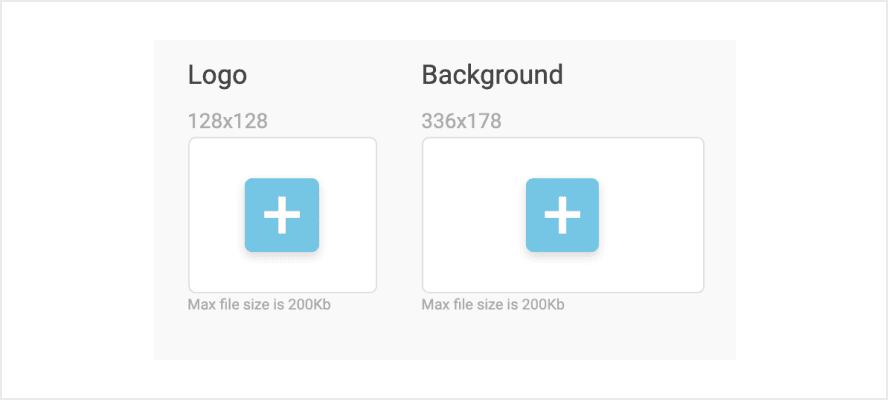 – Sticky Banner
If you ever saw an internet ad that loads when you open a webpage, and it remains on the same spot as you scroll up or down, you were looking at a sticky ad. These ads, which Bitmedia.io offers, can be of different sizes and attached to different parts of a webpage, and are used on desktop or mobile devices to increase the number of views and clicks an ad can get.
– HTML5 Banner
HTML5 banners are types of banner ads that leverage HTML5 elements meaning they portray interactive or advanced visual elements compared to regular graphic banners. HTML5 banners from Bitmedia.io are popular with advertisers as they present greater potential, offering more space for expression using visuals compared to other banner types. Moreover, they can be used across platforms and devices since they can easily adapt to different formats or devices.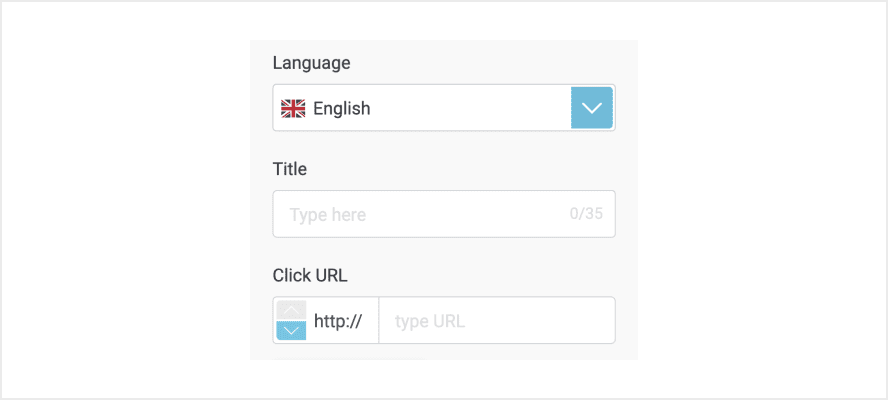 – Image Banner (Static and Animated)
Image banners refer to the big pictures you see when you open a website. They are traditionally located at the top of a website, but these days, designers are shifting their positions. If you go for image banners from Bitmedia.io, you could choose between static banners, where the image is frozen at one position without any movement or transition, and animated banners, which are eye-catching and generate more interest and attention.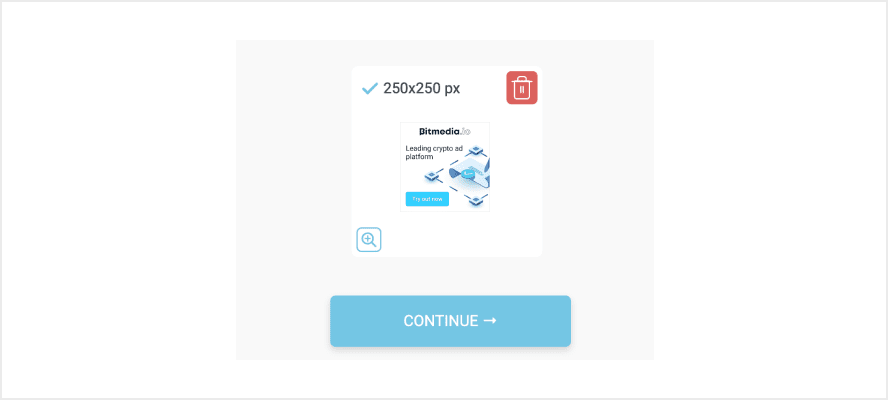 – Pop-up Banner
Pop-up banner ads execute a pop-up feature that encourages viewers to learn about its offerings besides asking them to sign up to purchase a product or service. Pop-ups will appear as small square boxes on a website, likely motivating the viewer to take a particular action. Brands mostly use these types of website ads to engage their potential customers when they appear for only a few seconds on their websites.
– Run of Site
Banner ads are generally classified as pop-up displays of a run of site (ROS). ROS ads appear at web pages' top, bottom, or margins, while pop-ups come in various formats, from static to interactive images. While ROS images may be cheaper, users have little control over their placement and are less targeted.
Choosing the Right Banner Ad for Your Campaign
When it comes to choosing online ad types, there is no one-size-fits-all formula. It would help if you considered important factors like your objectives, target audience, and, of course, your budget. Whether you choose the straightforward static banner ads or the more dynamic animated ones that use motion like HTML5 or GIFs that provide immersive experiences, the ad format you choose will also be determined by the information and value you want to deliver. In addition to the right banner ad format, the size of your banner ads can also play an advantage or disadvantage. That's why you're better off contacting an account manager at Bitmedia.io to access the valuable support you require.
Tips for Effective Banner Advertising
While the different types of ads online are the greatest way to advertise your brand, product, or service because of their availability and affordability, they can become a source of headaches if not done correctly. Below are tips for creating a successful banner ad campaign:
Know your audience: Do some research to know the people you are targeting, how they interact with websites, and the kind of content they consume so you can create ads that resonate with them.
Consider the purpose ad: Ensure the messaging of your banner ads relates to the purpose of your website so you can design banners that bring the right kind of customers.
Make it relevant: Don't annoy your target audience with irrelevant messaging; they will likely vacate your site without looking at what's on offer. Everything in your marketing campaign should be targeted at one goal.
Use a call to action: Last, use call-to-action statements encouraging the viewer to take your intended action. Whether shopping, learning more, or booking reservations, always ensure your viewers understand what you need them to do after viewing your message.
Conclusion
If you want to make a difference in your business, a good banner ad campaign using the relevant types of website ads can make a big difference. Since you may not be experienced in this area, it may be worth consulting an expert. Don't hesitate to get in touch with Bitmedia.io to get started.