How to Optimize Ad Placement and Increase Your Revenue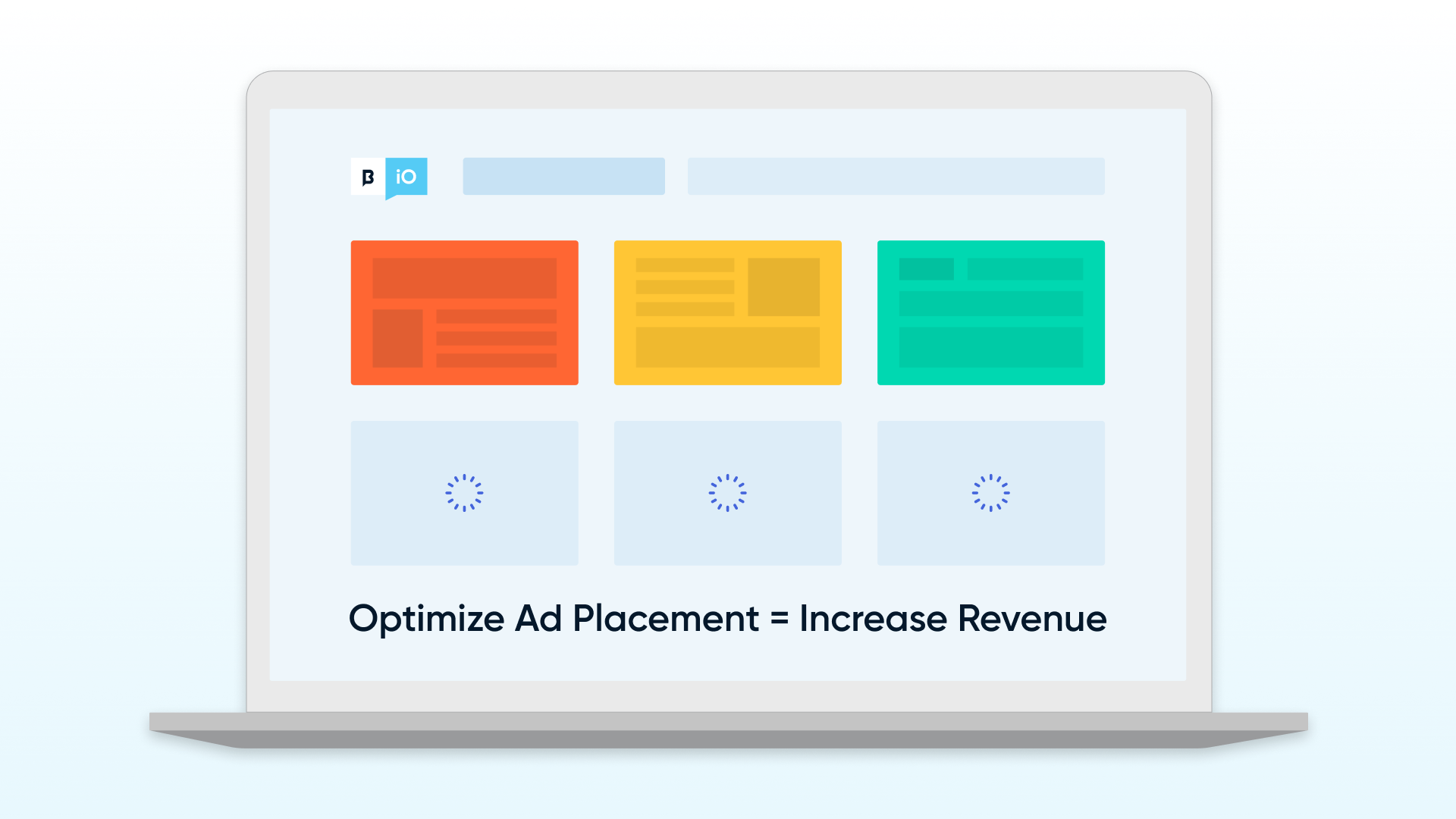 So, why should you use banners to monetize your website? With the boom of the digital era, online advertising has become a golden opportunity for businesses of all sizes and types. As a website owner, you can provide spaces within your web pages to include ads and generate revenue. With this in mind, it is essential to understand that ad placement is one of the most critical factors that will impact the amount of money your website generates. More specifically, it's necessary to know how to optimize ad placement to increase your gains: the right actions can increase your revenue by 33%!
By working with Bitmedia and joining our publishers network, we will not only guide you on the right ad placement conduct, but also support you throughout your whole ad distribution journey. Still, it helps to know the insights and hence, let's dive in!
Why is Ad Placement so important?
When it comes to ads, position really is everything. You see, consumers' attention is short. They spend only 21% of their time online looking at ads, and they're more likely to click on an ad that appears above the fold (on the page) than one placed below the fold (deep within the page).
Furthermore, consumers increasingly rely on friends and family members for digital product recommendations. For example, 91% of consumers said they trust online reviews and recommendations from friends and family members more than other sources.
With this level of trust and reliance, the ads must be relevant to a sponsor's target audience. But, more importantly, the ads placement has to lead to a positive user experience on your website so he can go back to it more often and eventually click on ads of his interest.
Guidelines Ad Placement to Increase Your Revenue
First of all, there are some basic actions you need to perform when optimizing ad placement on your website to increase your revenue, such as:
Determine your optimal ad placement: before you start optimizing your ad placement, you need to have a clear idea of where you want to place your ads. This will help you avoid putting your ads in places that aren't relevant to your website visitors. Additionally, you'll want to avoid placing your ad above or below the fold, where users are most likely to click on an ad.
Focus on both short and long-term goals: when you're optimizing your ad placement, you need to keep your long-term and short-term goals in mind. Long-term goals could be increasing brand awareness, driving more traffic to your site, or increasing your e-commerce conversion rate. Shorter-term goals might be increasing your revenue or increasing the number of social media followers.
Think about the user experience: users are more likely to return to your site if they have a positive experience. This means that you need to ensure that your ads are relevant and helpful without intrusive or unnecessary. Here is where you can use user-testing software (such as Hotjar and Crazyegg) to guarantee that your ads lead to a positive user experience for your audience. We'll introduce you to a few solutions later in this article.
Be aware of traffic sources and guidelines: the main traffic guidelines are developed by IAB Tech Lab and the main companies in this sector (such as Amazon, Google, and Facebook). The ratio of height to width determines the size of the ad, and it is used to determine how much content can fit into that space. The standard IAB sizes are:
For desktop:
300×250, 336×280, 728×90, 160×600
For mobile:
When it comes to ads monetization, you want to focus on performance, and optimizing your website is the key to increasing revenue. There are four main strategies that you should implement now to boost your gains: multisize ad placement, sticky ad placements, lazy loading, and ad refresh.
Strategy #1: Multisize ad placements (User experience and revenue)
Suppose you're looking for a more advanced way to place ads on your website. In that case, you might consider using multisize ad placements, which is basically this: you provide the option of different sizes for an ad to be displayed, as in the following example.
You have a 300×400 placement on the left side of the page. By providing many different sizes, such as 300×250, 160×400, and others in the same request, you access numerous advertisers that want to display ads that fit those placements. Therefore, the odds of having higher competition for your banner space increase significantly.
Pro Tip: To use this ad type, you'll need a third-party ad server that will help you generate leads and maximize your return on investment. There are many options for generating leads online. Still, one of the most popular is Google Display and Video 360 (formerly DoubleClick), which is why many website owners choose to use this ad server.
Strategy #2: Sticky ad placements (user experience and revenue)
A (usually) more affordable way to place ads on your website is by using sticky ad placements. With this ad type, the user scrolls down the page, but the ads are there to stay. They'll be on the screen until the audience clicks on them, at which point they'll either scroll past or be redirected to the sponsor's website.
As best practices, horizontal ads on the top and bottom of a page typically perform best for mobile screens, while vertical ad placements on the left or right side of a screen generally work better with desktop screens.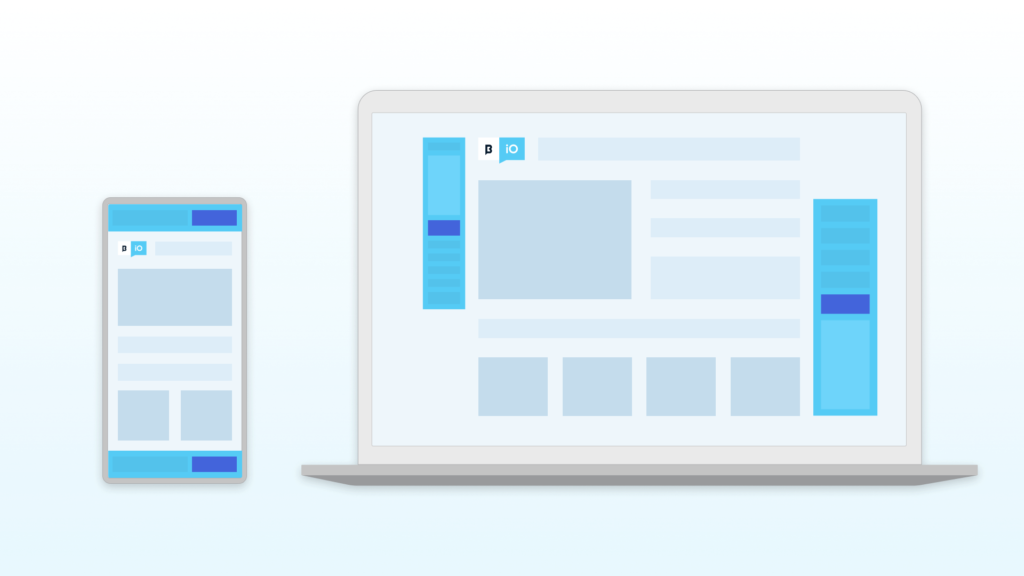 Strategy #3: Lazy loading (user experience)
You might also consider using Lazy loading ads. With this ad type, you'll only load the images containing your ad when a user scrolls past them, improving your click-through rate (CTR) and increasing your revenue.
To use this ad type, you'll need to use a Content Delivery Network like Akamai, which allows you to load content from the closest server to your visitors, reducing bandwidth and server load.
You can find many different types of content that are relevant to your audience and will likely lead to a positive experience on your website, so it's essential to choose the right images and videos for your lazy-loaded ads.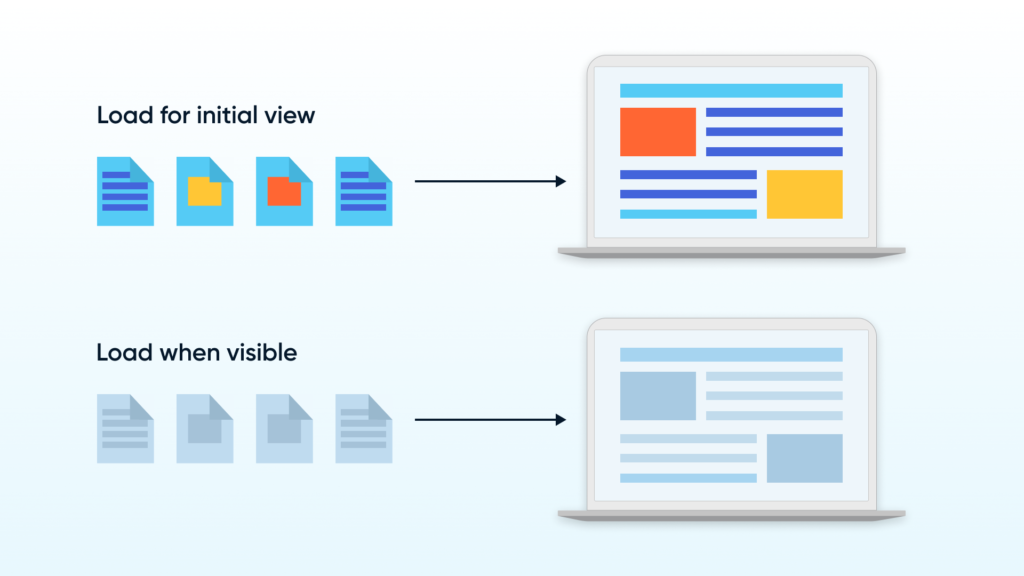 Strategy #4: Ad Refresh (revenue)
Ad Refresh, also known as auto-refresh advertisements, is the process of refreshing ads that are already displayed on a page without refreshing the page itself. It increases an advertiser's revenue by displaying more advertisements for the same user in one session. This will lead to higher fill rates for publishers and increased revenue for advertisers.
It's important to use ad refresh correctly and on the right ad placements. Otherwise, there is a considerable risk of unseen ads, negatively impacting publishers' CPM, CTR, and ad viewability rates.
Bonus tip: Avoid Ads that are irrelevant to your audience
Finally, you need to ensure that the ads you choose to show on your website are relevant to your audience.
To do this, put some effort into understanding your audience, their needs, and their problems. It's worth the time, and it will reflect in your future revenue. In addition, this will help you determine which ads are the most relevant for your audience and lead to the most conversions.
Conclusion
The key to successful ad monetization is to ensure that ads on your website are relevant, high-quality, and well-placed. If you follow these steps, you will be able to increase your revenue from advertising and enjoy a better user experience.
Ad Placement Rules