Crypto Influencer Marketing 101: Growing Your Crypto Business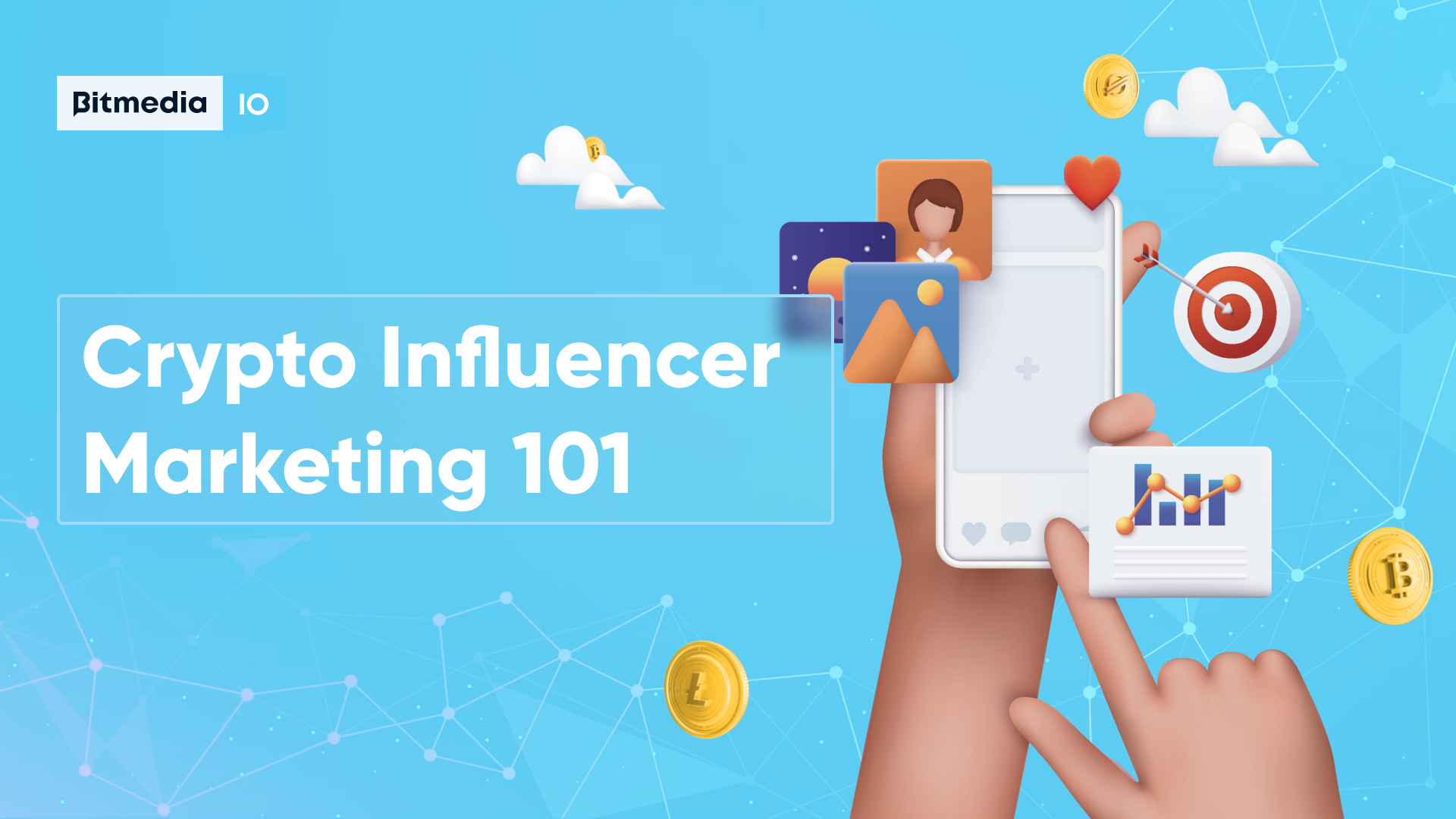 Doing crypto influencer marketing for your brand can be incredibly beneficial. When renowned influencers endorse your crypto products or services or simply mention your brand, it significantly boosts your visibility and exposure. This can increase your brand's awareness and engagement, helping you reach a wider audience within the crypto community.
This can also take the form of popular influencers talking about your brand. Finding and leveraging credible voices inside a target market's crypto space is the goal of blockchain influencer marketing. This will help drive recognition of your brand and bring a positive image to your brand.
This detailed article will discuss crypto influencer marketing, its benefits, and tips about working with the best crypto influencers.
What Is Crypto Influencer Marketing?
One definition for crypto influencer marketing would be "marketing your crypto brand/product/service via an influencer." A simple meaning would be that the influencer will educate his audience about a crypto brand via social media posting.
One thing to remember here is that most crypto influencers will bring traffic to your brand by posting content about your product or service on various social media platforms. These platforms include social media like Facebook and other websites like Medium or personal blogs.
Another thing is you must find someone who has knowledge about the crypto market. They must know how cryptocurrencies work and the risks & advantages attached to them.
It is also essential that the influencer you pick upholds the same fundamental principles that your company does.
Benefits of Crypto Influencer Marketing
There are multiple benefits of using crypto influencer marketing services. Here's a list of benefits of crypto influencer marketing:
– Reach a Wider Audience
Working together with relevant influencers can help more people become familiar with your business, which will, in turn, increase both your reach and the size of your network. As a result, working with an efficient crypto influencer agency will assist your enterprises in reaching a more significant number of potential customers.
– Increase Brand Awareness
The use of crypto influencer marketing results in increased trust and credibility for a crypto business. The level of credibility formed between an influencer on social media and their followers is substantial. Doing this will get your product to reach a mass audience, and more people will be aware of your product.
– Establish Credibility
Crypto influencer marketing results in increased trust and credibility. The level of credibility formed between an influencer on social media and their followers is substantial.
– High ROI
Influencer marketing crypto always produces strong and beneficial effects for any organization, regardless of the enterprise's size. Their efficient techniques for a crypto influencer marketing campaign make gaining a high return on investment possible. Because the people exposed to your brand through crypto influencer marketing are already in your target demographic, persuading them to purchase your goods and services will take little effort.
– Higher Engagement Rates
Influencers have a loyal and engaged following, meaning their posts typically receive higher engagement rates than traditional advertising. This will help your product to receive more engagement and bring traffic to your selling page or website.
– More Authentic Content
Influencers possess a remarkable talent for crafting authentic and relatable content, capable of humanizing your brand and enhancing its appeal to potential customers. Collaborating with influencers enables you to develop marketing campaigns that exude genuineness, steering away from overt promotion by aligning the content with their unique personal style and interests.
– Cost-effective Marketing
Influencer marketing can be affordable to market your brand, especially compared to traditional advertising methods. Instead of paying for expensive TV ads or billboards, you can work with influencers to promote your brand to their followers, often at a fraction of the cost.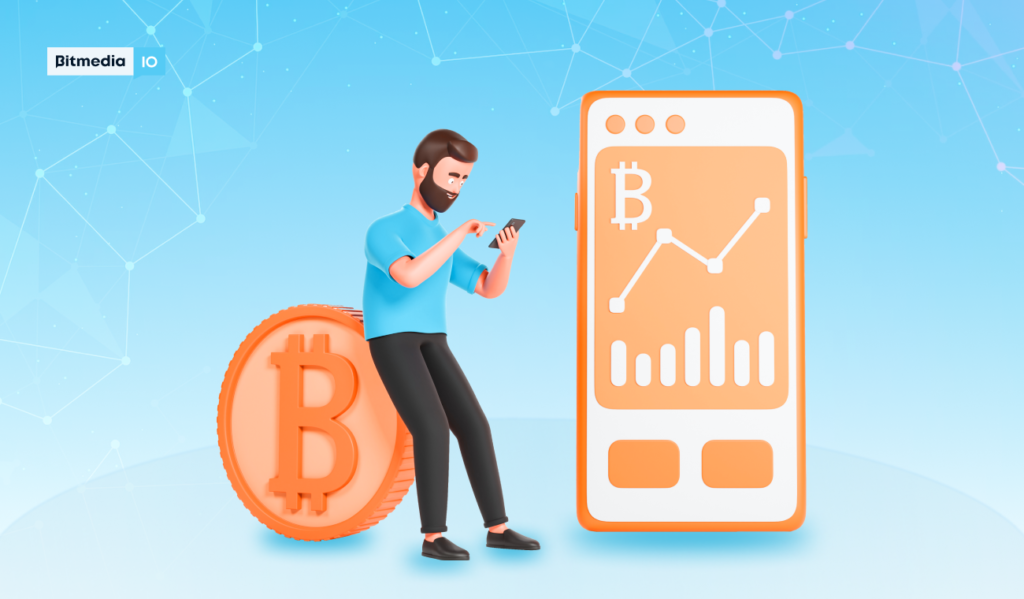 Influencer Marketing by Bitmedia
If you are looking for a crypto influencer marketing agency, we recommend using Bitmedia's services. Many crypto influencer marketing agencies are out there, but Bitmedia goes above and beyond to get you the outreach your brand needs.
We are familiar with the one-of-a-kind opportunities and obstacles the cryptocurrency sector brings. Furthermore, our team of professionals possesses the experience and expertise essential to assisting crypto companies in achieving success in this dynamic and rapidly evolving sector.
You get access to services that facilitate the connection of cryptocurrency brands with their ideal audience through influencer marketing. The company offers a solution that will work for you regardless of whether you want to raise brand awareness, get more people to your website, or produce leads and sales.
The services include researching and reaching out to influencers, managing and analyzing influencer campaigns, and providing post-campaign analysis. Their team will do their best to understand your particular requirements and objectives, then devise a specialized marketing strategy for you that uses the power of influencer marketing to assist you in reaching the audience that best fits your profile.
Bitmedia boasts the largest network of crypto industry influencers and employs cutting-edge technology and data analysis to locate the influencers that will most benefit your brand. After that, our team will mediate with the influencer to build a compelling campaign that will resonate with the following the content creator already has to drive interaction for the business.
Their team will give you in-depth data and insights after each campaign to assist you in determining how successful your influencer marketing efforts have been. Bitmedia's main objective is to assist you in achieving the outcomes you seek while maximizing the impact of the budget you spend on ads.
How to Find Crypto Influencers
Before looking for a crypto influencer, ask yourself questions about which media platform would work best for your business. Only then should you start searching for an influencer if you want to highlight your project's many advantages; for instance, you can consider using a video format.
If your project is time-consuming and requires significant paperwork, a written format may be your most suitable choice. Before deciding on a particular social media platform, make sure that it aligns with the goals of your campaign and that it supports the many aspects of your project.
After selecting your platform, you can now look for crypto-focused influencers to follow on social media. Using the hashtag "Crypto" on either Instagram or Twitter is an easy way to locate a range of accounts that discuss this topic. This makes the process very straightforward.
When compiling a list of accounts, one of the most critical tasks is making a comprehensive list of those accounts within a spreadsheet. This will give you access to facts about them, such as their username and the people following them. Once you have a list of between fifty and one hundred names, you may begin making contact with them.
Tips for Working With Crypto Influencers
Before you begin working with them, you need to understand the type of influencer you want to work with. That will enable you to compile a list of the most influential individuals. You should also keep a record of their engagements and the results of their advertisements.
1. Set Clear Goals
Before you start working with crypto influencers, you must set clear goals for your campaign. By setting clear goals, you'll understand what might be the good results for your campaigns once you run them.
2. Establish a Budget
Making a pitch to a potential customer is one of the first steps to initiate contact with them as a customer. You can accomplish this goal by announcing your price or by contacting them and enquiring about the advertising rates they offer.
First, you must wait until you have received all the responses before choosing how much money you will spend on each following. Put down the price you are willing to pay in a separate spreadsheet.
3. Create Engaging Content
A loyal and engaged audience typically follows crypto influencers, so creating content that resonates with their followers is essential. Whether you're creating social media posts, blog articles, or videos, ensure your content is informative, entertaining, and relevant to the crypto community. Work with the influencer to ensure the content aligns with their voice and style.
4. Monitor Performance
It is necessary to monitor an influencer's performance to assess how they are performing and how much of an impact they have.
Detailed statistics are available regarding each post or video an influencer has made on platforms such as YouTube and Instagram. These statistics may include the number of views, likes, or link clicks. You may use this information to determine a post's success by looking at how many people interacted with it.
If you are running only one campaign at a time, you can compare the traffic generated by an influencer's campaign with the traffic obtained from your sole marketing efforts during a similar timeframe. This approach allows you to make a reasonable estimation of the traffic brought in by the influencer. By analyzing and contrasting the results, you can measure the effectiveness of the influencer's impact on driving traffic to your brand.
Affiliate links provide yet another technique for tracking your progress. Because you can customize these links for each influencer, you can directly measure the traffic they create.
5. Build Long-term Relationships
Instead of working with crypto influencers on a one-off basis, try to build long-term relationships with them. Doing this might get you a chance to grab a discount on the deals you will be doing.
How dffective is crypto influencer marketing?
It can bring excellent results if done well and with the right influencer for your audience. Brands can reach a wider audience. Also, if the influencer is famous and has higher social engagement, then this type of marketing can increase awareness and revenue.
How does crypto influencer marketing differ from traditional marketing?
Crypto influencer marketing differs from traditional marketing. Crypto is complex for an average human, so people must be educated before making decisions. Crypto influencers educate and promote your products. The problem is finding the right crypto influencers. Crypto influencer marketing services from a professional agency are necessary to achieve awareness.
How do companies identify the right crypto influencers to work with?
It is important to collaborate with the right crypto influencers. You need to see if he understands your vision, services, and products to identify. They must be aware of your target audience and the goals you want to achieve in the future.
What types of content do crypto influencers typically create?
Most influencers create Tweets, Telegram posts, LinkedIn posts, Youtube videos, Instagram reels, and posts. They also do online events if paid well.
Conclusion
In conclusion, crypto influencer marketing can be a highly effective strategy for businesses operating in the cryptocurrency space. Companies can increase their reach, brand awareness, and credibility within their target audience by working with influential individuals with a dedicated following on social media platforms like Twitter and YouTube. Additionally, crypto influencer marketing can lead to higher engagement rates, more authentic content, and a high return on investment.
You must choose your preferred social media platform and create a comprehensive list of potential candidates. Working with crypto influencers requires setting clear goals, establishing a budget, and ensuring that the influencer aligns with your brand's fundamental principles.
Crypto influencer marketing with Bitmedia.IO will be a cost-effective and impactful strategy for businesses looking to establish a solid online presence and expand their customer base. As the cryptocurrency industry grows, working with reputable influencers can help companies to stay competitive and connect with a broader audience.
Bitmedia marketplace!