Case study: Advertising on bitmedia.io. How Vendo Agency got 4500 clicks and decreased the average registration price in just 1 week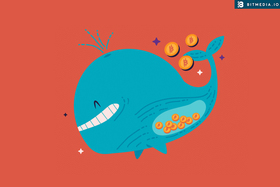 'Bitmedia.io has brought us more than 4,500 clicks and a ton of customers just in 1 week.Moreover, the average registration price of users found via bitmedia.io was lower than the one from other ad networks'

– said representative of global marketing agency 'Vendo Agency'. Thus, we decided to have a chat and find out what is it like, to be an advertiser on bitmedia.io.
Being a marketing director of Vendo Agency, I'm constantly looking for trusty advertising partners to provide us with top quality traffic and excellent service. Suchwise, I stumbled upon bitmedia.io and contacted the support team to find out more about this service. After discovering features of bitmedia.io I launched my ad campaign.
Bitmedia.io has 2 advertising options: CPM (pay for 1,000 impressions) and CPC (pay for each click). I chose CPC model, since it corresponds with the demands of my ad campaign.
During the first week of advertising on bitmedia.io I was testing all the features of this ad platform. I tried out different banner sizes as well as targeting settings. Moreover, I set up UTM parameters in each link to have detailed statistics in Google Analytics. I used campaign, source, medium and content parameters, so my link looked as follows:
https://xxxxxxxxxxxxx/?utm_campaign={source}&utm_medium=cpc&utm_source=bitmedia&utm_content=banner160x600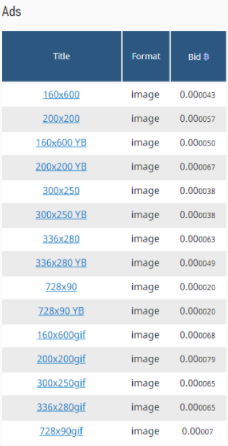 In the end, 160х600, 336х280, 200х200, 728х90, 300х250 banners turned out to be the best performing. In addition, using bitmedia.io optimization features, I was able to change the bid easily and adjust it to the budget requirements.
As for the targeting settings, I left them quite simple. Both mobile and display ads, ad rerun in 3 days and no limits on the display time.
Concerning geo-targeting, bitmedia.io provides an opportunity to choose the whole regions instead of particular countries, which greatly facilitates the process of adjusting targeting settings. In this case, the countries were chosen with regard to the needs of my clients and the desire to reach specific audience. For example, this is the ad setting for 1 of my ad campaigns.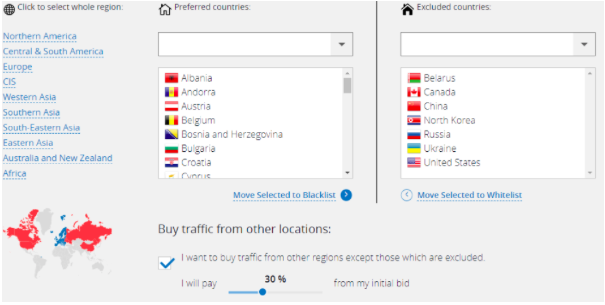 What is particularly convenient about bitmedia.io, that's the range of statistics available within my personal account. Here I see the total efficiency of my campaign alongside with the spendings on it.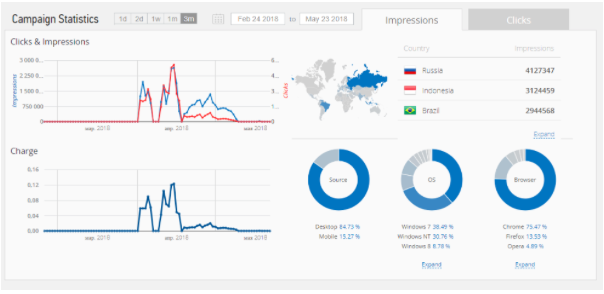 To sum up, after a week of running ads on bitmedia.io I got more than 4,500 clicks and a ton of new customers. Furthermore, the average registration price of users found via bitmedia.io was lower than the one from other ad networks.
After using this ad platform for a couple of weeks I can sum up that bitmedia.io is a convenient ad platform with
a range of targeting settings

useful statistics data

responsive support team and

user-friendly system
One of my suggestions for bitmedia.io was to launch an opportunity to pay for advertising with a credit card. Luckily, this feature was successfully introduced and now I'm able to choose the most suitable payment method at a particular moment of time.
Want to share your experience? Please contact us on [email protected]!