Over 200K People Leverage Bitmedia Platform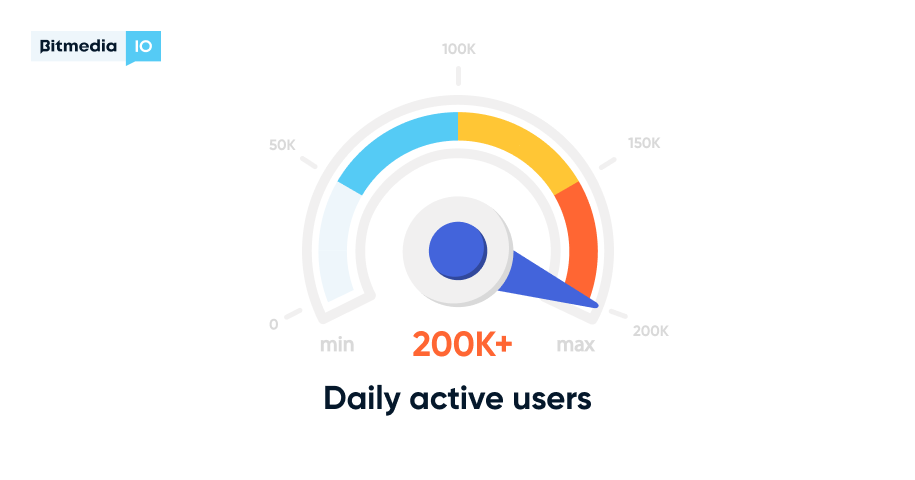 Bitmedia's platform has surpassed 200,000 users! Regardless of the fact that summer is a low season in the crypto industry, our network of advertisers and publishers continues to evolve on a frequent basis.
A typical workday at Bitmedia appears like this:
Around 760 advertising campaigns are approved by account managers.
Bitmedia distributes email campaigns that reach 200k subscribers, with a median read rate of little more than 30% and a conversion rate of 7 ~ 12%.
Furthermore, Bitmedia supports well over 4500 Advertisers and almost 10000 Publishers.
In addition, we are strengthening our network of carefully selected partners under whom we produce and distribute sponsored articles and press releases representing our customers. At the time of writing, our database has approximately 1000 crypto-related websites from several GEOs, including English, Turkish, Japanese, Korean, and a small number of German & Italian. Therefore, our clients have a wide choice of websites for distribution of their PR and Sponsored content.
Moreover, we have exponentially attracted a large number of active Advertisers in the last year, with over 70% of Advertisers being recurring clients.
In addition, some supplementary services have recently been implemented:
Crypto PR and Content distribution services
The above applies to all of Bitmedia's phenomenal clients who are seeking to leverage content distribution services. Composing a superb crypto PR for your fledgling project, on the other hand, is not an easy task, especially if you lack technical expertise. Despite this, we have handpicked the press release guidelines to help you generate amazing content for your company and attract as much coverage as possible for your launch. Having said that, Bitmedia is much more than solely a crypto-specific ad network. Our marketing professionals embrace various advertising strategies and can effectively develop a suitable PR for you, as well as distribute it through the most impactful media and wires.
Writing services
We have onboarded professional crypto & blockchain copywriters that compose for Bitcoinist, Cointelegraph, Dailyhodl etc.
Promo on Twitter and Telegram channels
Just at the time of publishing, we currently operate with around 100 Twitter channels and influencers, as well as about 80 blockchain & crypto related Telegram channels.
The platform links Advertisers and Publishers in a way that benefits both parties. Bitmedia provides its clients with customizable targeting, dynamic pricing models, and effective solutions. Here you will find the most engaging audience as an Advertiser and monetize your online assets as a crypto Publisher.
Start Crypto Ad Campaign