Web3.0 PR – Everything You Need to Know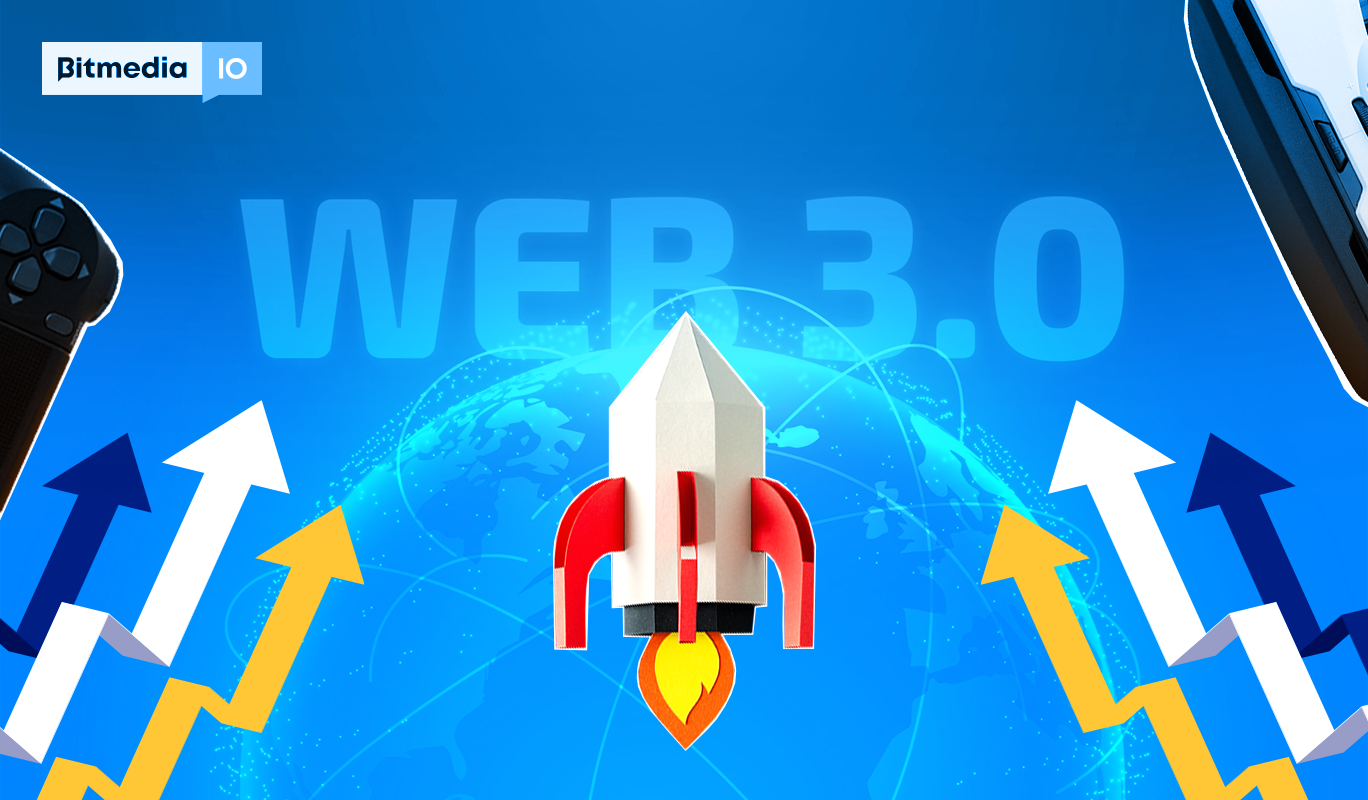 As Web 3.0 further develops and more companies emerge, the world is getting to the point where companies are consistently organizing Web 3.0-based Public Relations (PR) campaigns.
Web 3.0 is a PR asset as it eliminates geographical limits, connecting brands to a larger audience. Keep reading to learn more about web3.0 and web3.0 PR.
Unveiling the Web 3.0 Landscape
The digital realm is fast evolving, and at the forefront of this development is Web 3.0. This new era ushers in technological, data, and communication transformations. Web 3.0 outshines its predecessors, introducing decentralized networks and innovative platforms that empower users like never before. Web 3 is the future growth phase for businesses, as it builds on the interaction and social connection of Web 2 sites and the information of Web 1 sites.
It encompasses creating a digital world on the web, enhancing user interaction, and facilitating easy trading.
As the digital landscape morphs, so does the role of PR in this dynamic environment.
Related article: PR for Web3: Navigate Legal Challenges
The Role of Web3 PR
The role of Web3 PR is to create public awareness, which helps businesses stay on top of their game in a competitive market.
Web3 PR focuses on creating narratives, building communities, and fostering engagement. In the modern era, public relations is a critical factor that influences perceptions, promotes adoption, and builds trust within decentralized ecosystems. The impact of effective PR exceeds traditional boundaries; it reaches into NFTs, GameFi, and Play2Earn. Specialists at Bitmedia channel productive web3 PR strategies to boost business growth, gain traction, and reach a wider audience. Organic growth is the difference between a company that uses effective PR strategies and one that does not.
Key PR Elements in the Web3 Era
The key PR elements that have permeated the Web3 era are:
NFT PR
GameFi PR
Play-to-Earn PR
These elements transform the Web3 era by providing users with diverse income streams, transparency, privacy, and security.
– NFT PR: Shaping the Digital Collectibles Narrative
NFTs (non-fungible tokens) are unique digital identifiers on a blockchain. They come in different forms, like audio, video, artwork, etc.
NFT PR integrates ideas from various sources into a single campaign strategy. It focuses on establishing the narrative surrounding digital collectibles, raising awareness, and encouraging participation.
NFT PR campaigns inform the audience about the nuances of NFT and blockchain technology, giving brands an edge over their competitors. PR campaigns establish trust with consumers and outline why their NFTs are valuable. NFT PR is a nexus of three different types of public relations: art PR, blockchain PR, and GameFi PR.
– GameFi PR: Fueling Engagement in Gaming
GameFi, the combination of gaming and decentralized finance, is a prominent aspect of Web 3.0. GameFi PR involves promoting a game's launch through various media and social channels on the internet.
It fuels engagement in gaming by promoting innovative projects using blockchain technology and digital gaming. A GameFi project incorporates elements of finance, allowing players to accrue digital currency that they can sell on DEX.
GameFi PR gives gamers a distinctive experience by appealing to their needs using the proper channels and methods.
Businesses must not underestimate the importance of PR; this includes the gaming world.
– Play2Earn PR: Empowering Through Earnings
Play2Earn PR focuses on empowering gamers by highlighting this new model's earning potential and benefits. Play2Earn games change the narrative by rewarding gamers for their gaming skills. Unlike traditional games where players pay to participate, play2earn games compensate players for participating. Furthermore, PR navigates the complexities of showcasing how this concept empowers gamers to earn while playing, fueling interest and participation.
The Evolution of Web3.0 PR
Web 3.0 PR supersedes the evolution to adapt to the changing landscape. Here are some key aspects of its development:
– Personalization Takes the Spotlight
The need for personalization keeps increasing because users prefer to see ads that suit their needs. Web3 provides substantial customer data, assisting digital marketers in boosting their target and providing personalized services. PR professionals can leverage this data to create tailored PR campaigns that resonate with specific audiences. Personalization ensures that ads reach their target audience.
Bitmedia helps businesses curate effective ads that convert, ensuring they get the right niche audience within their preferred industries.
– Enhancing Control in a Decentralized World
Web 3.0 positions users in a system where they get rewards for the content they put out. The autonomy of tech firms gaining ownership ends with Web 2.0. The decentralization of Web 3.0 brings about a turnaround for content creators, as they now monetize their data and content.
Web 3.0 platforms allow users to monetize their data and social media activity and own everything they produce. When promoting Web3 PR campaigns, content creators must ensure their narrative emphasizes how users benefit from their services.
– Community-First Approaches to PR
Web 3.0 PR recognizes the importance of community and adopts community-first approaches, engaging with and involving the community in PR efforts. Web 2.0 focuses on large systems, while Web 3.0 concentrates on building strong communities to create a more equitable and open Internet space. Still, it is essential to consider where to channel community efforts to get desired results.
– Authenticity: A Pillar of Web 3.0 PR
Authenticity is crucial in Web 3.0 PR, as users value transparency and genuine interactions.
Blockchain technology makes Web 3.0 possible. Therefore, PR professionals must modify their priorities to align with the central concepts of this technological ecosystem. Transparency is a fundamental principle of Web 3.0. Authenticity determines whether Web 3 public relations campaigns succeed or fail.
Companies must prioritize authenticity and transparency when curating campaigns, as these will contribute to the project's success.
– Navigating Virtual Spaces With PR
Using Metaverse in Web 3.0 campaigns is not a criterion but signals alignment with users regarding technology. Rather than using traditional digital media advertising, users can opt for non-intrusive ads on metaverse platforms. People have diverse reasons for joining the Metaverse, depending on their specific interests in the space.
Conclusion
Web3 PR is pivotal in creating awareness, building narratives, and fostering engagement within decentralized ecosystems. NFT, GameFi, and Play2Earn PR elements also amplify the dynamic interplay of technology and creativity.
Ready to explore the dynamic world of Web 3.0 PR? Experts at Bitmedia are available to help your brand attain enhanced visibility and impact. Contact your Bitmedia account manager for the invaluable assistance and knowledge required to set up and optimize your advertising campaign properly. Go to Bitmedia Marketplace and choose the right crypto PR website for press release publication, or influencer for new promo campaign.
Our team of professionals is committed to helping you promote, advertise, and attract leads, ensuring your NFTs receive the maximum exposure and engagement they deserve.