Supermoon and Sparx to Gather Top-Tier Startups and Investors at Startup Day Paris EthCC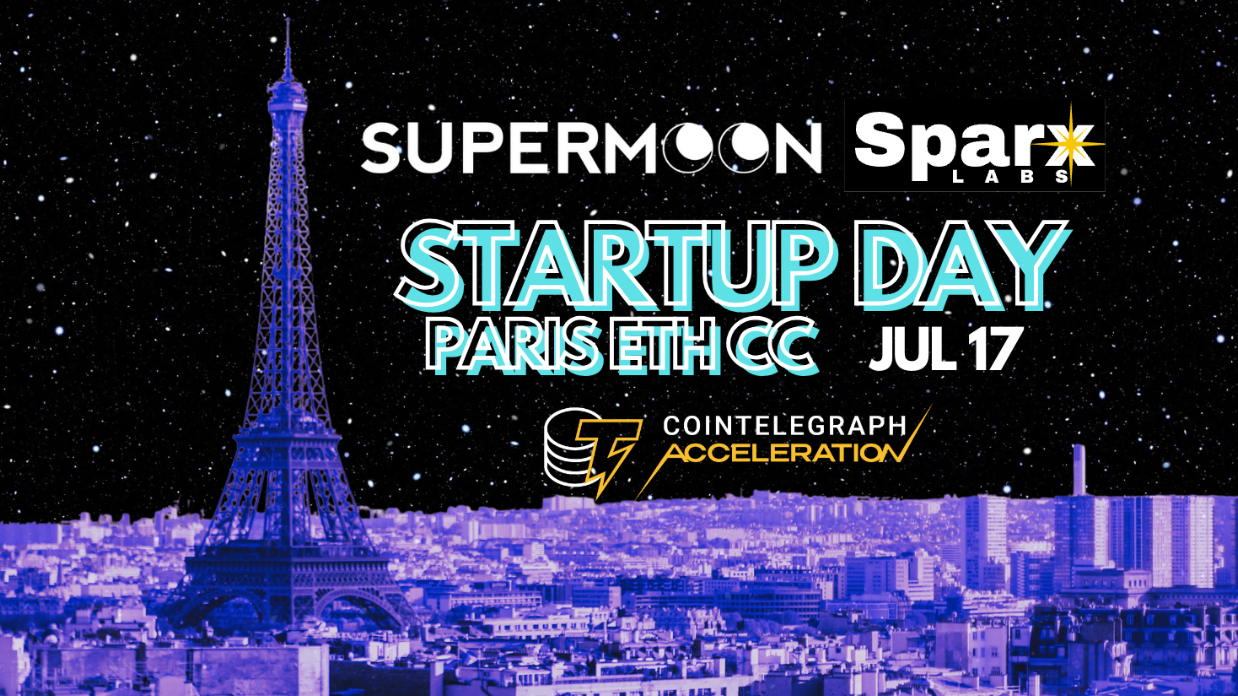 Supermoon, the leading community of crypto and web3 founders, builders, and investors, is teaming up with Sparx, a cutting-edge technological lab, to deliver Startup Day Paris EthCC on July 17. This anticipated event, which kicks off the whole EthCC Week, is expected to be the largest startup pitching session of the week.
Held at the iconic Salesforce building's glass ceiling auditorium, the event will provide attendees with the opportunity to network and engage while enjoying the views of the Eiffel Tower. Startup Day Paris ECC is set to attract 20 handpicked startups, more than 50 VC funds and individual investors, and 250 special guests.
Among the notable attendees and VC judges will be partners from Cointelegraph Accelerator, Fabric Ventures, Animoca Brands, Gumi Cryptos, Draper Dragon, Outlier Ventures, Republic Crypto, and more. Each startup will get three minutes to pitch their projects, after which VC judges will provide thorough comments and feedback.
Following the pitch session, Supermoon will welcome selected guests to its exclusive location in the 4th arrondissement for the private Opening Ceremony. This event will gather Supermoon members, Supermoon's close community of founders, builders, and investors, along with Near builders who are prepping for the Near Base launch on July 18.
Supermoon is a leading community of founders, builders, and investors in crypto & web3 with exclusive events, educational initiatives, and a media company, Supermoon Station.
Sparx is a new technology lab specializing in global event and impact programming surrounding emerging technology with a focus on web3, AI, metaverse & gaming, ReFi, and more.