Crypto Predictions for Second Half of 2022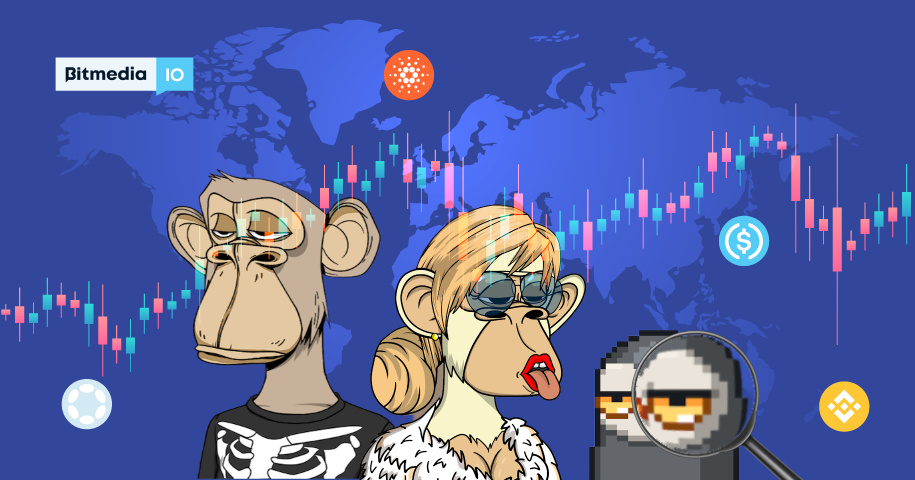 After a buoyant 2020 and 2021, the first half of 2022 has seen the crypto market decimated. The first half of 2022 has affected many crypto projects (including NFT and GameFi-related projects) and companies, as well as the personal holdings of many investors, but what are our crypto market predictions for the second half of 2022 and the first half of 2023?
– Volatility
We may be in a crypto bear market, but that doesn't necessarily mean that volatility will decrease in the second half of 2022. There are always bear market rallies followed by rejections and collapses, and if history is our guide there are several months of volatility still ahead before the real depths of the crypto winter hit. Only then could we see the volatility die away as we enter the final phase of the bear market, which will likely be in 2023.
While volatility exists, so does the opportunity for profits.
– The Continued Rise of NFTs
NFTs have fared as badly as cryptocurrencies when it comes to prices and market health, with the sector crashing in all metrics since November last year, barring a temporary spike in May this year:
While NFTs haven't been spared when it comes to price crashes, there's no denying that they have had an impact in terms of pop culture. Well known musicians, actors and celebrities are still firmly on the NFT bandwagon, and with TV and film companies interested in taking some top collections to the small screen, interest in this aspect of the sector is only set to increase into the second half of 2022.
– Regulatory Crackdown
The crypto space may be a very different place by the time the crypto winter turns to spring. Regulators across the world are busy deciding the future of crypto and what it means to engage with the space – for example, the U.S. Infrastructure Bill defines miners and stakers as 'brokers, while EU citizens will soon have to hand over personal information if they are interacting with users of any exchange.
Then there is the movement to ban proof-of-work cryptocurrencies from sale which is gathering pace in both Europe and the U.S. The second half of 2022 will see motions like this discussed and potentially voted on, bringing regulation closer to reality and further dictating the future of crypto, both in the long and short term. As such, positive crypto market predictions may be hampered by concern over such regulations.
– Stock Market Correlation
It hasn't escaped the attention of many in the crypto space that Bitcoin, and to a lesser extent other cryptocurrencies, have become much more correlated to traditional asset markets in the last few years. The 2016-17 bull run was conducted independently of the wider financial market, but since then the price action has heavily mirrored major indexes such as the S&P 500 and the Nasdaq.
This correlation was at its height during the first half of 2022 but has dropped a little since:
While not definitive, this nevertheless increased correlation points to Bitcoin's shifting narrative as just another kind of asset – one that performs well when times are good and badly in times of financial pressure.
The second half of 2022 could well see this narrative strengthened again as the entire global asset market contracts with a potential recession or even depression on the horizon. If it can manage to outperform these major indexes then we can take that as a sign of strength from Bitcoin as an asset class.
– Continued Adoption of Bitcoin
One positive note on what could be in store for the second half of 2022 is the adoption of Bitcoin. Several people, including Ric Edelman, founder of the Digital Assets Council of Financial Professionals, and BlockFi co-founder Flori Marquez, believe that imminent regulatory clarity will improve the trust and understanding of the crypto industry within the wider population, driving adoption.
Such adoption would be dramatically increased were another country to follow in El Salvador's footsteps and adopt Bitcoin as legal tender, a move that helped drive the huge uptake in Bitcoin's Lightning Network in 2021, continuing a pattern dating back to 2019:
– Web 3.0 Growth
NFTs, the metaverse, DeFi…all these terms were largely unheard of just a couple of years ago, and now the Web 3.0 world is attracting tens of billions of dollars in investment. This drive will only continue in the second half of 2022, with the serious projects taking the time to focus on building out their offerings.
With the hype over prices also gone, one of our crypto market predictions is that we will see better education in Web 3.0 matters during the second half of 2022 as more people take the time to learn about the fundamentals behind the movement and why it is the next iteration of the internet.
– Tether Toppled by USDC?
Circle's USDC stablecoin has been gaining steadily on the market leader, Tether's USDT, for many months now, and the second half of 2022 could see it reach parity. Tether has seen both its market cap and market dominance fall in the past year, with USDC taking more market share away from it on an almost monthly basis:
To put things in perspective, this time last year there was a $38 billion gap in market cap between USDT and USDC. Today, that gap stands at $15.5 billion, and suggesting that this trend continues into the latter half of 2022 is not going to be a very controversial cryptocurrency prediction.
Will Ethereum Outperform Bitcoin?
When it comes to crypto market predictions, who will ultimately triumph between Bitcoin and Ethereum is one that is commonly discussed. While Bitcoin is of course the most famous cryptocurrency, Ethereum is arguably the one that can give us a more optimistic crypto forecast going into the second half of 2022.
This is because it is set to transition from a proof-of-work consensus mechanism to a proof-of-stake one, a move that should see a faster and cheaper blockchain as a result. This narrative, along with large aspects of Web 3.0 being built on it, has led to Ethereum outperforming Bitcoin since the start of 2020:
With the transition to proof-of-stake set to take place in September, there is every reason to think that Ethereum could continue to outperform Bitcoin for the rest of 2022 as well, and could be the moment when the whole crypto market will go up.