Crypto Course 101: The Newest Major of the Digital Age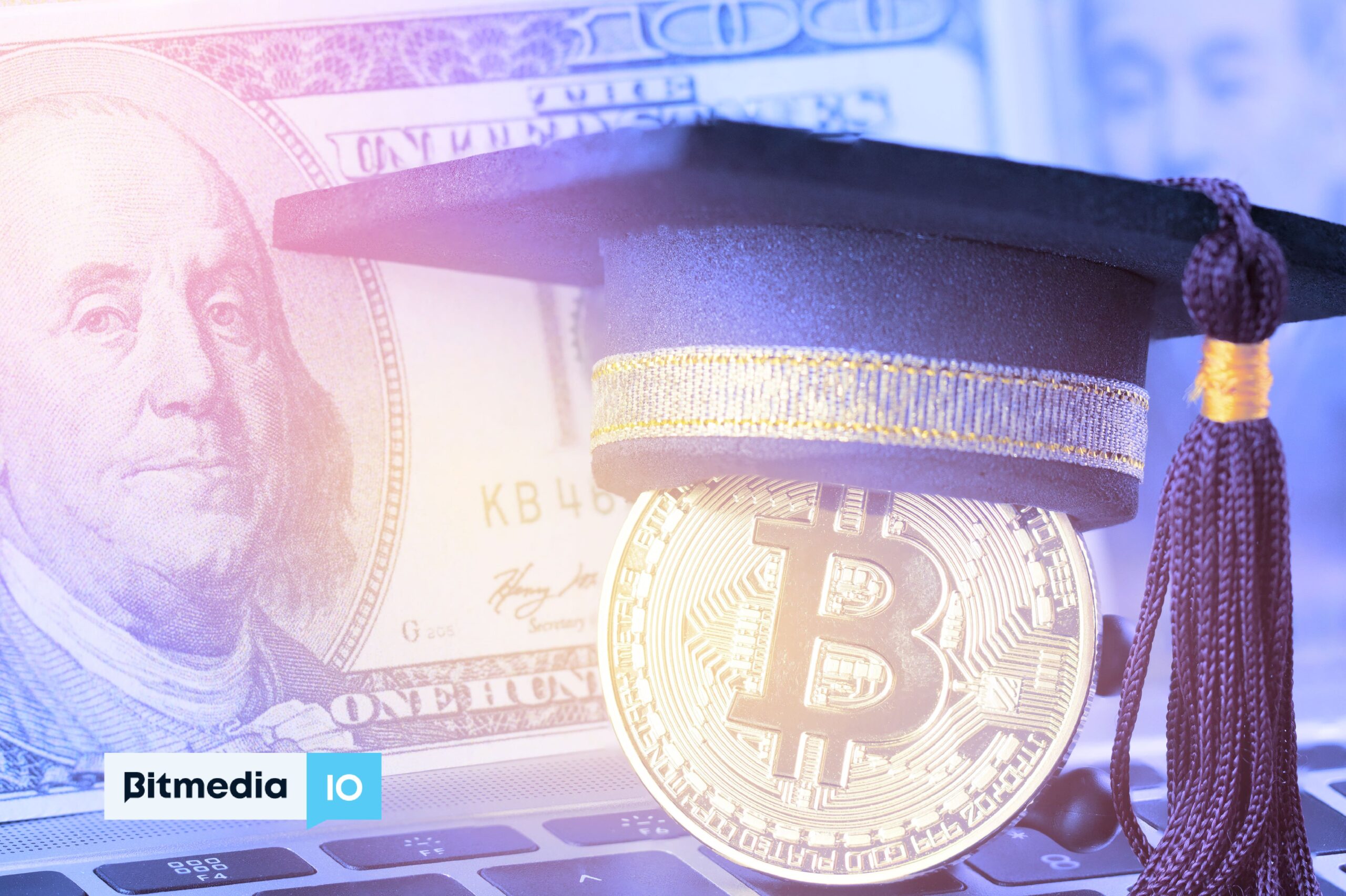 Whales, rug-pulls, hodlers, nodes… do these words ring any bells? For you, maybe, but there is still people that are clueless about cryptocurrencies and blockchain technology, who wish to understand what the fuss is about.
Many crypto enthusiasts that are confident about their knowledge of crypto explored this exciting new asset class almost blindly at the beginning. Blogs, YouTube videos, Telegram and Discord channels were the primary source of information. Some managed to wrap their heads around the idea, some found it too complicated. As these technologies advanced, a growing desire to learn about them emerged. The reasons for this vary: some want to invest in cryptocurrencies, others want to launch their own blockchain-based startups, and many are intrigued by the underlying technology that is shaping the digital future.
Why is Crypto Education Important?
While self-education is also important, it simply does not provide a unified, comprehensive education for those who want to understand the underlying technology and the complexity of crypto markets. When making an investment in the crypto market, one must have at least a basic understanding of blockchain tech and know about possible risks. Yet it may not be suitable for everyone to read technical documentation, whitepapers, or spend hours in social channels full of scammers and "crypto gurus".
Thankfully, top universities worldwide are now offering courses and even entire programs on these subjects. Anyone would agree that learning about crypto from a professor that thoroughly studies this emerging asset-class is preferable over some self-claimed analyst.
12 universities that offer blockchain and cryptocurrency-related courses:
Massachusetts Institute of Technology (MIT)
Harvard Business School
Princeton University
Stanford University
National University of Singapore
University of California, Berkeley
University of Oxford
New York University (NYU)
University of California, Los Angeles (UCLA)
University of Pennsylvania
Duke University
University of Cambridge
These universities offer a variety of courses related to blockchain and cryptocurrencies, including blockchain technology, cryptocurrency economics, cryptography, and decentralized applications. Additionally, there are also many online courses and certifications available from institutions such as Coursera, edX, and Udemy.
Higher Crypto and Blockchain Education Becomes a Reality
Here is a closer look at the universities providing blockchain & cryptocurrency related classes:
MIT: The Massachusetts Institute of Technology was one of the first universities to offer courses on blockchain technology. Their curriculum includes cryptocurrency and fintech.
Harvard: Harvard's Business School has been offering a course on blockchain and cryptocurrencies since 2018. The course focuses on the business implications of blockchain technology and how it can be used to create new business models.
Princeton: Princeton University's Center for Information Technology Policy offers a course on cryptocurrencies and blockchains that explores the technical aspects of these technologies and their potential impact on society.
Stanford: Stanford University's Computer Science department offers a course on blockchain and cryptocurrencies that covers the technical underpinnings of blockchain technology and its applications in various industries.
The National University of Singapore: The National University of Singapore offers a Master of Science in Data Science and Machine Learning that includes a specialization in blockchain technology.
University of California-Berkeley: The University of California-Berkeley's Haas School of Business offers a course on blockchain technology and its applications in finance, healthcare, and supply chain management.
University of Oxford: The University of Oxford offers a course on blockchain and cryptocurrencies that explores the history, economics, and societal implications of these technologies.
The Future of Crypto Education
It is apparent that the blockchain and cryptocurrency hype train is picking up steam as more retail investors and tech-giants show interest. Hence, the demand for education in these fields will keep shooting to the moon. It wouldn't be a huge surprise to see more universities to jump on the crypto bandwagon and start offering courses and programs.
The amount of academic activity in this field will eventually lead to a more healthy crypto ecosystem. Decentralized projects will also heavily benefit from bright minds studying the technology, which in turn, will open up new use cases for blockchain-enabled assets, such as NFTs.
FAQs about crypto education
Q: Can I get a degree in blockchain?
A: Yes, some universities offer entire degree programs in blockchain and cryptocurrency. These programs are usually interdisciplinary in nature, combining computer science, economics, law, and finance.
Q: Where can I study blockchain?
A: Many top universities worldwide offer courses and programs on blockchain and cryptocurrencies, including MIT, Harvard, Princeton, Stanford, the National University of Singapore, the University of California-Berkeley, and the University of Oxford. It is important to note that these courses and programs vary in length, depth, and focus, ranging from short online courses to full degree programs.
Q: What is Crypto University?
A: Crypto University is a term used to describe the growing number of universities offering courses and programs on blockchain and cryptocurrencies. There is no real crypto university that only provides crypto courses, yet. The term is also sometimes used to refer to online courses and educational resources on blockchain and cryptocurrencies.
Final Words
As blockchain and cryptocurrencies continue to make waves in our digital world, the growing demand for education in these fields is a testament to their increasing importance. It's no longer just about being a tech geek or a Wall Street tycoon.
Whether you're looking to invest in cryptocurrencies, start your own blockchain-based business, or simply want to understand what all the hype is about, there has never been a better time to learn about blockchain and cryptocurrencies. With more universities offering blockchain and cryptocurrency courses than ever before, there's never been a better time to expand your knowledge and become a crypto expert.