Last Minute Offer to Get to AWSummit Ibiza!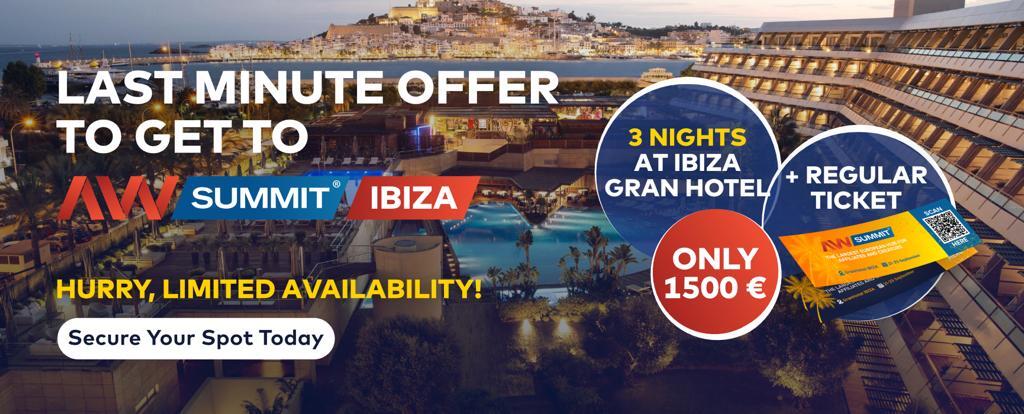 Imagine spending 3 luxurious nights at the iconic IBIZA GRAN HOTEL and gaining access to the hottest events on the island, all for an unbelievable price of just 1500 euros.
What's Included:
✅ 3 Nights at IBIZA GRAN HOTEL
✅ Regular Ticket to the Event
Price: Only 1500 Euros
With your regular ticket, you'll have access to:
The AWSummit Conference & Networking
Access to Meet Market
Over 25 Quality Speeches and Panels
The ability to contact other attendees
Late Night Networking & MeetUp
Plus, there are other exciting upgrades available to enhance your experience even further.
Don't miss out on this chance to experience Ibiza like never before and be part of the most expected networking event for affiliates and creators.
Secure Your Spot Today!
To book your spot or inquire about this exclusive offer, please reply to this email or contact Laura at [email protected]. Our team is here to assist you every step of the way.
Start packing your bags and get ready for the adventure of a lifetime! Ibiza is calling, and your dream getaway awaits.
*INSERT BUTTON* " SEE MORE" : https://www.awsummit.com/events/ibiza/main/