TOKEN2049 Singapore Report. Part1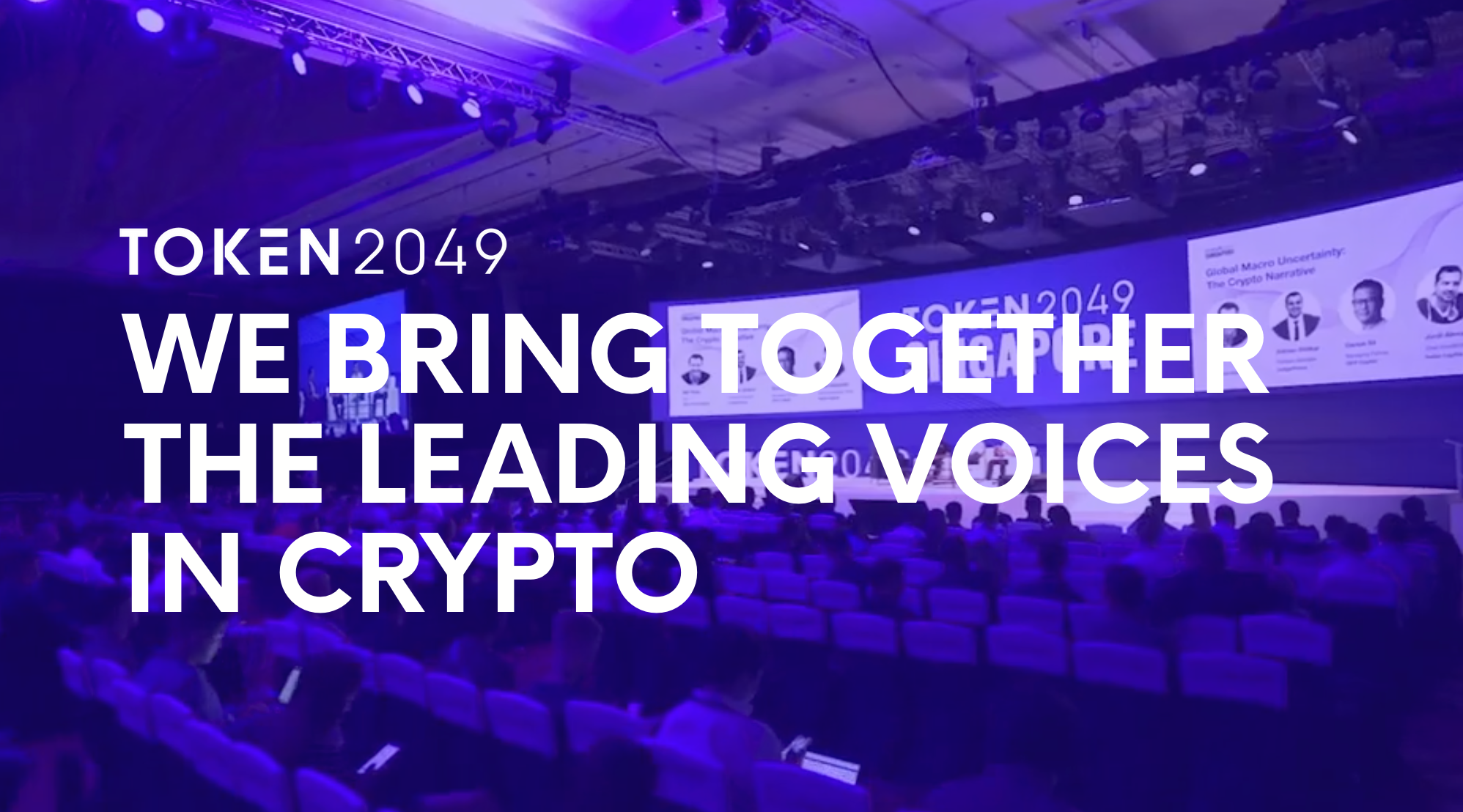 🚀 TOKEN 2049 — Two days of pure crypto-magic at the Sands Exhibition and Conference Center in Singapore! For the Bitmedia team, it was more than just a conference where we showcased our company. It was an immersive experience filled with productive networking, engaging discussions, valuable partnerships, and numerous fruitful meetings.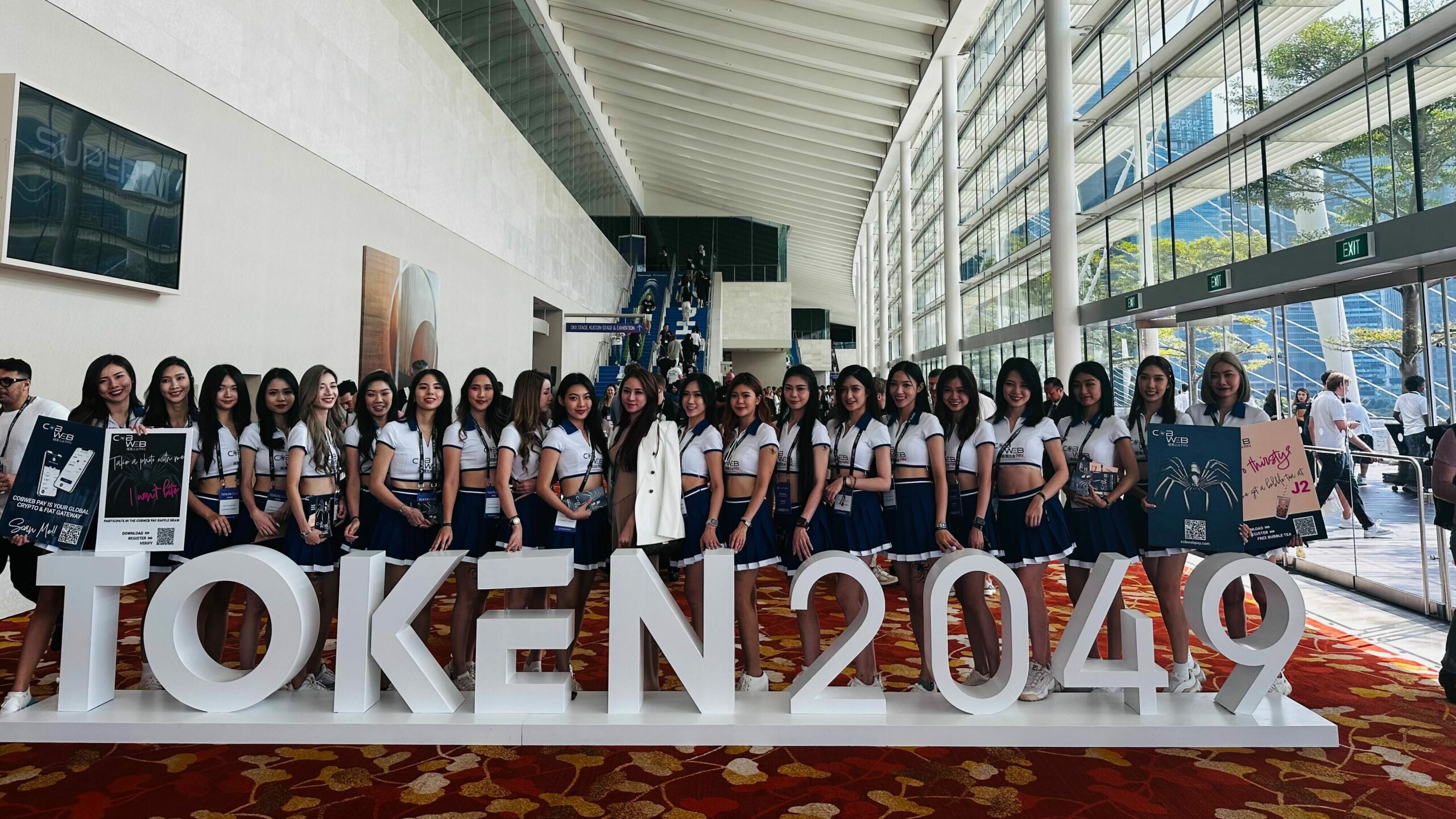 What is Token2049?
TOKEN2049 is the premier crypto event, organised annually in Singapore, where founders and executives of the leading Web3 companies share their view on the market.
This conference revolves around the most cutting-edge ideas, technologies, innovations, and the simplification of web3 and blockchain across various aspects of our lives.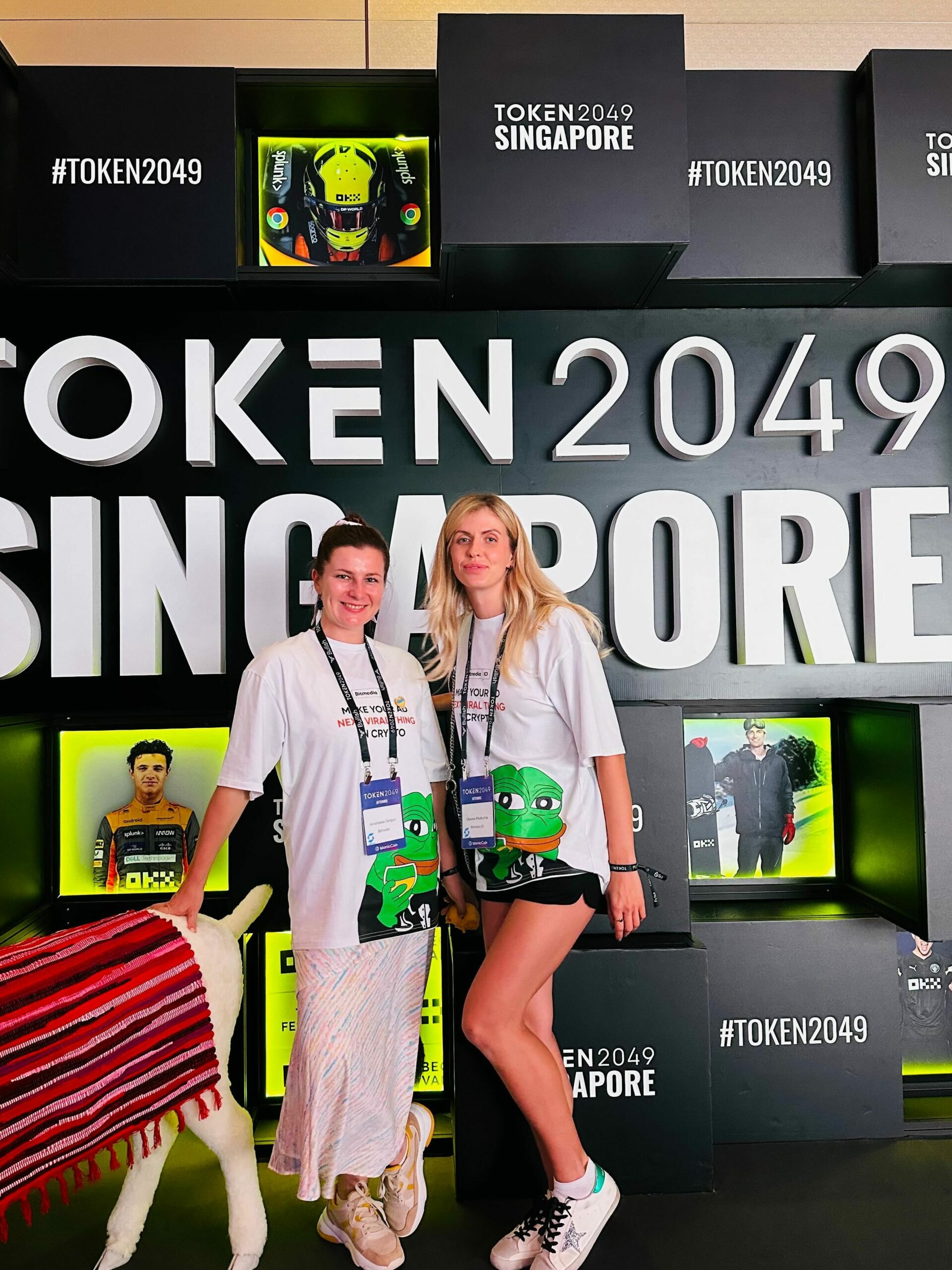 🎙️ This year's impressive lineup of speakers includes industry titans such as Changpeng Zhao, CEO of Binance; Daniel Ricciardo, Scuderia AlphaTauri Formula 1 Driver; Jeremy Allaire, Co-Founder and CEO of Circle; Sam Altman, Co-Founder of Worldcoin and CEO of OpenAI; Jenny Johnson, CEO of Franklin Templeton; Sandeep Nailwal, Co-Founder of Polygon; and Cameron and Tyler Winklevoss, Co-Founders of Gemini. And that's just the tip of the iceberg, as many other industry leaders are gracing the stage at this pivotal convention.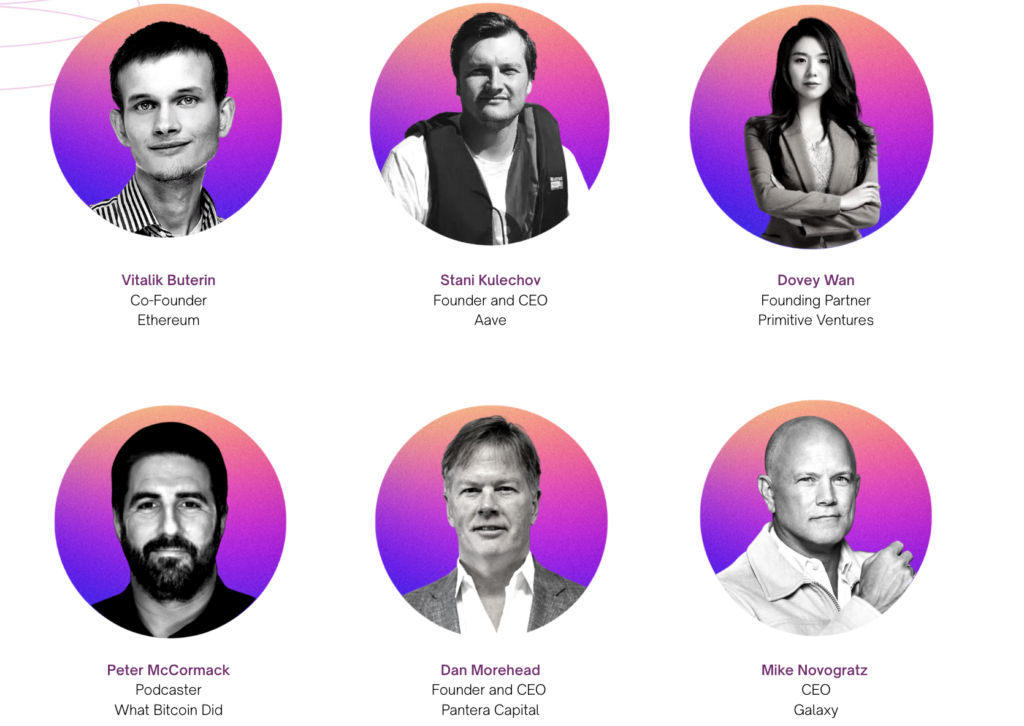 📈 TOKEN2049 Singapore has broken records with its remarkable number of attendees and sponsors. According to Alex Fiskum, Co-Founder of TOKEN2049:
We are thrilled to announce that TOKEN2049 is gearing up for its most monumental event to date. With over 10,000 attendees already confirmed, TOKEN2049 Singapore is set to be an unforgettable gathering of the global crypto community. This unique convergence of the global crypto ecosystem promises fantastic networking opportunities for all participants. We are incredibly excited!
We met many existing bitmedia partners, as well as crypto industry leaders. We will talk about some projects in our blog
Crypto exchanges:
OKX
As one of the largest exchanges in terms of trading volume, OKX is renowned as a comprehensive cryptocurrency marketplace. It goes beyond merely offering spot trading and derivatives exchanges. With features like margin trading, bridges, mining pools, cloud services, decentralized options through OKXChain, loan services, broker options, and more, OKX stands out as one of the most versatile exchanges available. Additionally, they provide an educational platform designed to help users gain knowledge about exchanges and trading in general. In summary, OKX offers a complete set of tools suitable for beginners while also catering to the needs of advanced traders with a wide range of options.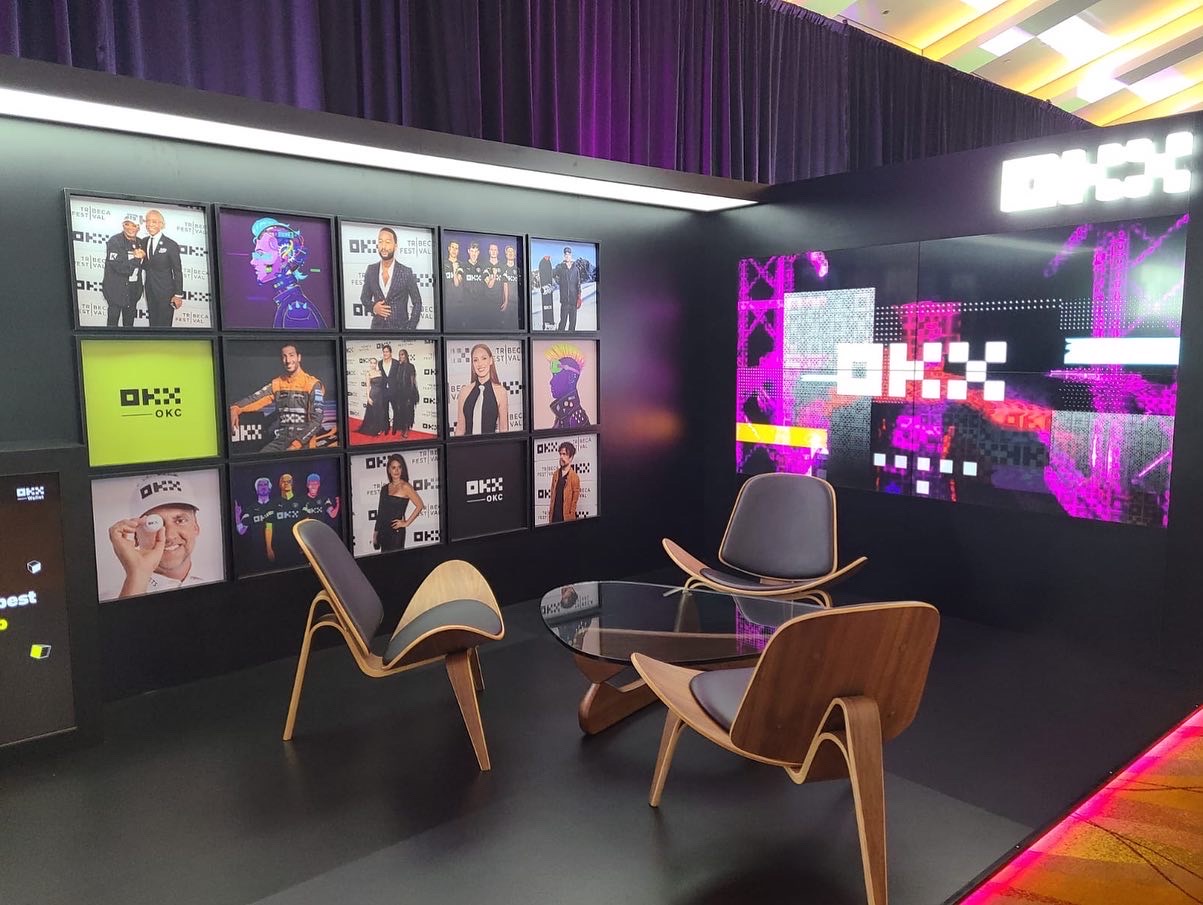 BYBIT
Bybit, established in March 2018, is a cryptocurrency derivatives exchange headquartered in Dubai. Its services are accessible to traders in over 100 countries globally. Bybit's core offering revolves around perpetual contracts, covering cryptocurrencies like Bitcoin, Ethereum, and XRP. However, its offerings extend beyond these assets. This cryptocurrency derivatives trading platform stands out for its advanced tools, including leveraged trading and perpetual contracts, catering to a range of digital assets, notably Bitcoin and Ethereum. Additionally, Bybit boasts a user-friendly interface, diverse charting options, and a comprehensive array of order types, making it suitable for both newcomers and seasoned traders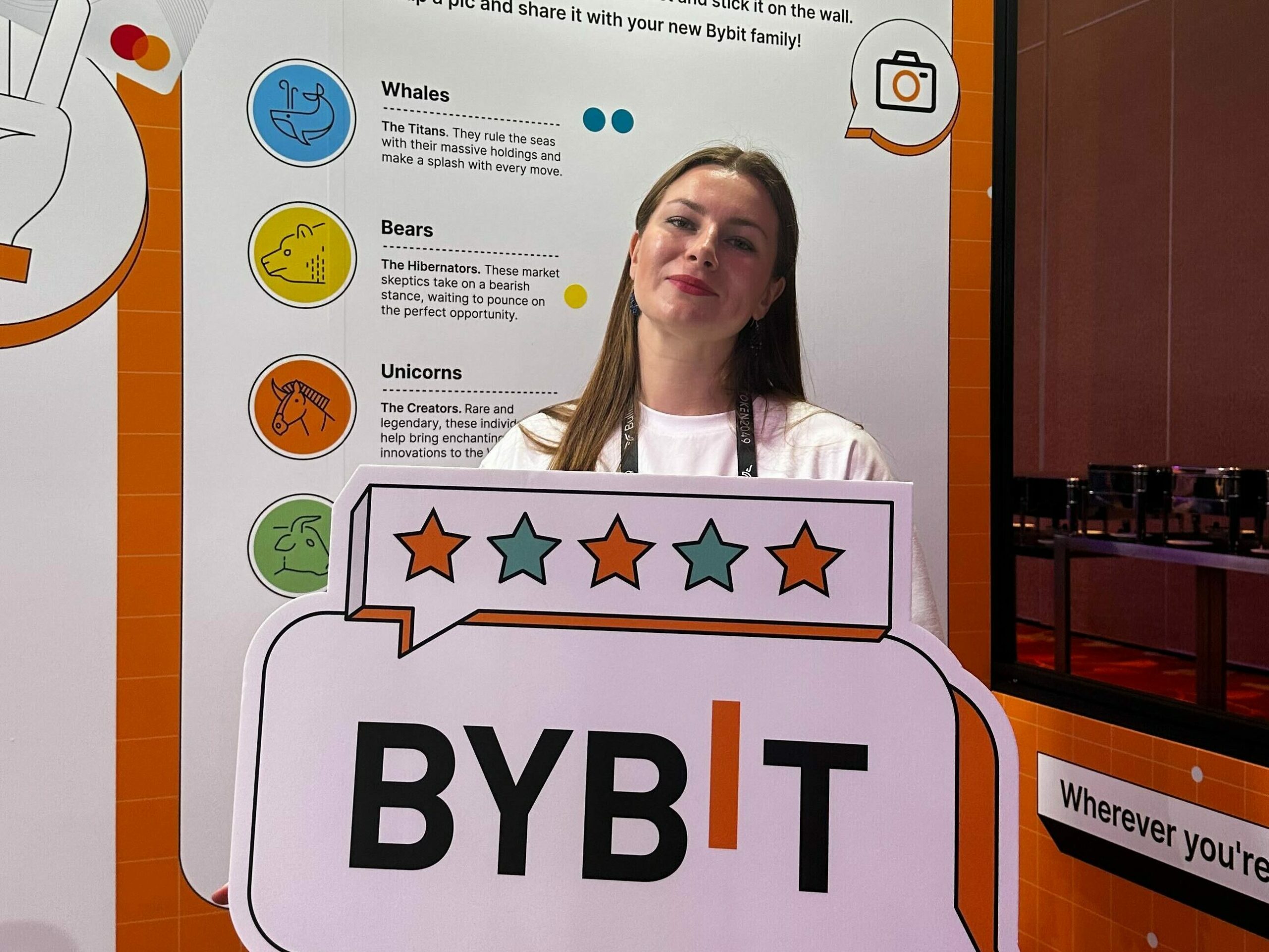 WhiteBIT
WhiteBIT Exchange stands as one of the largest cryptocurrency exchanges in Europe, making a significant mark in the market. Founded in Ukraine in 2018, it has amassed an impressive user base of over 4 million individuals. Notably, WhiteBIT proudly holds the position of the official crypto exchange partner for FC Barcelona, one of the world's most renowned football clubs.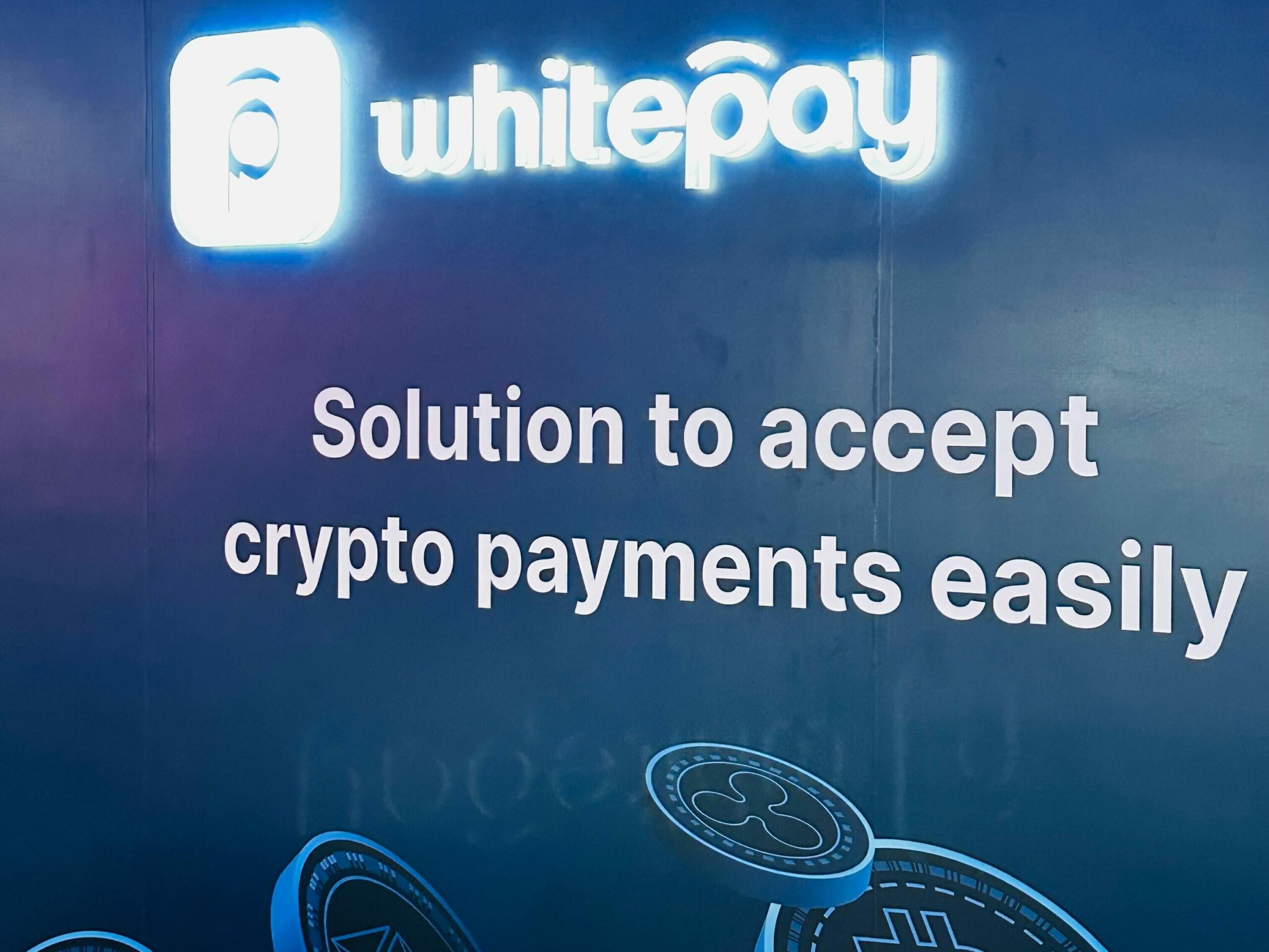 WhiteBIT offers a comprehensive experience to its users, encompassing a mobile app available for both iOS and Android, along with its web platform. This broad accessibility enables traders to tap into a diverse array of digital assets, with more than 270 options across 350+ trading pairs, including margin trading and futures.
Moreover, WhiteBIT caters to convenience by accepting deposits in 10 different fiat currencies, including USD, EUR, and GBP. In addition to its extensive cryptocurrency offerings, WhiteBIT introduces its WhiteBIT Token (WBT), delivering various advantages to users. The platform also features the WhiteBIT Earn program, enhancing the overall experience.
Whether you're an experienced trader or just starting out, WhiteBIT appears to be a compelling option to explore for your cryptocurrency exchange needs.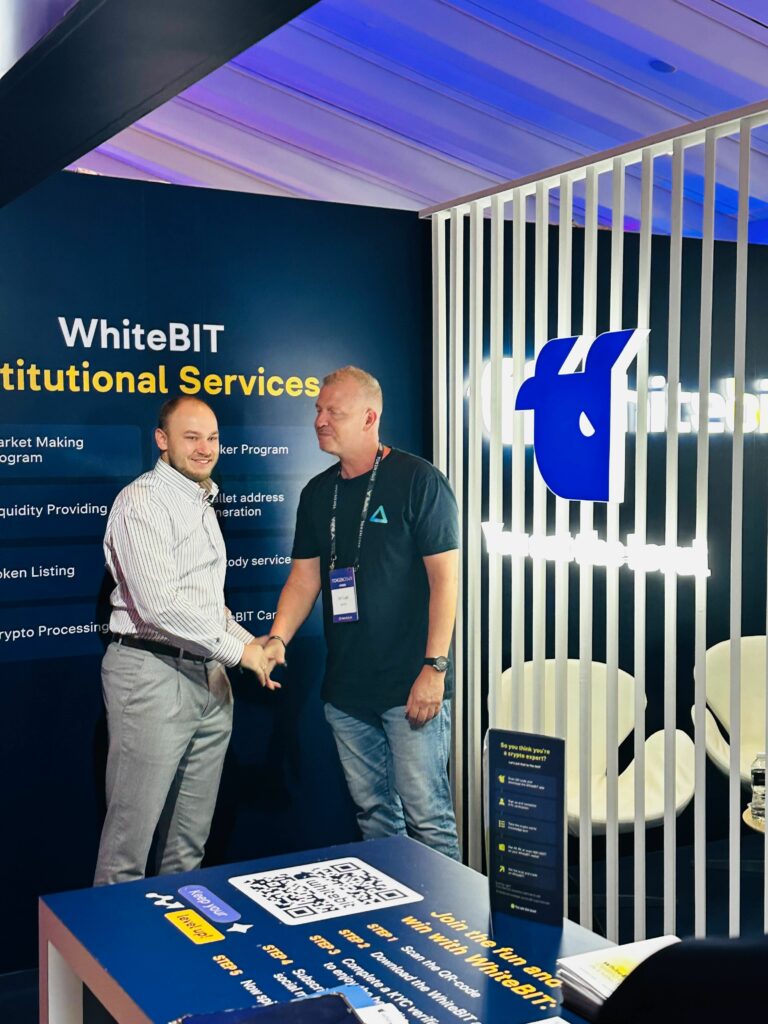 BitMex
BitMEX is a cryptocurrency exchange that has been a long-standing player in the crypto space. Originally, it began as a margin trading platform and has since expanded its offerings to include a spot trading platform. Despite encountering a few technical hiccups in the past, BitMEX remains a favorite among traders for its user-friendly interface and transparent pricing structure.
One notable feature of BitMEX is its mobile app, which facilitates trading while on the go, catering to the needs of modern traders. What sets BitMEX apart from many other exchanges is its unique offering of 100x leverage. In practical terms, this means that for every Bitcoin (BTC) you hold, you can employ leverage of up to 100x, allowing you to trade as if you had 100 times the amount of Bitcoin in your possession. This feature can be appealing to traders seeking the potential for amplified gains, although it also carries increased risk due to the magnified exposure to market fluctuations.
ZORIX
ZORIX, a licensed cryptocurrency exchange and digital wallet operator with a presence in Slovakia and Lithuania, has made a significant impact in the cryptocurrency arena by successfully raising a substantial amount of funds in its recent angel investment round. This funding round attracted a diverse range of investors, including those from the broadcast media industry, a listed company in Malaysia, and the launchpad platform Coresky. This diverse investor base reflects a high level of confidence in ZORIX's vision and potential.
With licenses in both Slovakia and Lithuania, ZORIX leverages cutting-edge artificial intelligence to provide top-tier transaction authentication. The platform prioritizes security through the use of secure cluster storage, ensuring traceability for all actions to meet stringent security standards. Furthermore, regular audits and third-party defense mechanisms are in place to bolster the platform's commitment to security. User fund security is a top priority, and ZORIX utilizes third-party custodial wallets to enhance protection.
ZORIX's ethos revolves around transparency and fairness, with the aim of making cryptocurrency accessible to a broad audience. Founded in 2022 by David Pan and Dilys Cheng, ZORIX offers a range of services including spot trading, Initial Exchange Offerings (IEO), Earn, CTC (Crypto to Crypto), Dual Investments, and derivatives, providing a comprehensive cryptocurrency trading and investment platform.
BitGet
Bitget, established in 2018, has emerged as a prominent player in the cryptocurrency exchange landscape, renowned for its diverse range of crypto trading products and competitive fee structures. At the helm of Bitget is Gracy Chen, guiding the platform towards excellence. Bitget facilitates trading in a wide variety of cryptocurrencies, spanning both spot and futures markets.
This leading cryptocurrency platform, Bitget, is designed with a primary focus on delivering secure and comprehensive trading solutions to its users. Its distinctive emphasis on social trading has propelled its popularity, drawing in over 8 million users, 1.1 million followers, and a community of more than 55,000 professional traders from across 100 countries. As a testament to its success, Bitget currently holds a prominent position among the top five derivatives exchanges in terms of total trading volume, as recognized by CoinMarketCap and CoinGecko.
One of Bitget's standout features is its One-Click Copy Trade, a pioneering solution in the realm of social trading. This innovative offering has attracted a substantial community of over 55,000 professional traders, with approximately 1.1 million followers benefiting from their expertise and insights.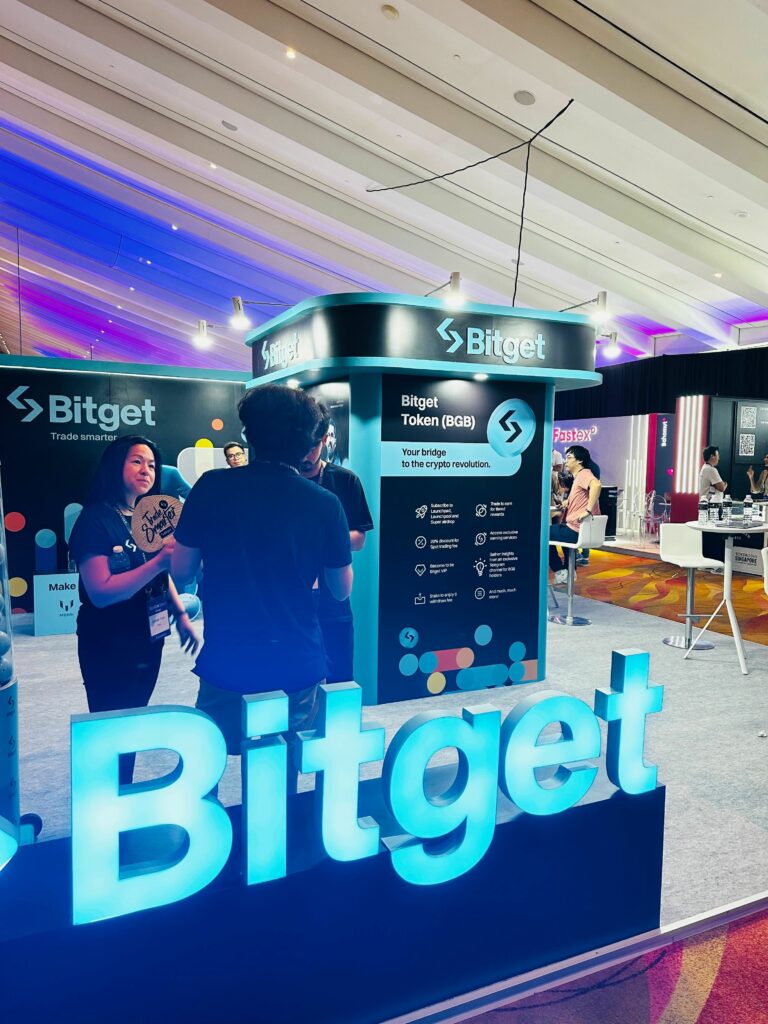 In the next report from Token2049, we will tell about other participants of the conference. Web3 games, new NFT projects and startups… There will be a lot of interesting things!