Malta A.I. & Blockchain Summit will shake crypto community this November!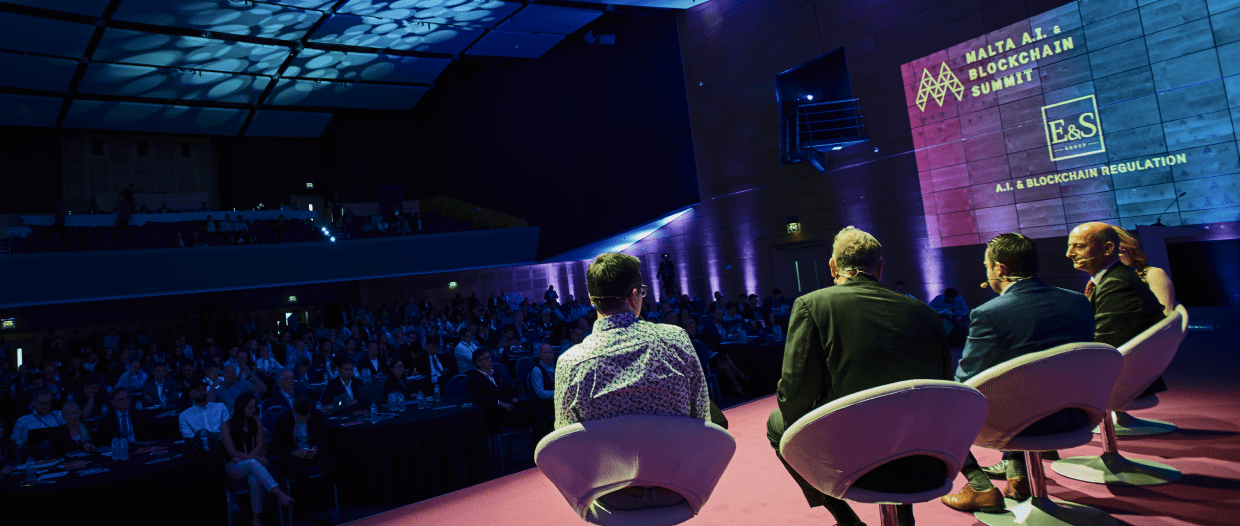 We proudly inform you that Bitmedia is an official media partner of an upcoming event Malta A.I. & Blockchain Summit, that expects to break the records of attendances within blockchain industry!

Malta A.I & Blockchain Summit is a bi-annual expo covering topics related to the global sectors for blockchain, A.I. Big Data, IoT and Quantum technologies. The event includes conferences hosted by globally renowned speakers, workshops for industry learning and discussion, an exhibit space accommodating more than 400 brands and much more.

If you don't know where you want to be on November 7th-8th, then you should be at Malta A.I. & Blockchain Summit! If you have any plans on that date – you better cancel them and be there anyways, because it's an event that just can't be missed!

The summit will take place at InterContinental Arena Conference Centre and expects more than 10,000 attendees, 400 sponsors and exhibitors, 1500 investors and 200 top quality speakers, coming from more than 80 countries worldwide. You can expect fresh and exclusive info on workshops from VIP speakers Bobby Lee, Roger Ver, Tim Draper, Tone Vays and many more. Besides all the valuable information you'll get from the stage – Malta A.I. & BlockChain Summit is a huge platform for networking! With crypto crowd that large, important connections are what is going to happen there.

If you are a business owner – you can still apply for A.I. Start up Village, which gives a chance to win a cash prize for implementation of the best ideas to your product.
The summit will also be holding prestigious Awards ceremony at the start of the event and there will be an incredible closing party for everyone who wants to settle down once all business has been concluded.

Malta is known as the "Blockchain Island" and the summit will be the center of it, so you can take your part in shaping the future of crypto, by simply attending the event.

We can't wait for the summit to start, Bitmedia team will be there too! So we would love to catch up with you and have a chat about future of Crypto and all the topics that would be discussed on the stage.

Be there or be square!