Epic Web3 Conference: Learn best strategies and tactics for Web3 growth 🔥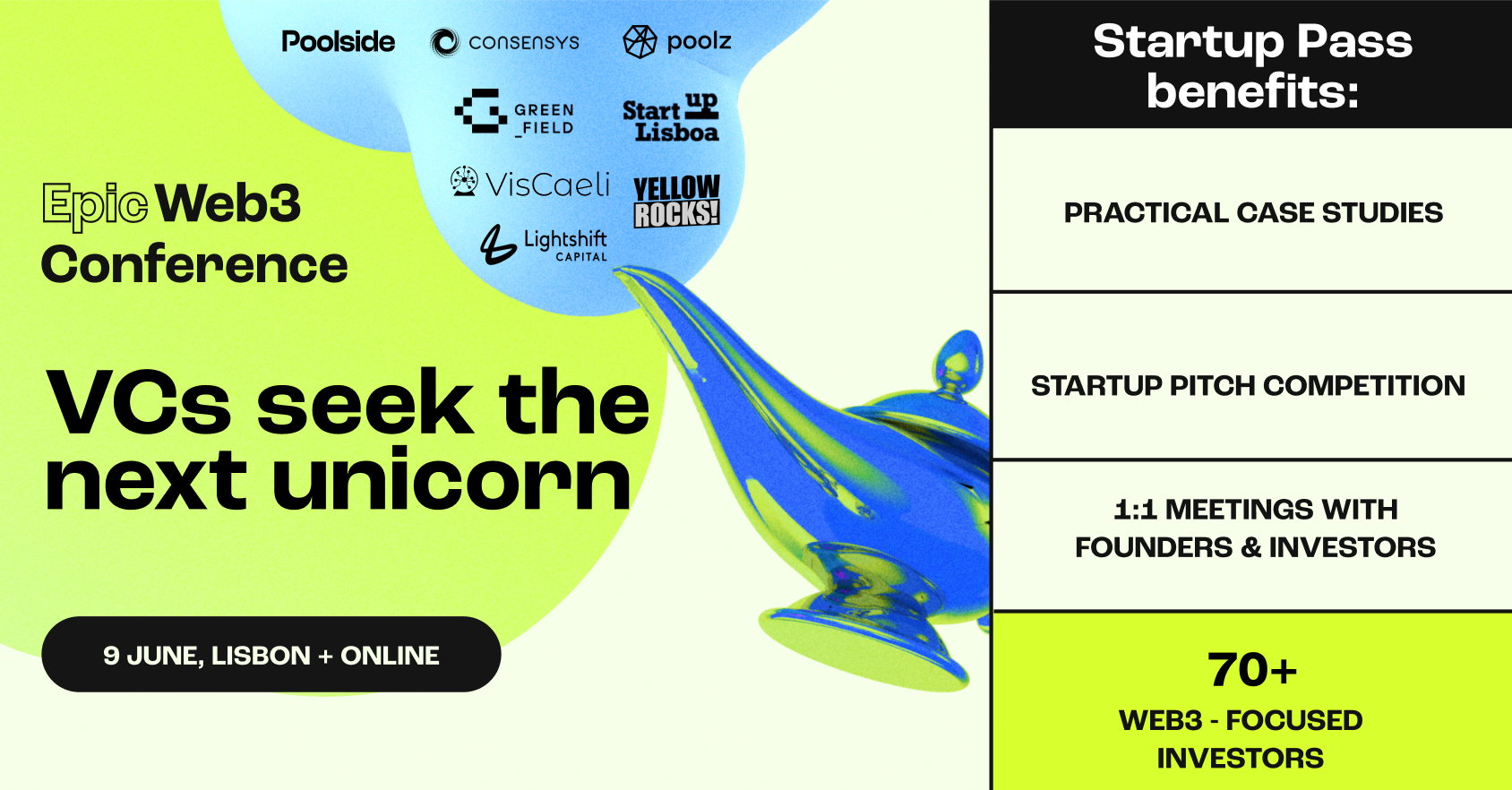 Do you want to hear from people working at leading Web3 brands such as ConsenSys, Polygon, Binance, Ledger, Uniswap, POAP and more?
Then join the Epic Web3 Conference to:

— Attend 20+ keynote speeches;
— Network with seasoned Web3 experts
— Get consultations with VCs
— Get pro tips at Startup Pitch Roast
— Enjoy the fun-filled party and Lisbon overall!
The best part? As partners, we've got a 10% discount for you. Use the promo code BITMEDIA10 at the checkout to get a discounted ticket. But don't wait too long, as prices increase every Friday!
Mark your calendar for June 9th in Lisbon, as it's going to be legendary!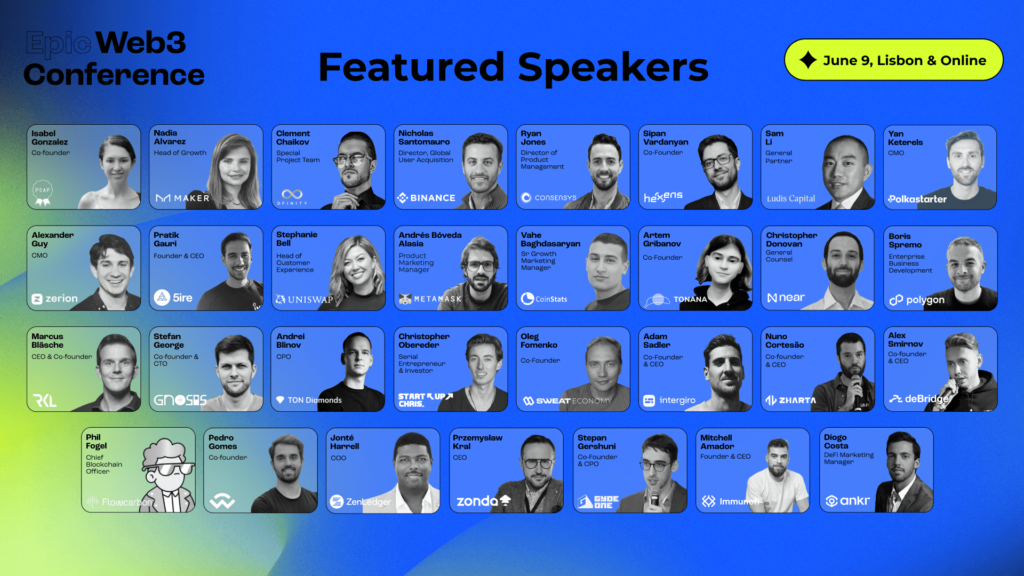 Why you have to be there:
— Great line-up. Speakers from POAP, Binance, Polygon, Uniswap, Kedger, Zerion, and other cutting-edge companies are waiting to meet you in person!
— Only practical knowledge. Web3 brightest minds will present the most valuable keynote speeches — only growth, no fluff.
— Startup Pitch Competition. Get a chance to present your project to a curated VC jury and get in touch with potential investors.
— Startup Pitch Roast. Top VCs give pro tips to 3 selected startups, roast their pitch decks, and answer your questions!
— Startup & VCs 1:1 speed meetings. Receive valuable advice from industry decision-makers
— Сonsultations from founders and builders. Network with Web3 leaders and seasoned experts to get feedback and help
Apply the discount BITMEDIA10 to get 10% off all ticket options (except online). Looking forward to meeting you at the conference!
Get a Discount!