Bitmedia 2018 NY statement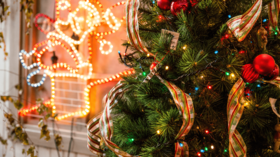 Christmas and New Year is a great time for celebrations, but it is also a very good time to summarize the year and define new goals.
We in Bitmedia have managed to follow trends and developments of crypto and Adtech markets.
Despite the major decline in crypto, we have succeeded in making our system more up to date to modern digital advertising standards.
Let's make an overview of the 2018's goals our super team has achieved:
Fiat payments
Starting 2018 all our advertisers can pay with fiat for their ads. Fiat is automatically converted into BTC, which automatically allows for smarter ad spending in case of a BTC price decline. Credit card payments from any country are available now starting from USD 100.
Moreover, all eurozone based advertisers are free to pay for their ads by means of SEPA transfers. We are more than flexible in terms of payments now.

Video ads
2018 allowed us to launch video ads in Bitmedia platform. It was a long path to launch those, but we are happy to serve them within our network. At the moment Bitmedia has a limited number of publishers to run video ads in their ad blocks, but soon the number of websites with video ads will increase. As for the advertisers, our team helps in the set-up process of video ad campaigns, so in order to start one, connect our team of experts and we'll arrange all at best for you;)

IAB membership
Aiming to keep up with the latest standards in the industry we have become a part to one of the largest digital advertising communities – IAB. Bitmedia team is planning to be actively engaged in the activities of the IAB and of course, we strive to make out own contribution to the organization by means of our blockchain research.

Partnerships with large crypto media outlets
In 2018 we have started negotiations with the leading news providers for blockchain and crypto industry. At present we can boast with synergies with Bitcoinist, NewsBTC, Coinspeaker and there are many more to come!

Improvements in ad performance tracking and in anti-fraud system
This year we have spent a decent amount of time helping our advertisers optimize their ad campaigns. We have checked numerous analytics accounts, created dozens of whitelists for different types of crypto businesses. We have embedded a UTM builder to help you create correct links to your ads, improved our traffic check algorithms and we have equipped our team with all necessary stuff to help you with optimization. This means that we are longing to help you with your ad performance next year, all you have to do is ask us!

Presence in global crypto events
London, New York, Los Angeles, Berlin, Zug, Zurich, Lisbon… in 2018 we were there to attend all major crypto and tech conferences! We have made it spread a word about Bitmedia, network with top crypto people and modern influencers, find new partners and share our experience with fellow colleagues.

And we're not gonna stop!
Next year we promise to work harder and to perform much better. In 2019 we pledge to:
Turn Bitmedia to an open marketplace;
Significantly expand our publisher network;
Launch a new smart bidding system to make ad spending more efficient, while publisher revenues more transparent;
Release brand new stat formats to optimize ad campaigns;
Create tools to help publishers analyze their traffic and get the most of Bitmedia.
And of course, we promise that we will…
Keep expanding our advertiser and publisher networks;
Be more meticulous when it comes to the needs of our clients;
Provide you with better and highly competitive traffic in crypto.

And be overall better than we were last year!
We are happy to work with you and we want to wish you a happy and successful New Year!
Yours truly,
Bitmedia Team