The Potential for Asian crypto influencers and Bloggers to Drive the next bull run in Crypto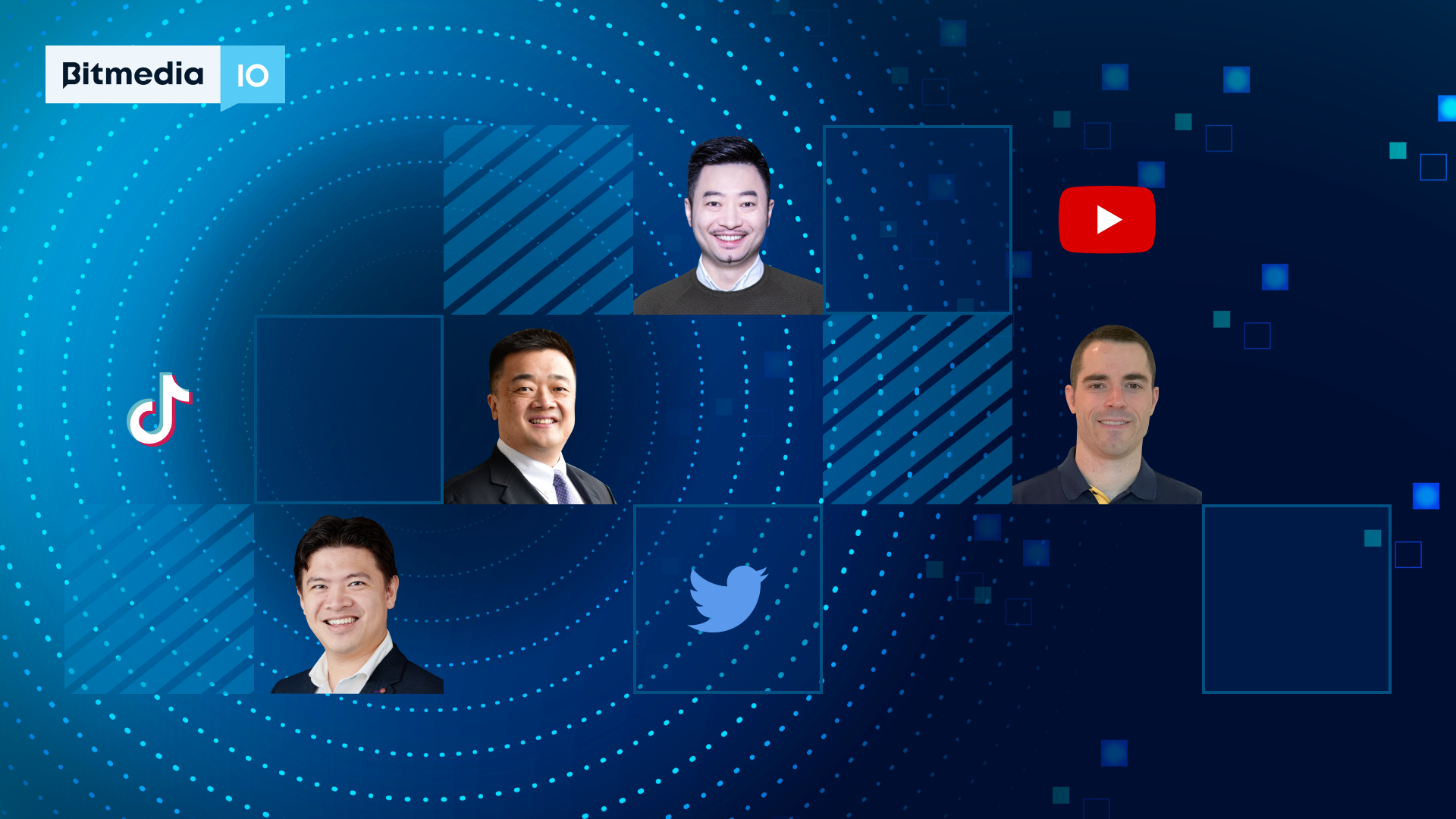 The Asian crypto influencer market is expected to play a critical role in the crypto adoption process and fuel the next crypto bull run. In this piece, we will discuss the advantages of partnering with crypto industry thought leaders, examine in detail the factors that could drive the next bull run in the Asian crypto market, and highlight the most popular Asian influencers. We'll also discuss the easiest way to take your project to new heights with crypto influencer marketing in Asia.
Advantages of Asian crypto influencers on the Asian crypto market
Every day, new cryptocurrency projects are being launched in the Asian market, making it challenging even for experienced investors to keep up with potentially profitable coins or projects. The Asia-Pacific region is expected to dominate the market until 2030, primarily due to the increasing number of cryptocurrency exchange platforms in developing countries such as India and China, which will boost the region's market growth. Furthermore, the rising awareness of cryptocurrencies in the region is anticipated to provide significant growth opportunities for the market. According to Chainalysis, crypto activity in South and Central Asia has grown by over 706% in 2021.
Influence marketing is becoming an increasingly popular strategy in which opinion leaders in online communities are used for marketing and communication purposes. As per the report of Statista Advertising & Media Outlook, influencers are gaining significant importance in the advertising market. The count of people being impacted by influencers is progressively increasing. In the United States and China, robust social networking and application ecosystems for crypto influencers are already in place. With more people getting influenced by opinion leaders, it is anticipated that by 2026, the number of Indian influencers will almost catch up to the Chinese market, which is already enormous.
In the present day, crypto influencers in Asia have emerged as the most rapidly growing customer acquisition channel through social media platforms such as YouTube, Twitter, Instagram, Facebook, and Medium. In the crypto industry, influencers hold a significant role, and working with them has become a standard marketing strategy for any project. They have the power to set trends and influence public opinion. Information disseminated by influencers is trusted more than traditional media sources. People seek their advice and recommendations and tend to make purchases based on their endorsements. By collaborating with influencers, projects can gain access to a vast audience base and leverage their content to promote their products.
It is reasonable to expect that numerous investors will depend on the information provided by opinion leaders. According to the most recent Statista data, influencers reach 1.7 billion users in China alone in 2022. Nevertheless, collaborating with bloggers is not as straightforward as it may appear at first glance.
There are several obstacles that could impede your efforts to collaborate:
Getting a response from bloggers for collaboration is the first hurdle, and only a few bloggers respond to marketing emails. This difficulty is compounded by the fact that the more influential a blogger is, the more challenging it is to grab their attention.
Determining the effectiveness of cooperation is a challenge because it can only be tracked with personalized discounts, promotional codes, or links with UTM parameters, which are not suitable for every product in the crypto industry.
The cost of working with top cryptocurrency influencers can vary significantly, depending on the number of followers the blogger has. This can make influencer marketing an expensive undertaking, and companies must consider the costs before deciding to pursue this marketing strategy.
Currently, influencer marketing agencies have taken on the task of managing collaborations with bloggers. They offer a complete package of services, including selecting appropriate opinion leaders, drafting agreements, and ensuring that all conditions are met. This is a quick and secure method to identify suitable bloggers, with the agency serving as a transactional guarantor.
Key factors that could drive the next bull run in the Asian crypto market
Asia has emerged as a dominant power in the cryptocurrency market, with a large and expanding user and investor base. Asian countries are leading the way in terms of overall adoption of cryptocurrencies, with Vietnam, India, and Pakistan ranking first through third, according to the Chainalysis Global Cryptocurrency Adoption Index 2021. Here are some other noteworthy factors that may trigger the upcoming bull run in the Asian cryptocurrency market.
– Increased institutional adoption
Increased adoption of cryptocurrencies and blockchain technology by traditional financial institutions and corporations is a significant factor that could drive up demand and prices for cryptocurrencies in the Asian market. This is due to countries legalizing and regulating cryptocurrencies, making it easier for institutional investors to invest in this asset class.
One such country is Japan, where cryptocurrencies are legal under the Payment Services Act. The law defines "crypto-assets" as payment methods that are not denominated in fiat currency and can be used to pay unspecified persons. There are no restrictions on owning and investing in cryptocurrencies.
Similarly, Singapore classifies cryptocurrencies as property but not legal tender, and the Monetary Authority of Singapore (MAS) licenses and regulates exchanges under the Payment Services Act (PSA). Singapore is considered a safe haven for cryptocurrencies because long-term capital gains are tax-free.
– Government support and favorable regulations
Supportive governments can play a vital role in creating a favorable environment for the growth of the cryptocurrency and blockchain industry. Countries such as Singapore and South Korea have invested heavily in blockchain research and development, creating regulatory frameworks that promote innovation and investment.
Singapore has emerged as a leader in blockchain adoption, with the government investing heavily in blockchain R&D. The Monetary Authority of Singapore (MAS) has partnered with private blockchain companies in Singapore and overseas, launching initiatives like Project Guardian, Project Ubin, and Project Dunbar. These projects aim to utilize blockchain technology for payments, tokenization of securities, and financing of cross-border trade. While monitoring and mitigating risks, the primary goal of MAS is to facilitate technological innovation.
In South Korea, various government agencies support blockchain technology. For instance, according to Seoulz, an independent digital media resource in Korea, the Ministry of Science and Technology (ICT) has pledged to invest over $380 million in blockchain R&D over six years (2021-2026). The Korea Internet Security Agency (KISA) provides support for blockchain-related projects through its $9 million fund. The National IT Industry Promotion Agency (NIPA) also offers a $5 million fund for blockchain startups and businesses.
– Growing interest among retail investors
With the rise of social media and the internet, retail investors now have more access to information and can invest in cryptocurrencies more easily than ever before. This growing interest in cryptocurrencies could lead to an increase in demand and prices for these assets.
A recent report from Chainalysis on cryptocurrency geography indicates that six Asian countries are among the top 10 countries in the world for mass adoption of cryptocurrencies.
In countries like the Philippines, Vietnam, India, Pakistan, Thailand, and China, cryptocurrencies are used for sending money transfers, preserving savings during fiat currency volatility, and meeting other unique financial needs in their economy, the report states.
– Economic uncertainty
During times of economic uncertainty, some investors view cryptocurrencies as a secure investment asset. As various Asian countries grapple with economic challenges like inflation and political instability, investors may turn to cryptocurrencies as a means of safeguarding their wealth. Adoption of cryptocurrencies as a store of value and investment asset continues to gain ground in Asia.
According to Cointelegraph, a 2021 survey by Independent Reserve, revealed that 43% of Singaporeans across all age groups owned cryptocurrencies. In 2022, another survey conducted by the same company indicated a high level of public interest, trust, and confidence in the future of cryptocurrencies and blockchain. As per the survey, 58% of respondents considered Bitcoin to be an investment asset and a store of value.
– Technological advancements
The growth and evolution of blockchain technology could lead to new applications and use cases, spurring demand for cryptocurrencies. Asian countries, with their thriving technology industries and skilled workforce, are well-positioned to play a significant role in driving innovation in this space.
China has emerged as a leader in this area, with the creation of a blockchain-based service network (BSN) that aims to make it easier for companies to deploy blockchain technology. The BSN has integrated six major decentralized blockchains, including Tezos, NEO, Nervos, IRISnet Cosmos, Ethereum, and EOS. Additionally, the BSN has also added the Polkadot internet protocol, the decentralized cloud data startup Oasis, and the Chinese Bityuan project to its network, according to Coindesk. By leveraging the storage, bandwidth, and other resources provided by the BSN, developers on these public networks can easily run nodes and applications.
How Asian crypto influencers and bloggers can play a crucial role in crypto adoption process
The role of Asian crypto bloggers and influencers is crucial in promoting the adoption of cryptocurrencies in the region and contributing to the growth and success of the crypto industry. Their influence can be attributed to the crypto adoption process through their roles as:
Asian crypto bloggers and influencers can educate their followers on the potential of blockchain technology, increasing public awareness of cryptocurrencies and reducing apprehensions associated with their use.
Highlighting the increasing number of practical applications of cryptocurrencies can increase interest in the technology and its adoption.
Asian crypto influencers can play a pivotal role in shaping the regulatory environment for cryptocurrencies in their respective countries by advocating for the benefits of blockchain technology and promoting its regulation.
By sharing their knowledge, experience, and opinions, influencers can help build trust in cryptocurrencies, promote adoption, and create a more stable and predictable environment for the crypto industry to flourish.
Influencers can also teach new crypto investors about trending cryptocurrencies, comment on news about cryptocurrencies, and provide influencer marketing services to crypto startups.
Staying updated on the latest news and trends in the blockchain technology market can help influencers stay informed about the latest changes and innovations in the market.
Influencers can inform people about the benefits and risks of cryptocurrencies, how to use them, and how they can be used in everyday life, increasing understanding and awareness of cryptocurrencies and their potential uses.
Cryptobloggers have a significant impact on investment decisions, particularly in the cryptocurrency market. Their experiences, opinions, and insights play a crucial role in shaping investor behavior and guiding investment decisions.
Five biggest names in Asian crypto market – famous influencers to follow
The Asian cryptocurrency market has witnessed the emergence of several influential figures who have played a significant role in shaping the industry's growth and development.
Roger Ver, also known as the "Bitcoin Jesus," who has been actively involved in the crypto market since 2011 and is a strong advocate for Bitcoin Cash adoption and decentralization.
Da Hongfei, the founder of NEO, is another influential figure in the market who is known for his expertise in blockchain technology and his role in promoting the adoption of decentralized applications in the region.
Joseph Young, a well-respected cryptocurrency journalist and analyst, has been covering the industry for over five years and is known for his insightful analysis of market trends and unbiased reporting on the crypto market.
Bobby Lee, the co-founder of BTCC, one of the largest cryptocurrency exchanges in China, has also played a significant role in shaping the Asian crypto market. He is widely recognized for his expertise in blockchain technology and cryptocurrency trading.
Boxmining, a popular YouTube channel, and website run by Michael Gu, has become a go-to source for in-depth analysis and insights into the cryptocurrency market. Gu is highly respected in the industry for his expertise in blockchain technology and his ability to explain complex concepts in a simple and understandable way.
Advantages of working with crypto marketing agencies if you promote the projects to the Asian crypto market
As previously mentioned, working directly with Asian influencers can present various challenges. To overcome these obstacles and save time, it may be beneficial to seek the services of specialized marketing agencies that can connect you with the right influencers. These agencies offer a comprehensive range of services to help brands navigate every aspect of the influencer marketing process.
Aki Network is a data-driven, influencer-centered network in Web3. We help web3 projects grow their influence and traction. Users get rewarded by completing tasks. Influencers can get more exposure on our website, twitter, and blogs
Aki Network is a large-scale influencer network building on data-driven social graphs. Our 320k+ users and influencers complete project tasks and earn valuable rewards based on on-chain contribution records. At Aki Network, anyone can become an influencer by joining our campaigns and referring more users to projects.
Since late 2021, Aki Network connected 120+ campaigns, 2400+ influencers, 170k+ social media followers, and 303k+ referrals. Our ecosystem partners include CyberConnect, Mask Network, zkSync, Aptos, Ceramic, Alchemy Pay, Emoote, MZ Web3 Fund, and SynFutures, and CoinPost.
In Web3, influencers are indispensable information hubs that match users and projects to each other more precisely than other channels.
Popular opinions in Web2 marketing believe that influencers have become more cost-effective and engaging alternatives to traditional channels like Facebook and Google Ads.
Influencer marketing, therefore, will continue to be key to bootstrapping popularity in Web3.
Strategically, Aki Network prioritizes connecting and incubating mid-tier/micro-influencers, who have a loyal and engaged follower base.
These aspirational opinion leaders have a significant impact on their community, making them valuable partners for projects looking to expand their reach.
To achieve this vision, Aki Network relies on data as its backbone, providing the necessary insights to optimize influencer selection and ensure successful campaigns.
In addition to connecting influencers with companies, influencer marketing agencies can provide invaluable assistance in managing and optimizing influencer campaigns.
Marketing agencies will also help you:
Achieve the highest ROI for your business. Specialized marketing agencies can utilize their extensive experience and data to connect you with influencers who are most likely to deliver the desired results. By acting as an intermediary between the blogger and company, these agencies can help ensure that both parties receive the maximum benefit from their collaboration.
Legal support. In addition to fostering productive relationships between brands and influencers, marketing agencies can provide legal support to protect their clients from potential legal issues. These agencies are well-versed in negotiating contract terms with influencers that outline the respective obligations and penalties for non-performance, thus ensuring that all parties are legally protected.
Finding the right candidate within the budget. One of the primary benefits of working with influencer marketing agencies is their ability to identify suitable candidates within a specified budget. With their deep understanding of influencer rankings, marketing agencies can help brands find influencers who are not only well-suited for their campaign but also within their budget.
Establishing contact with local influencers. With extensive knowledge of the Asian crypto market and deep connections with local influencers, marketing agencies can help companies overcome the challenges of working with influencers in the particular region.
Creating marketing strategy. Agencies can also assist projects and startups in creating an influencer marketing strategy, implementing that strategy, and managing their influencer marketing campaigns to ensure maximum effectiveness.
In summary, working with specialized marketing agencies can help brands overcome the challenges of working with influencers in the Asian crypto market. These agencies provide a wide range of services that include connecting businesses with the most suitable influencers, legal support, and budget-friendly solutions. By partnering with a reputable influencer marketing agency like Bitmedia.IO or Aki Network (Akiprotocol.io), brands can ensure the success of their influencer marketing campaigns and achieve their marketing objectives.