AIBC Europe Summit is Gearing up!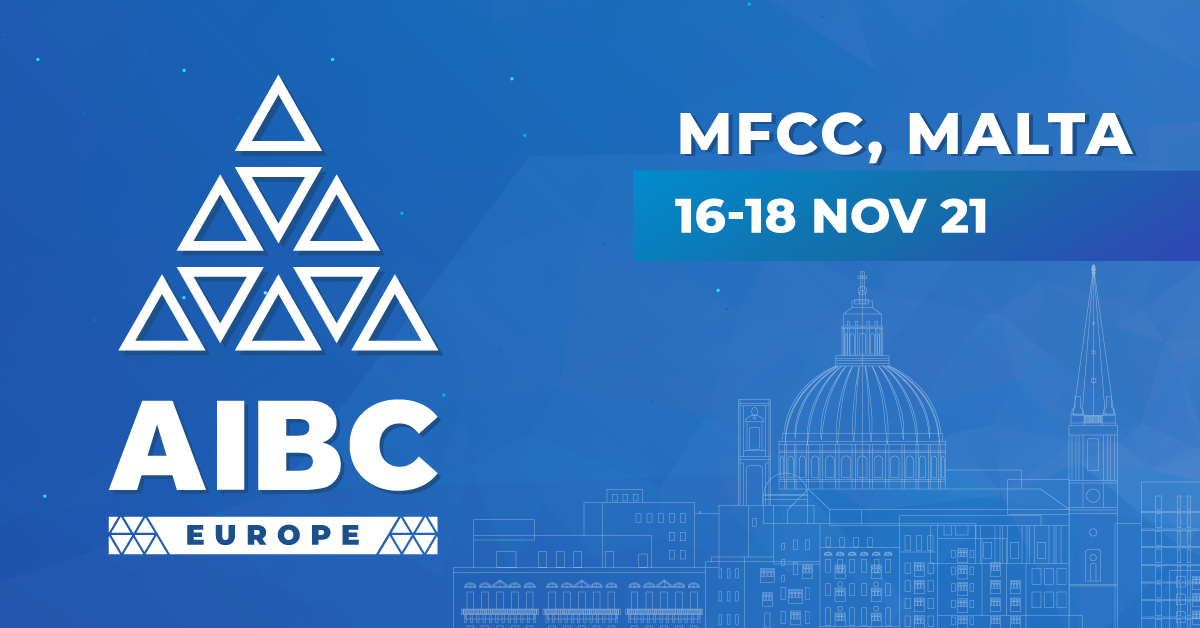 Bitmedia is excited to be the AIBC, AGS & SiGMA Media Partner. The biggest crypto, gaming & affiliate Summits
4 SHOWS – 1 WEEK
For the first time ever we're bringing our 4 leading shows together for the mother of all conferences. From the 15th to 19th November, AIBC, alongside AGS and the World's Gaming Festival – SiGMA, will bring the best in the business to a first-class meeting point at the Malta Fairs and Convention Centre (MFCC).
Malta Week will also host the second edition of Med-Tech World, a digital health conference that will be held at the Hilton, Malta.
The alignment of our super-shows allows investors to leverage the significant crossover potential for multi-faceted business deals and to double down on opportunities to connect with some of the leading affiliates, policymakers, thought leaders, suppliers, and operators in the industry.
As Malta's commitment to a new digital age becomes evident, this favorite in the global emerging technology event calendar is only set to grow. Malta Week is your chance to tap into the synergy between the emerging tech, digital marketing, and gaming sectors while making the most of what the islands have to offer.
AIBC Malta
THOUGHT LEADERSHIP
A series of expert-led conferences will bring emerging tech to the fore – revolutionizing the way we look at technology and its ability to change the world. From cryptocurrency regulation to cutting-edge AI, the industry's most creative minds are leading the debate on the AIBC stage with an agenda of thought-provoking keynotes and panels.
STANDING FOR QUALITY
The AIBC expo floor brings a carefully curated display of the products and solutions leading the market. This high energy exposition offers a direct line to some of the top brands in the business – making it an ideal place for networking and deal-making opportunities.
BUSINESS HUB
In line with a strong interest in tech and the growing value for companies looking to move into up-and-coming gaming markets, Malta is a leading hub for digital innovation and business and carries a long-standing reputation for pulling off excellent networking events. English-speaking, with a rich cultural history, and plenty of leisure and entertainment choices, Malta has much to offer those seeking to inject a little fun into their stay, providing a stunning backdrop against which to forge lucrative deals.
Get your discount with Coupon Code: AIBCMP2021
Buy Tickets