The World's First Blockchain Oracle Summit: Three Days of Oracles & their role in DeFi & the Metaverse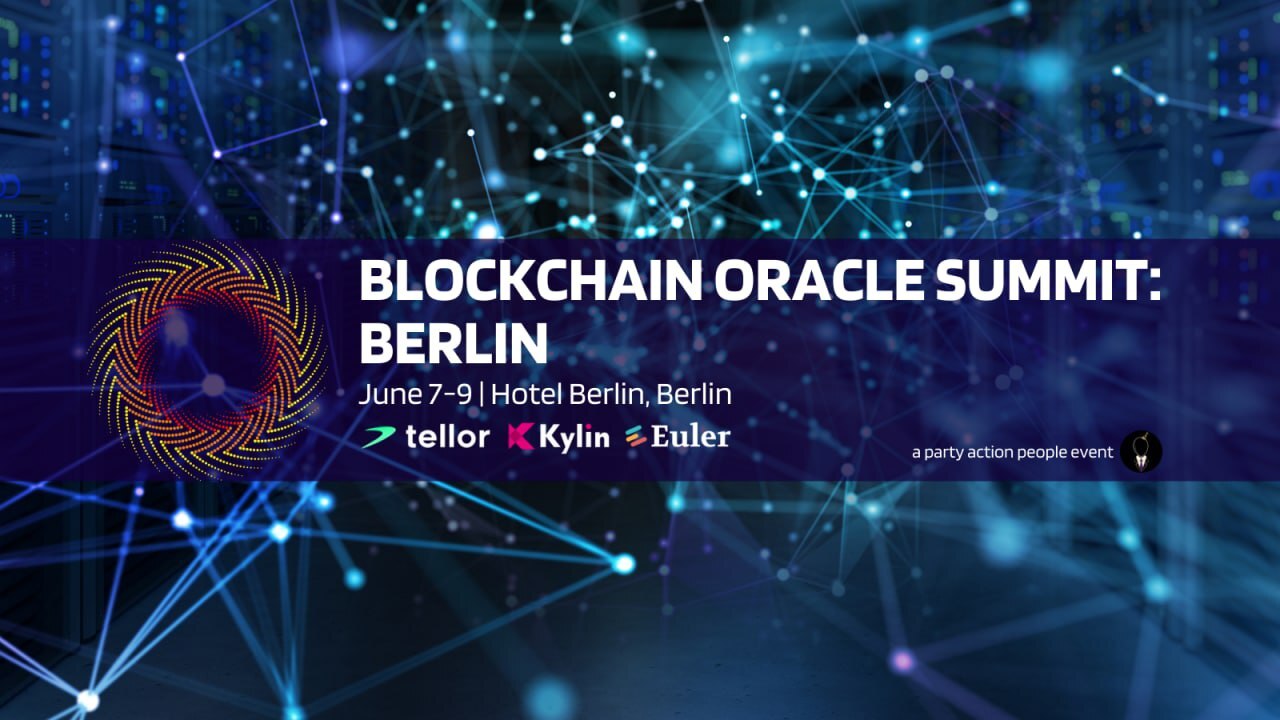 If a tree falls in the forest and an oracle isn't there to report it, did it really fall? At the inaugural Blockchain Oracle Summit, you''ll find out. BOS22 is taking place in Berlin from June 7–9 this year, at Hotel Berlin, Berlin. It's the first summit to focus only on oracles – the piece of blockchain infrastructure that provides external data to smart contracts. Many of blockchain's most advanced use-cases rely on oracles, including DEXs, DAOs, Dynamic NFTs, Parametric Insurance and anything that uses external data on-chain. In short, oracles have implications on most of blockchain's most advanced use cases
Bitmedia is thrilled to be a Media Partner at Blockchain Oracle Summit in Berlin 2022. BOS 2022 is the largest event in Berlin, bringing together significant blockchain communities all across the globe.
Every day, a global brand announces the launch of its NFT or metaverse project, but without oracles, the real world would not be able to interact with the blockchain. With oracles' importance set to grow exponentially alongside blockchain's use-cases, the time has come for leaders in the blockchain world to acknowledge and discuss the challenges, demands and areas of interest in the oracle space today. BOS22 aims to do just that.
Summit speakers represent all corners of the blockchain ecosystem, including founders from oracle networks Tellor, UMA, DIA, Kylin and Witnet. Also attending are core-team members from DeFi giants Uniswap and MakerDAO, and leaders from global enterprises, such as T-Systems MMS and the Associated Press. Decentralized borrowing protocol Liquity, permissionless lending protocol Euler XYZ, perpetuals DEX Futureswap and parametric insurance provider Etherisc are just some of the advanced oracle use-cases being showcased as well.
"It has become increasingly clear that the future of web3 is a scalable, decentralized, and multi-chain network of networks. Oracles are the missing piece of the puzzle, serving as the data highway bridging blockchains to each other and the real world. An Oracle Summit bringing together the brightest minds is absolutely essential to ensure next-gen oracle infrastructure is ready to meet the demands of web3. "
– Niklas Kunkel, Oracle Core Unit Facilitator, MakerDAO
"Oracles are the backbone of decentralized finance and secure billions of dollars' worth of value. The summit will help bring together developers and users of oracles to talk about critical issues around security, innovation, cost, and much else. I want to talk to people about Euler's research on how to safely use Uniswap v3's decentralized price oracles in DeFi applications."
– Michael Bentley, Founder & CEO, Euler XYZ
#BOS22 is a small, high-quality networking and knowledge-sharing event, with only 250 tickets available. There are no tiers – all speakers, sponsors and participants will receive the same ticket. There are no tiers – all speakers, sponsors and participants will receive the same ticket. Get yours at https://blockchainoraclesummit.io.
Want to get a feel of the event? Register for the FREE pre-event webinar! Taking place at 2pm CET, Wed, March 23, the webinar will dive into one of the quintessential examples of the oracle problem: Oracles & Prediction Markets. Moderated by Stefano Bertolo, the panel will feature Edmund Edgar, creator of the world's first smart contract oracle, Paul Sztorc, creator of Hivemind on Bitcoin, and Clément Lesaege, co-founder/CTO of Kleros.
Register for free at: https://hopin.com/events/bos-webinar/registration
BOS Sponsors so far:
Tellor is a transparent and permissionless way for your smart contract to easily get any data whenever it needs it. Maintaining decentralization while ensuring honesty is one of the biggest challenges BOS hopes to address. Tellor's unique approach to ensuring honesty makes the network an ideal partner for BOS22.
Kylin is building a LAYER-1 cross-chain data economy on Polkadot. A Data Blockchain. Supported by the Web 3 Foundation and the Substrate Builder's Program, Kylin aims to revolutionize how data is used, monetized, and shared in Web3. With a wealth of experience in finance, traditional tech and academia, the Kylin team is looking to be the next major contributor to the world's new way of connecting: Web3.
Quantstamp is the world leader in blockchain security. The auditing firm has secured over $200 billion in value, and has worked with renowned projects like Maker, Reflexer, Axie Infinity and Ethereum 2.0. They are hiring. Quantstamp's support of the summit shows that leaders in blockchain security recognise the importance of secure, trustworthy oracle networks.
About the Organizer:
Party Action People Pte. Ltd. is a Meetings, Incentives, Conferences and Exhibitions (MICE) Event organizer registered in Singapore. We started #BOS22 because we felt oracles hold the key to the world's blockchain future.
Buy Tickets Here