Coinfest Asia 2023 Successfully Hosts Asia's Biggest Web3 Festival for Two Days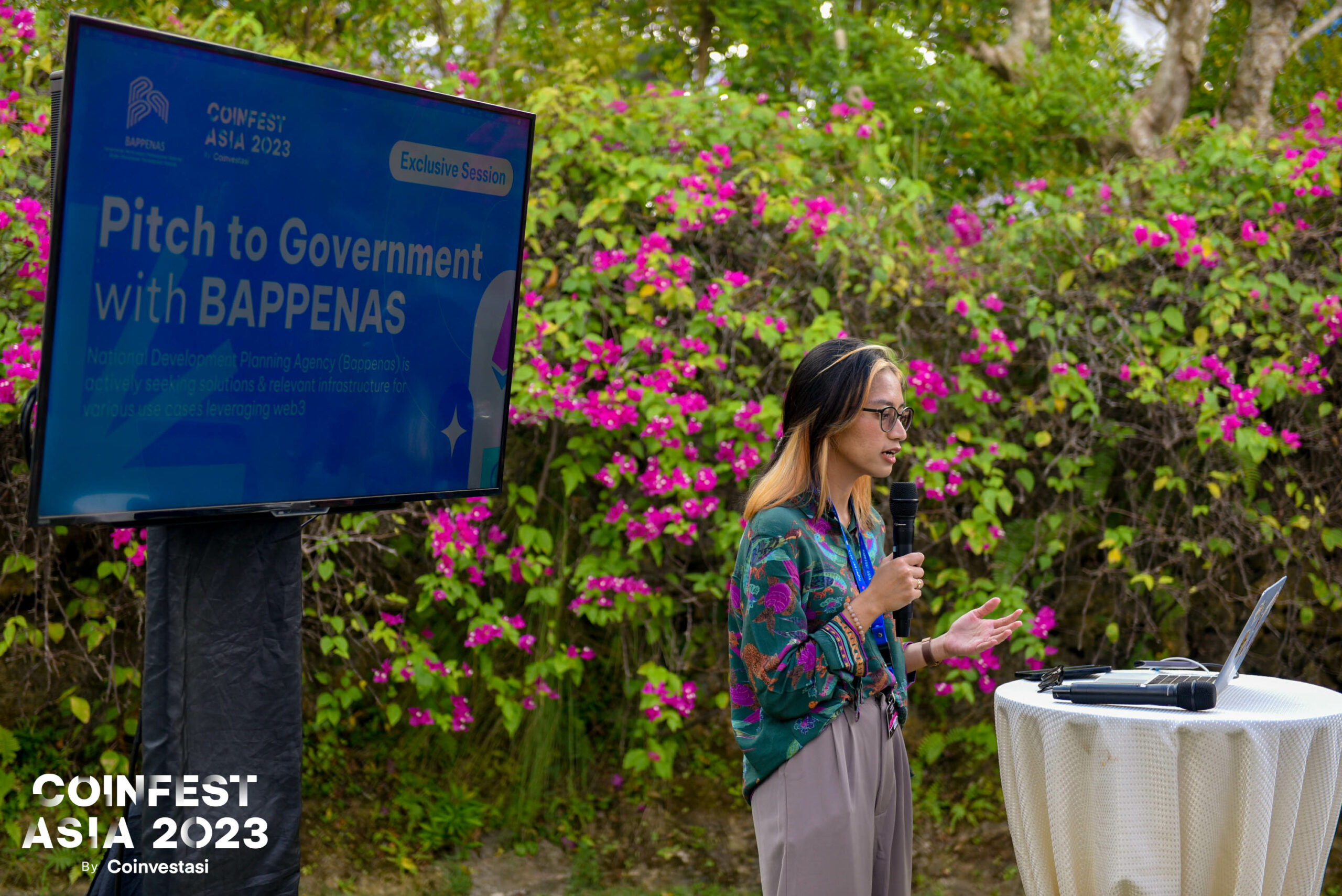 Coinfest Asia 2023 by Coinvestasi, was successfully held on August 24-25, 2023, in Jimbaran, Bali. In its second edition, Coinfest Asia managed to attract 4,000 participants from over 50 countries. This event succeeded in bringing together the web2 and web3 industries, fostering connection and collaboration to create a stronger web3 ecosystem.
Coinfest Asia was opened by Sandiaga Uno, the Minister of Tourism and Creative Economy of the Republic of Indonesia. In his remarks, he warmly welcomed Coinfest Asia as the biggest web3 festival event in Asia. According to him, this event is evidence of the openness of the Asian region, particularly Indonesia, towards the creation and innovation of web3.
"Congratulations to Coinvestasi for hosting Coinfest Asia. I am very excited to anticipate the continued growth and collaboration in the web3 ecosystem through Coinfest Asia, which will continue to develop in the coming years," Sandiaga said while delivering an online speech on August 24, 2023.
Founder Indonesia Crypto Network, parent company of Coinvestasi, Steven Suhadi, revealed the purpose of the Coinfest Asia 2023 event, "Coinfest is not a traditional conference, our concept provides sponsors, speakers and attendees with a unique platform that creates far more memory markers and engagement points than any other event. Coinfest is the most innovative event built for innovative web3 companies.Bringing together premier as well as up and coming giants in the global web3 space."
The Excitement of Coinfest Asia 2023 Event
Over the course of the two-day event, Coinfest Asia featured more than 100 speakers who shared their knowledge and experiences about the web2 and web3 industries. Among the speakers in attendance were, Yat Siu (Co-Founder of Animoca Brands), Thomas France (Co-Founder of Ledger), Eggy Tanuwijaya (Director of Solution Architecture at Alibaba Cloud), Oscar Darmawan (CEO of Indodax), Bobby Lee (CEO of Ballet), Joshua Foo (Regional Director SEA and Central Asia of Chainalysis), Lennix Lai (Chief Commercial Officer of OKX), Daniel Oon (Head of DeFi at Algorand), Amy Zhang (VP of Sales APAC at Fireblocks), and many others.
The speakers present at Coinfest Asia shared their information and experiences on the two main stages Converge and Sunset. It was recorded that more than 25 topics were discussed in the two days of the event which delved deeper into web2 and web3 collaboration from various sides such as business, innovation, adoption, investment, to regulation.
"Coinfest Asia has created a unique and valuable opportunity for collaboration and knowledge sharing within the industry. The event also showcased an extraordinary diversity of innovative products and applications, but we must not forget one basic principle that is very important for everyone, namely optimal security and user rights over their digital assets," said Bobby Lee, Founder and CEO of Ballet.
Apart from having two main stages, Coinfest Asia has a number of areas that have various functions. Among them is the Breakout Area, a place where participants can have closer discussions with the speakers and the Play Area where participants can play and get attractive prizes worth up to US$2,500. Coinfest Asia is also a place for various partnerships and investments to be established through two areas namely the Bull House where the top levels of the industry and regulators gather and Government Pitching which is shown for web3 projects who want to work with the government.
Coinfest Asia Will be Back Next Year
The success of the Coinfest Asia event this year will motivate the organizers to continue building the web3 ecosystem in Asia, especially Indonesia.
"Next year we are taking our innovative concept and applying it to yet another venue to deliver something even more special and engaging," said Steven.
Coinfest Asia 2023 is supported by more than 30 leading companies in the web2 and web3 industry, some of which are Fireblocks, Ripple, Pintu, PinkSale, BlockchainSpace, Coinstore.com, Cregis, Google Cloud, AWS, Gate.io, Zetrix, Algorand, Alibaba Cloud, Binance, Tokocrypto, Circles, and many more.
About Coinfest Asia
Coinfest Asia by Coinvestasi, is an annual crypto, web3, and blockchain festival hosted by one of Indonesia's leading crypto and blockchain news portals, Coinvestasi. Each year, Coinfest Asia revolves around a unique theme tailored to the latest developments in web3 technology.
The inaugural Coinfest Asia took place on August 25-26, 2022, at Café Del Mar in Bali. In its first year, Coinfest Asia successfully presented various exciting showcases and platform releases involving more than 2000 users and leaders in the WEB3 and blockchain industry. Additionally, Coinfest Asia 2022 received sponsorship from several major companies in the crypto, blockchain, and WEB3 sectors, including Fireblocks, Elliptic, Fastex, Enjinstarter, Pintu, Indodax, 1inch, Emurgo, Advance.AI, KunciCoin, Deepcoin, Tezos, Paras, Coinstore, BRI Ventures, Nanovest, and Biznet.
About Coinvestasi
Founded in 2017, Coinvestasi provides daily informative and creative content for Indonesian crypto and blockchain enthusiasts on Coinvestasi.com, YouTube, Instagram, and engages in daily discussions on Twitter, Telegram, and the Discord Community. Coinvestasi is part of the media group Indonesia Crypto Network (ICN).