Steven Bartlett, Dr Lisa Cameron MP and zkSync assemble at Zebu Live, London's biggest Web3 event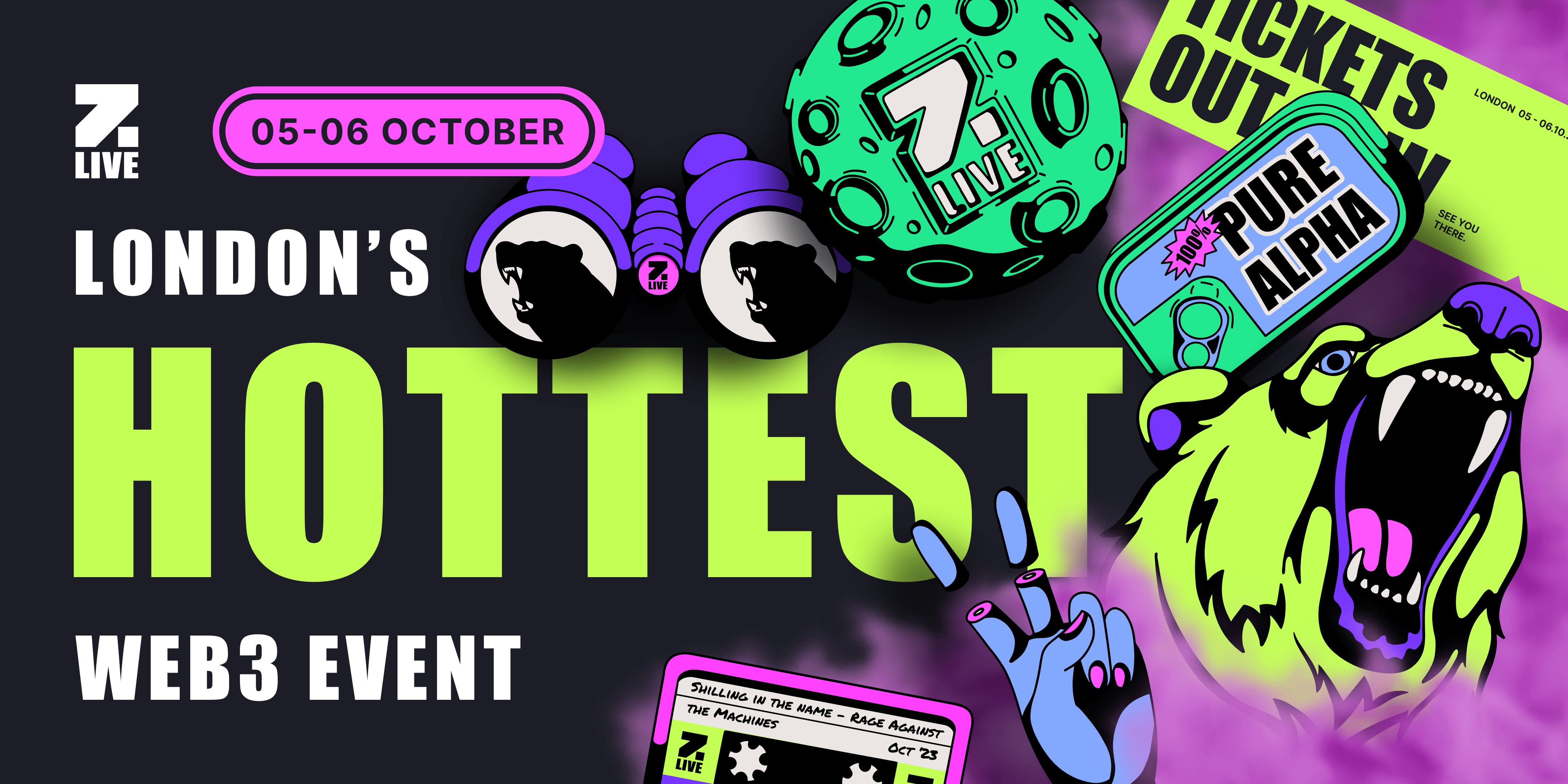 Steven Bartlett (BBC Dragon's Den & Diary of a CEO podcast host), Google Cloud's Web3 lead, James Tromans, and Manchester United's Director of Digital Innovation, Ronan Joyce, join the lineup of change-making speakers
zkSync, Solana, and thirdweb, along with Farokh (co-founder of Rug Radio) and Raoul Pal, will address the industry's biggest questions and share insights on what's next for the space
Dr. Lisa Cameron, one of Westminster's most vocal MPs on the topic of crypto and digital assets, will be presenting a mainstage keynote
3,000 attendees, 10,000 global streamers and 150+ investors are anticipated to join the two-day event in London across 5-6 October, 2023
Powering the event as sponsors are Base by Coinbase, Thirdweb, Blockchain.com, Flightstory, Orbs, Chronicle Protocol, and Tezos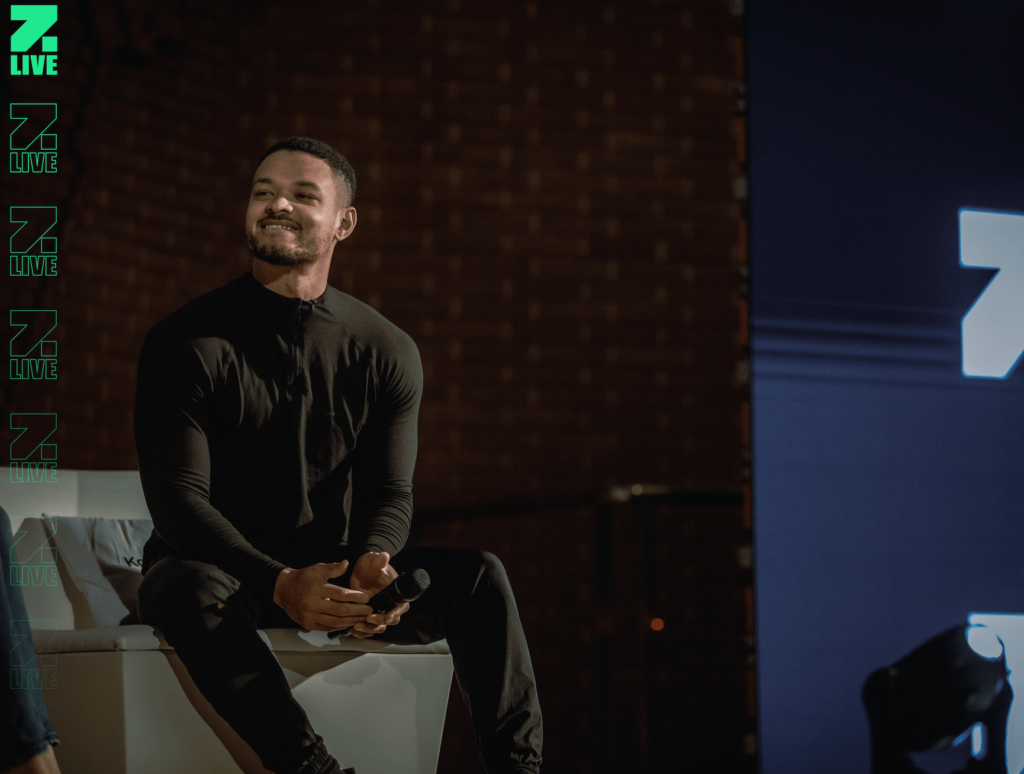 London, 31st August 2023: Zebu Live, the immersive two-day event celebrating the world of Web3, is returning for its third year during London's Web3 Week. Web3 pioneers zkSync, Solana, and thirdweb, join global brands Google, Manchester United, and Hugo Boss, as well as the startups pushing the edges of innovation, to discuss the future of Web3 and its most pertinent topics.
As the digital landscape evolves at an exponential speed, Zebu Live will connect the visionaries with the enthusiasts and welcome everyone in between, equipping the attendees with the knowledge and tools to unlock the next stage of the internet.
Set to be high on the agenda is the upcoming regulation changes from the Financial Conduct Authority, launching in early October, which will tighten how cryptocurrencies are promoted – bringing them closer in line with the rules on the promotion of other Restricted Mass Market Investments.
Also addressing the regulation of the industry on the mainstage will be Dr Lisa Cameron, MP, passionate advocate of the transformative potential of the emerging digital payments and financial services industry and Chair of the Crypto and Digital Assets APPG in Westminster. The group is influential in pressing Parliament to act on providing greater consumer protection and financial education across the cryptocurrency and digital asset industry.
Furthermore, attendees can expect to be brought up to speed with the fast moving industry – and given a projection of the future – as Web3 platform builders, NFT artists, Blockchain experts, and Metaverse leaders take to the three stages. The 200+ sessions will take on industry challenges (building consumer trust in Web3), delve deeper into how the space's biggest players have adopted the technology (speak internet fluently or DIE), and offer a peek behind the curtain on what drives innovators in the space (humanity deserves better communication tools).
Outside of tackling these big debates, attendees can also take part in a Web3 'Degen's Den' pitch competition, where successful applicants will be put in front of major Web3 investors to land support for their ideas. The full spectrum of Web3 will be showcased with an NFT gallery, immersive metaverse experiences, Web3 gaming demonstrations, and top industry exhibitors dotted about Woolwich Works offering exclusive merchandise that attendees won't want to miss. To view the full agenda click here.
Harry Horsfall, co-founder of Zebu Live, shares: "It's hard to believe that Zebu Live came to life as a sketch drafted up on a small piece of cardboard only a few years ago – and now we're opening the doors to the likes of Solana. Not only will we hear from the industry giants, we'll also get exclusive insight from household name brands in Web2 as they cross over into a space that until now has been evolving behind the curtain.
"Zebu Live is raising that curtain – and offering a front-row seat to a guest list that blends Web3-native entrepreneurs, marketers, designers, and developers, with institutional, retail, and VC investors, as well as anyone curious about the next phase of the internet. The biggest themes you can expect to be addressed in this year's Zebu Live? Real World Assets, Gaming, Infrastructure, and Institutional Adoption. Watch this space!"
Don't miss your chance to enter the chat at Zebu Live and keep up with the Web3 conversation. Tickets are priced from £199 and can be secured via Eventbrite here.
Visit the Zebu Live website for more information and follow Zebu Live's social channels for event updates and exclusive content:
Twitter: @Zebu_live Telegram: Zebu Live
LinkedIn: Zebu Live – London Web3 Conference
Please find a full media kit with further imagery HERE.
For all media and press enquiries, or if you'd like to discuss sponsorship or speaker opportunities, please contact Zebu Live at [email protected].
Notes to editors About Zebu Live
Zebu Live is the annual Web3 event owned by Flight3 (formerly Zebu Digital), the web3 marketing agency. In April 2023, Zebu Digital was acquired by Steven Bartlett's marketing and communications agency, Flight Story.
Zebu Live is in its third year, having launched the event in 2020. For this year's show, sponsors include Base by Coinbase, Thirdweb, Blockchain.com, Flightstory, Orbs, Chronicle Protocol, and Tezos. The 2023 Zebu Live media partners are The Defiant, Cointelegraph, BeInCrypto, CryptoSlate, the Cryptonomist, Luna PR, New Kids on the Blockchain, Blacks and Cryptopolitain.
Zebu Live community partners include NFT UK, NFC, MAD Global, Joyn, Little Atlas, Surge Women, Women of Web3, The Bigger Pie, LWLW3, Crypto Mondays, TuesDAO, and Blockchain Game Alliance.