Distributed Lab invites you to the main blockchain event of this fall – BlockchainUA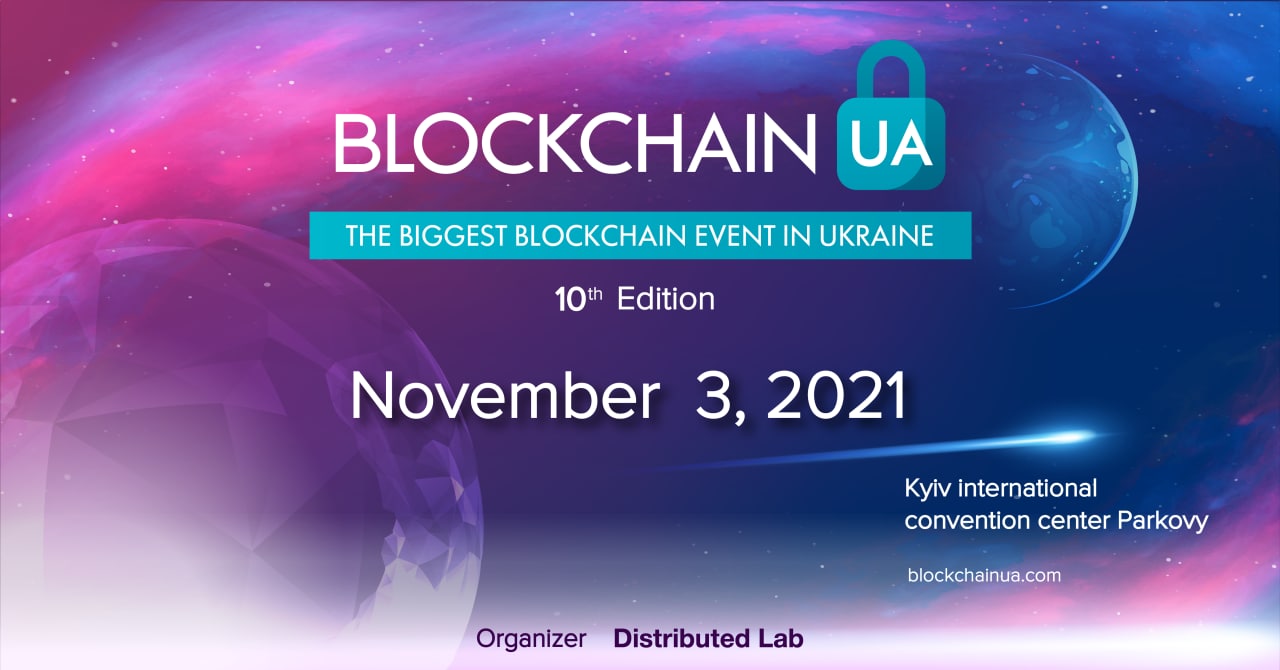 Bitmedia is excited to be the BlockchainUA Media Partner. BlockchainUA is the biggest 1-day event with influential blockchain communities from Ukraine and Europe!
Distributed Lab invites you to the main blockchain event of this fall – BlockchainUA, the tenth international conference, which will be held on November 3, 2021 in Kiev and will bring together the most influential blockchain community from Ukraine and Europe!
Every year BlockchainUA brings together over 1000 blockchain entrepreneurs, investors, enthusiasts, IT experts and media representatives from all over the world to discuss and solve pressing problems in the field of blockchain and decentralized technologies.
The key topic at BlockchainUA x10 Edition will be "Problems and benefits of DeFi, development of NFT markets, and features of private tokenization systems'. Speakers will also talk about new technological solutions of advanced blockchain projects, blockchain and decentralized technologies, global trends in the blockchain industry DeFi and NFT, as well as CBDC, AI, Cyber ​​Security and IoT. The speeches contain practical knowledge and can help you understand the fast-growing blockchain industry, as well as find a practical application for it in real business.
We strive to make BlockchainUA accessible to everyone, and at the same time to provide our guests with a comfortable stay and saturate it as much as possible with new acquaintances and knowledge. To make the event more diverse, we organize coffee breaks during the conference, photo reports, video recordings of speeches, an exhibition area, a startup alley, prize drawings, gifts and much more.
Meeting the main community of Ukraine, which stands at the origins of the blockchain in Ukraine, new practical knowledge that will be useful for improving your business, as well as a bunch of ​​positive emotions and memories – all this awaits you at the main blockchain event in Ukraine – BlockchainUA x10 Edition!
Tickets for BlockchainUA are available here. Get your 15% discount with promocode – BITMEDIA
Details and program of the conference will be updated on the official conference website, on Facebook and Instagram pages. We will be glad to see everyone! Welcome!
Get 15% discount!